Cover photo by Traci Miner.
September 2 was a busy fire day. Our September 3 Lookout Livestream covers the Mill Fire, Mountain Fire, Rum Creek Fire and Six Rivers Lightning Complex. We also talk about how agencies divide up responsibility for fire response, and about forest history around the Mountain Fire.
Don't miss an update. Go to our channel and subscribe. We have been aiming to broadcast a livestream every morning at 7am.
As of 8pm on September 2, the spread of the Mill Fire had slowed substantially and IR mapping from the California OES FIRIS program shows the fire here:
Looking over the origin of the fire at the mill in Weed.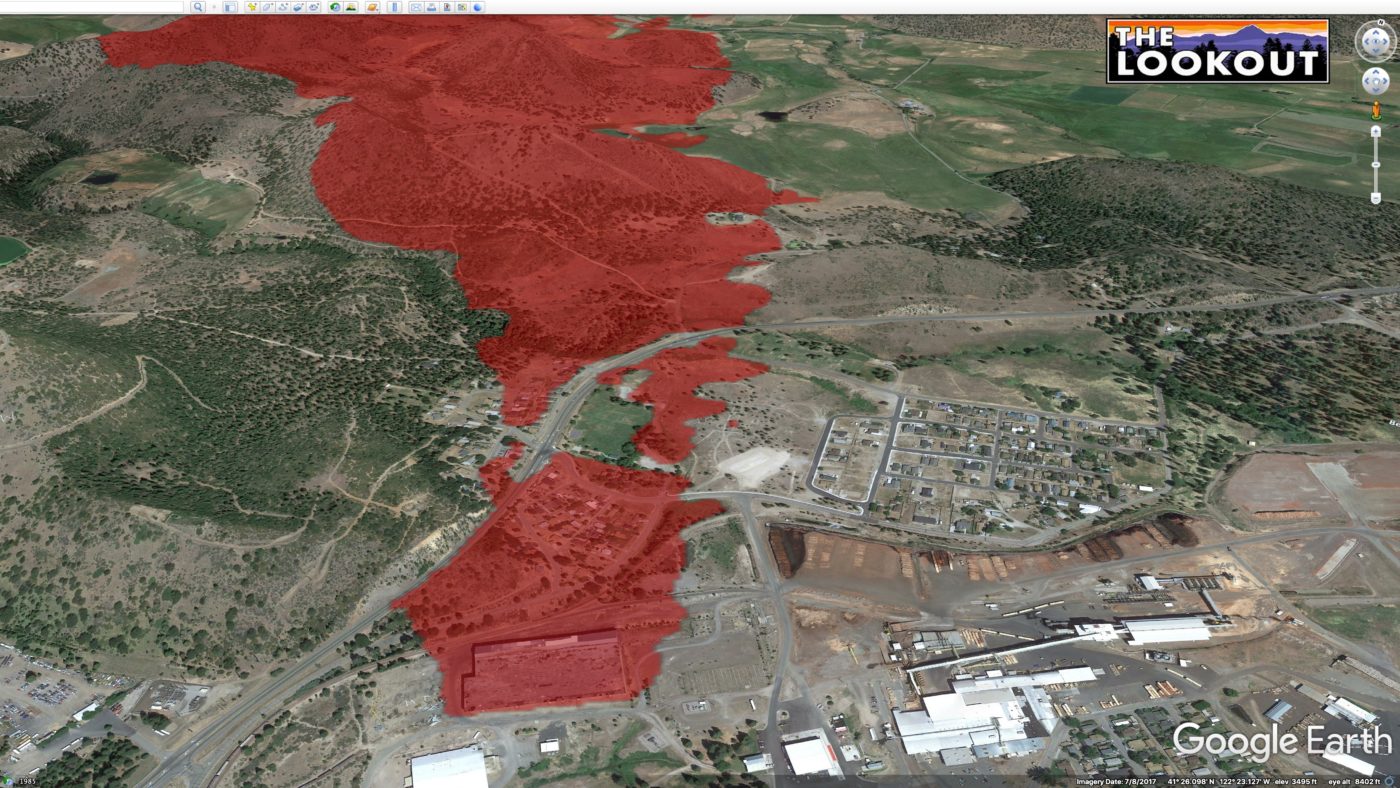 The fire started with a massive blaze at the mill in Weed. Here are photos taken early on in the incident by Traci Miner (copied from Facebook).
---
The Mountain Fire started on afternoon of September 2 and quickly grew. Fire spread was slowing down on the Mill Fire around the same time, and some air tankers were reassigned to the new fire, but while they may have slowed the flanking spread at the heel of the fire, it was too late for them to keep the fire from making a major run. By 5am on September 3, the Mountain Fire was at 3,500 acres.
Mountain Fire on left, Mill Fire on right.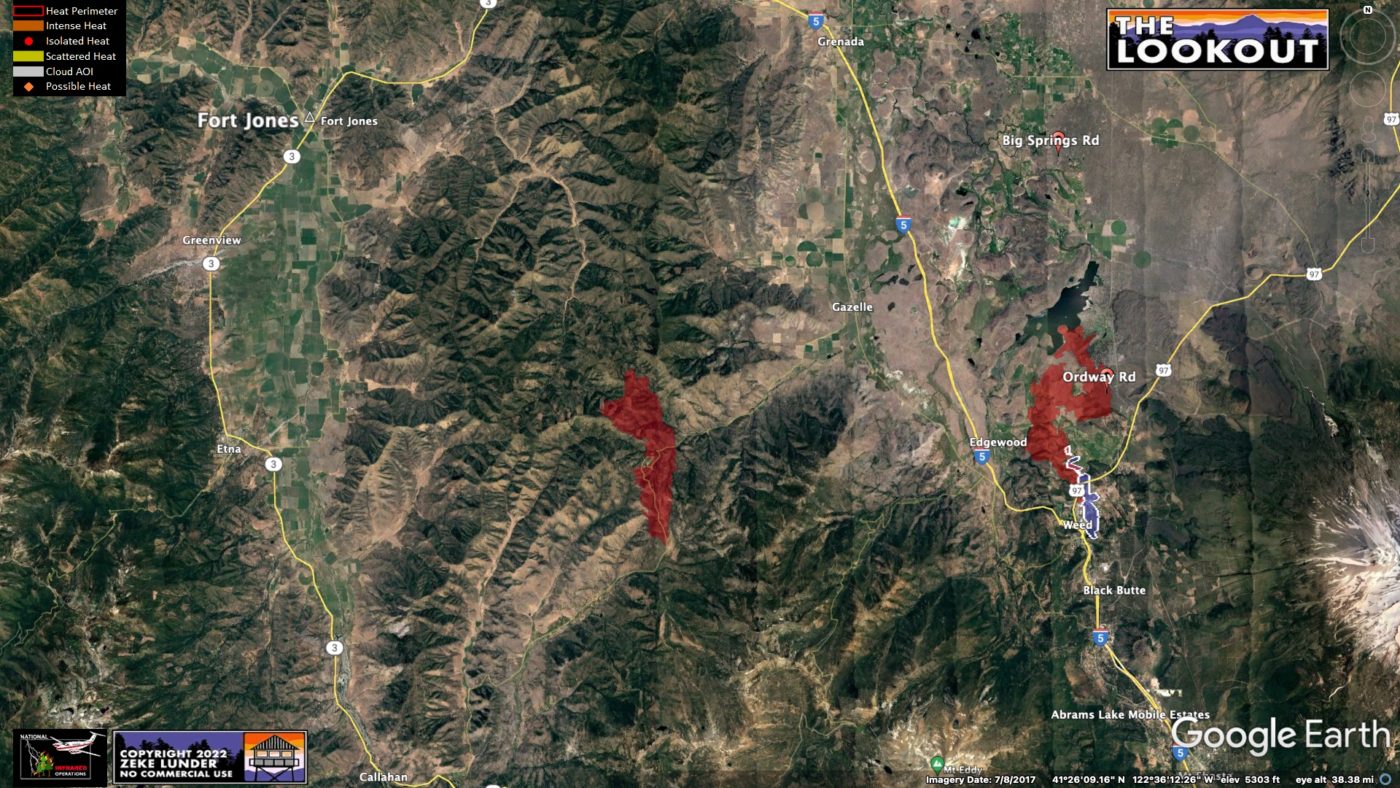 Mountain Fire started on left side of image.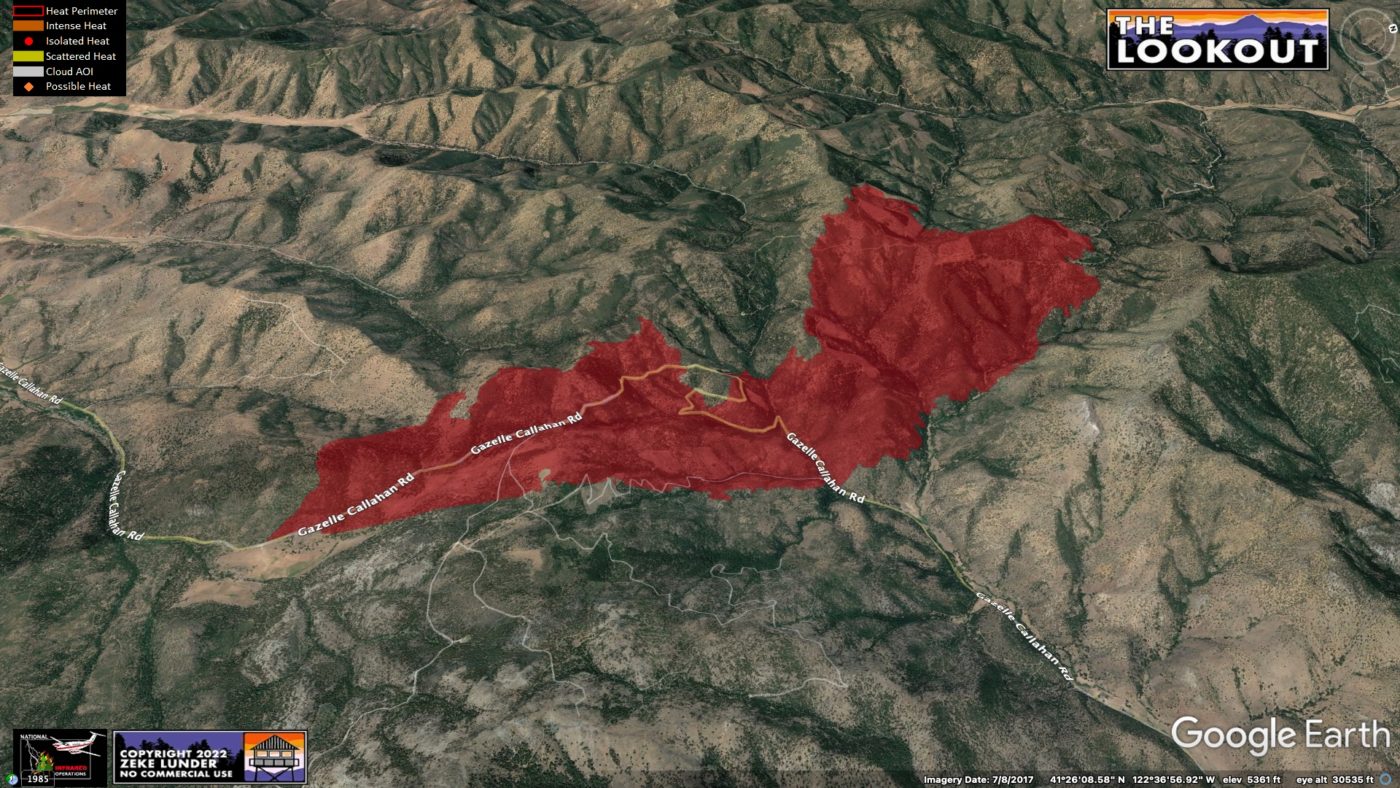 We'll have more on these fires throughout the day. Follow twitter.com/wildland_zko.