Hello and good morning.
If you are visiting The Lookout for the first time, please check out my intro from a couple days ago, and read the 'About The Lookout' page. This work is 100% supported by donations, so if you find our information helpful, please consider making a donation to help us expand our capacities.
There was a lot of work done last night. Wildland firefighting is all about meeting fire on its own terms. There is not a lot we can do when a fire is running uphill with a wind on it, but fires often 'lay down' at night and when they do, we try to seize the opportunity. Often that means cutting lines directly up against the fire's edge or using 'firing operations' to light backfires with the intent of controlling and containing the main fire. There was a mapping airplane flying for much of the night and they captured a snapshot of this work early this morning.
These maps are made from heat scans captured at about 4:30am. First are two overview maps. Red areas are generally cooling down, while yellow and orange represent active burning.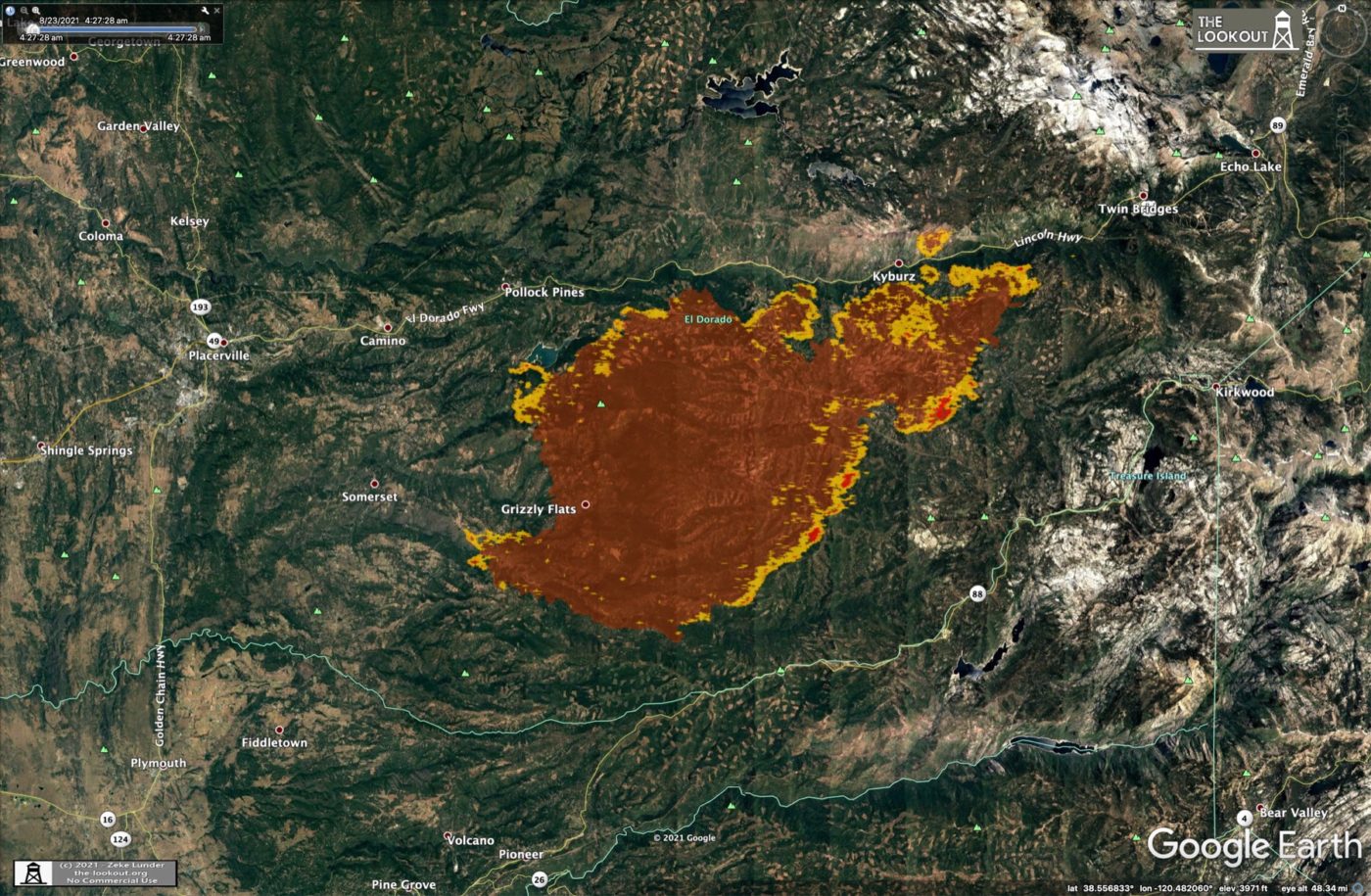 Looking east over Pleasant Valley and Somerset. Middle Fork Consumnes River on left.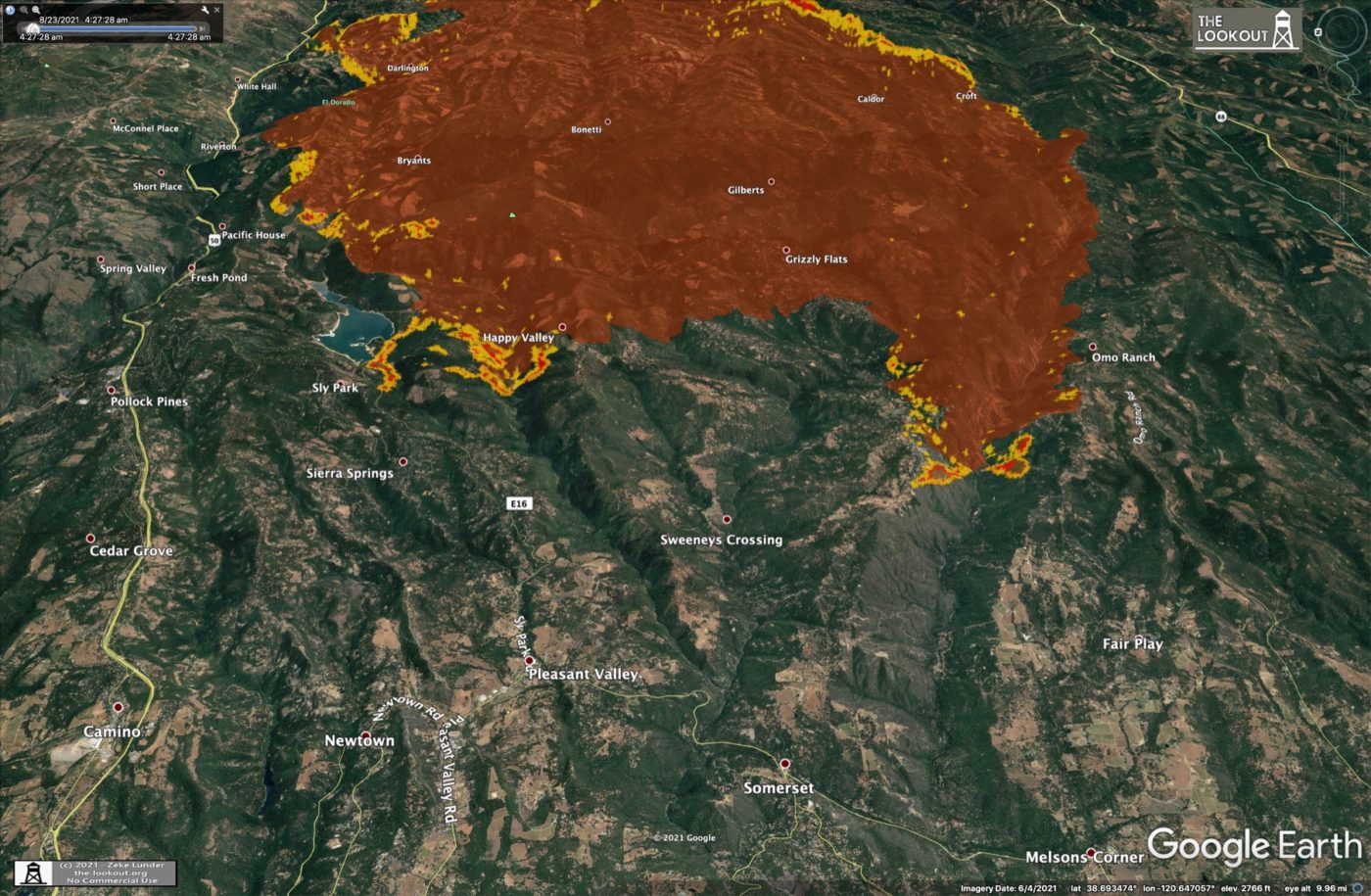 Detailed Maps
White lines show the perimeter from yesterday, August 22 at 3pm. This first image shows firing operations at Sly Park Dam, heading west toward Sly Park Road. The squiggly line of fire in the center above Ferrari Mill Road is also likely a line being fired.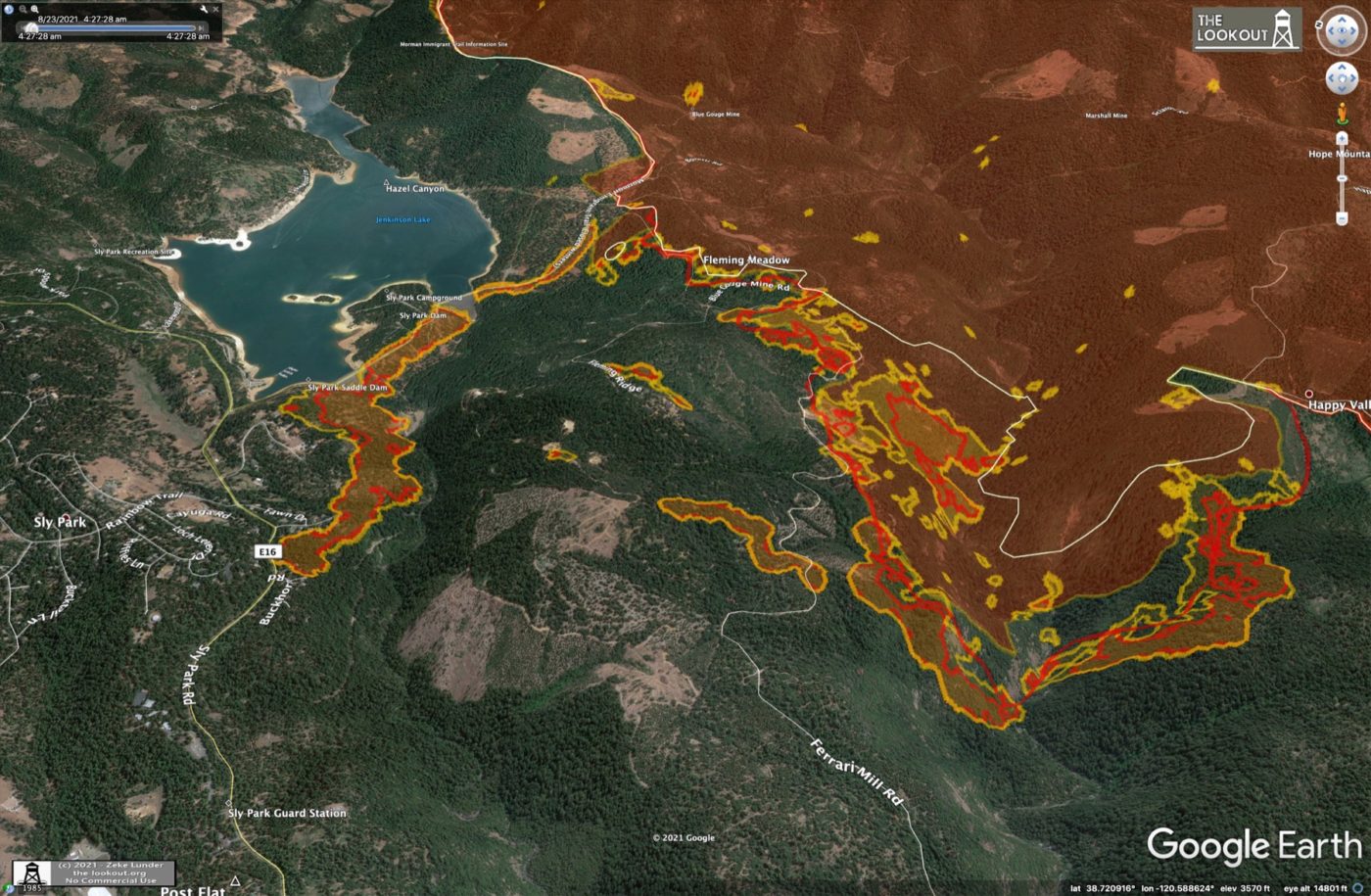 Looking south over Highway 50 from the northwest, there was slow, mainly backing spread downhill into the Canyon. I realize the labels are small so click on a map to enlarge it.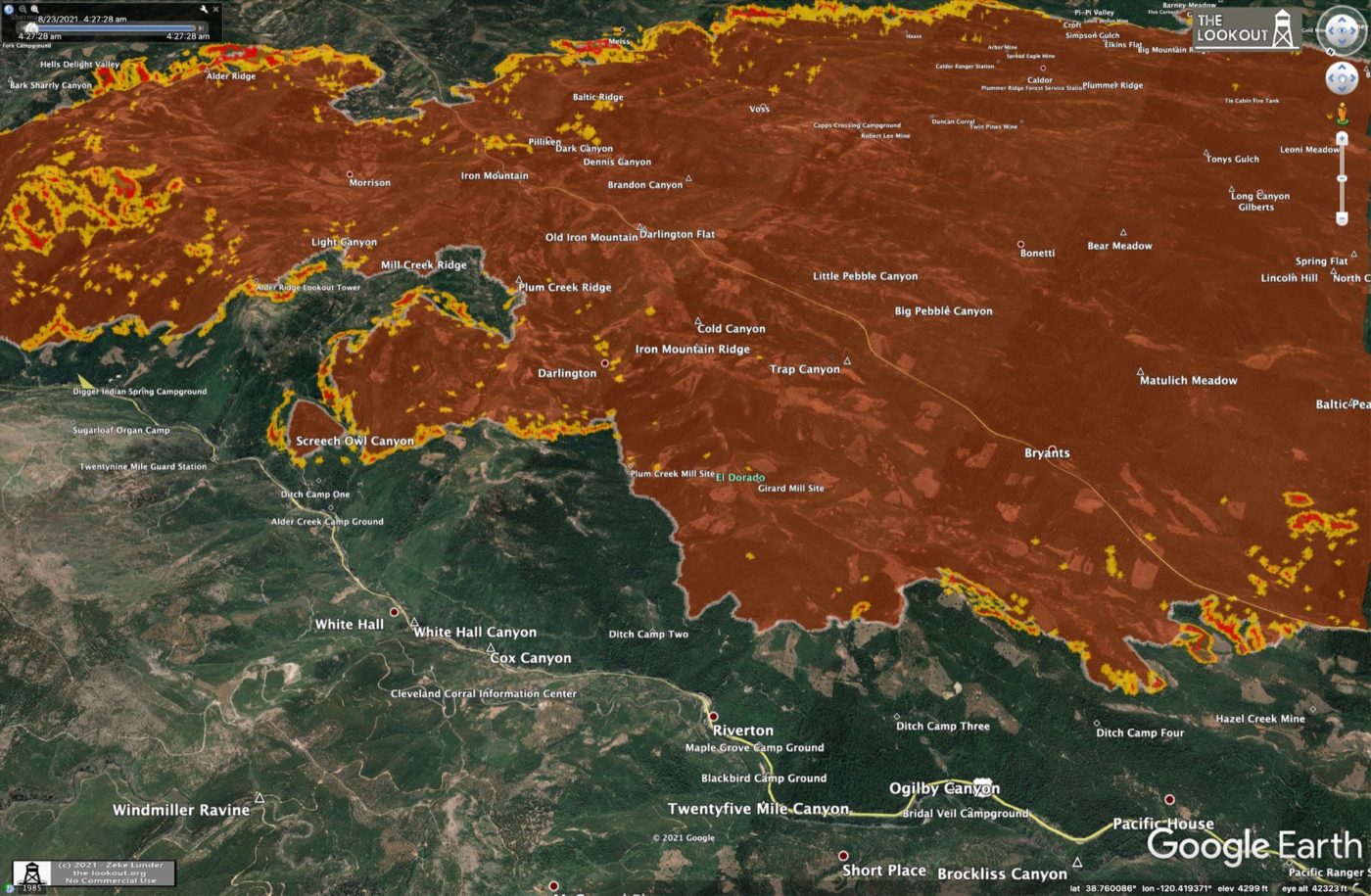 Looking west down the South Fork American River Canyon over Kyburz, we see several backfire operations. Yesterday afternoon, crews discussed conducting a firing operation to keep the Caldor from crossing Highway 50, but a lot of work goes into coordinating a large firing operation, because you need people to light the fire, people to watch for spots and people to fight them if they take off. It takes a colossal amount of choreography, and it's also a matter of timing. You don't want to put a substantial amount of fire on the ground and then have it whip up the next afternoon, creating the new head for the fire. This fire has over 100 miles of perimeter, and as of last night, there were  1,745 firefighters assigned. If you account for many of them being off-shift and resting at any given time, that means there are less than 10 firefighters for every mile of fireline, so the leadership has to be very focused in where they deploy their people.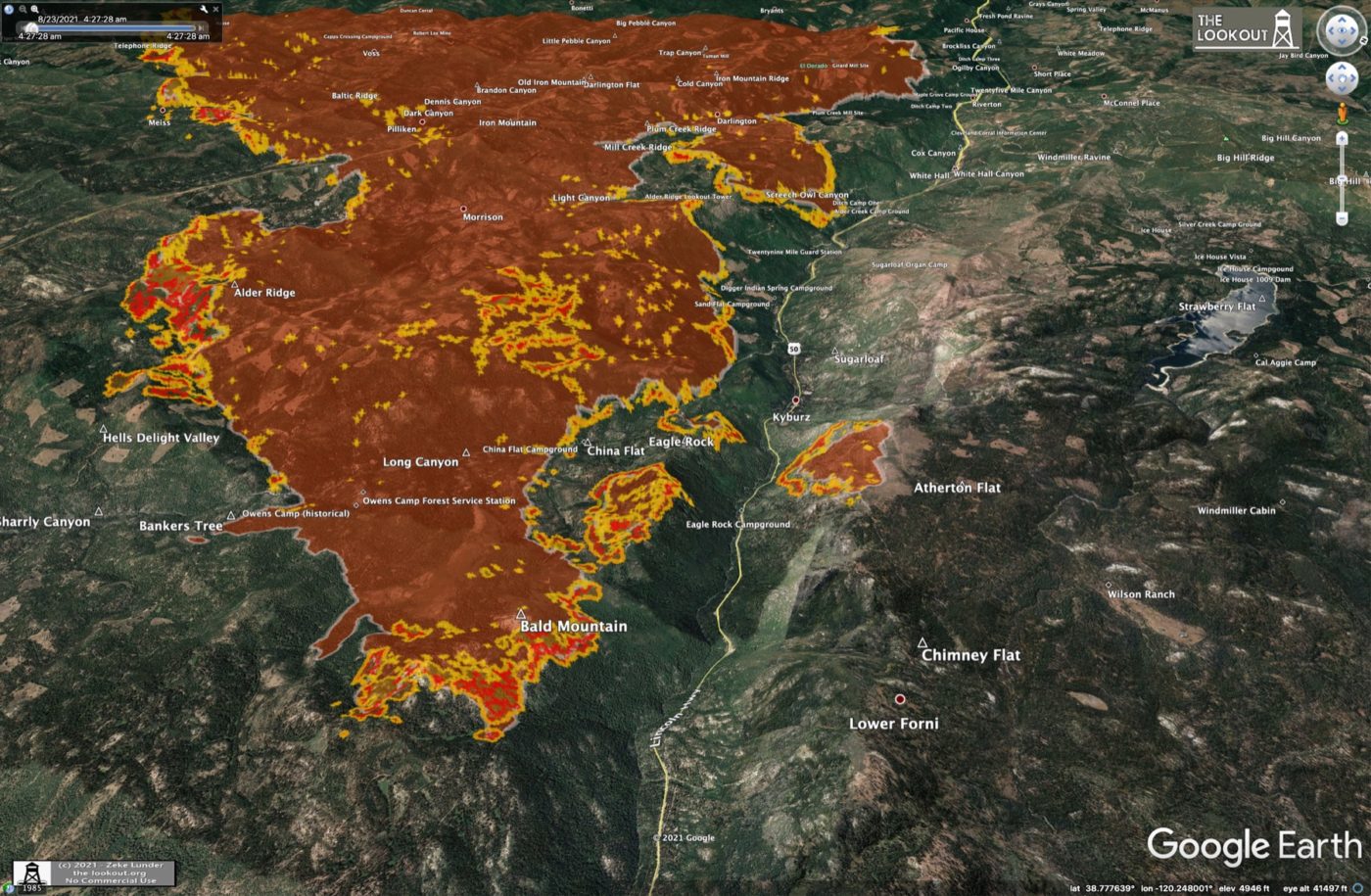 Looking northwest over the eastern edge of the fire. This area was one of the more active parts yesterday, burning along much of this flank overnight.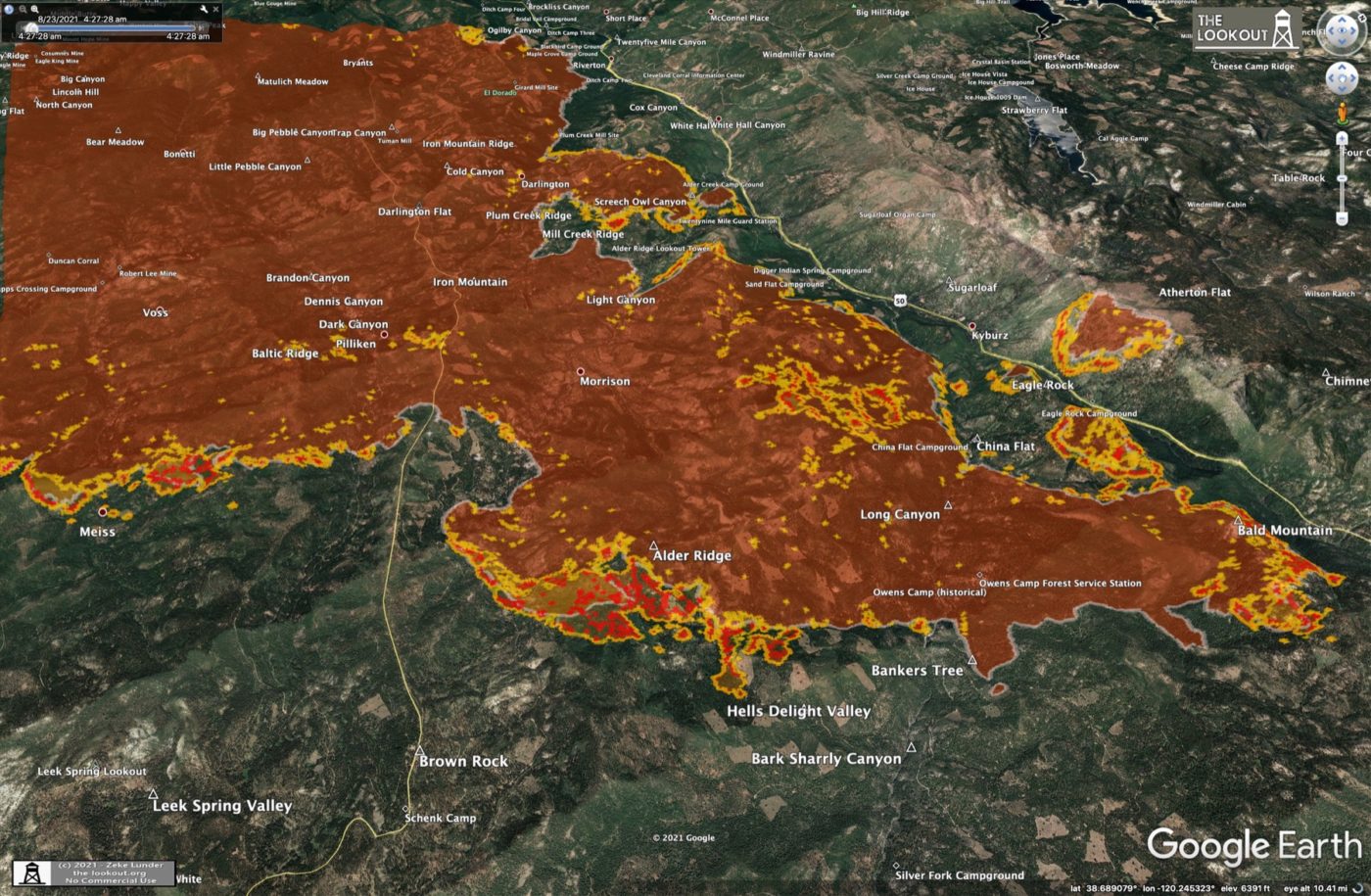 Looking northwest over the middle of the east edge of the fire. This area was also active yesterday, with burning along the flank overnight. The southern edge of the fire, on the left, was one of the only areas tankers and helicopters could be effective on the first few days of the fire, so it got a lot of attention, then, and there is not much heat showing there.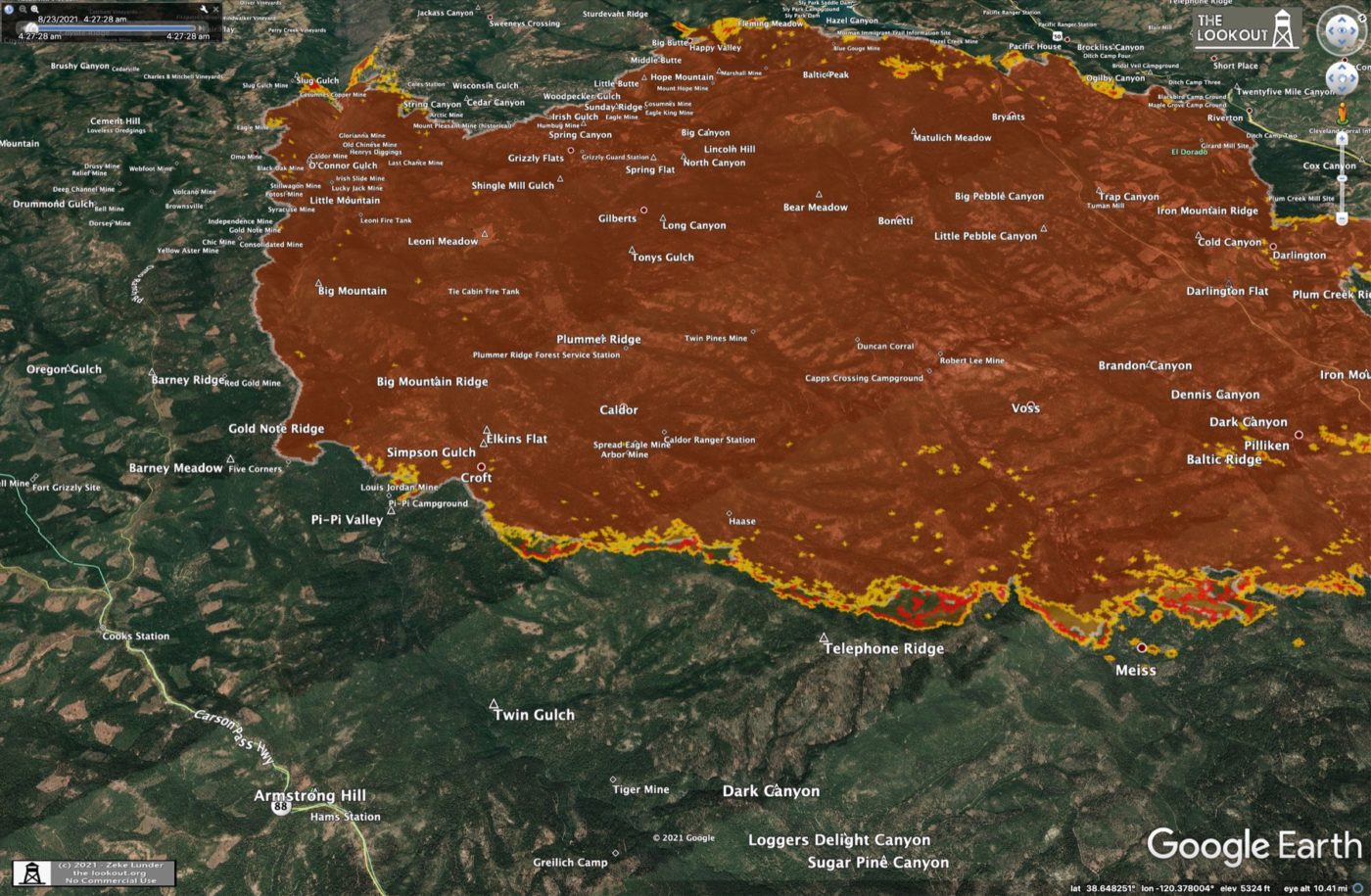 Looking east over Omo Ranch (on left), and Caldor Road. This was an area of active fire spread yesterday, and the fire made a down-canyon run on the north side of the Middle Fork Consumnes River overnight.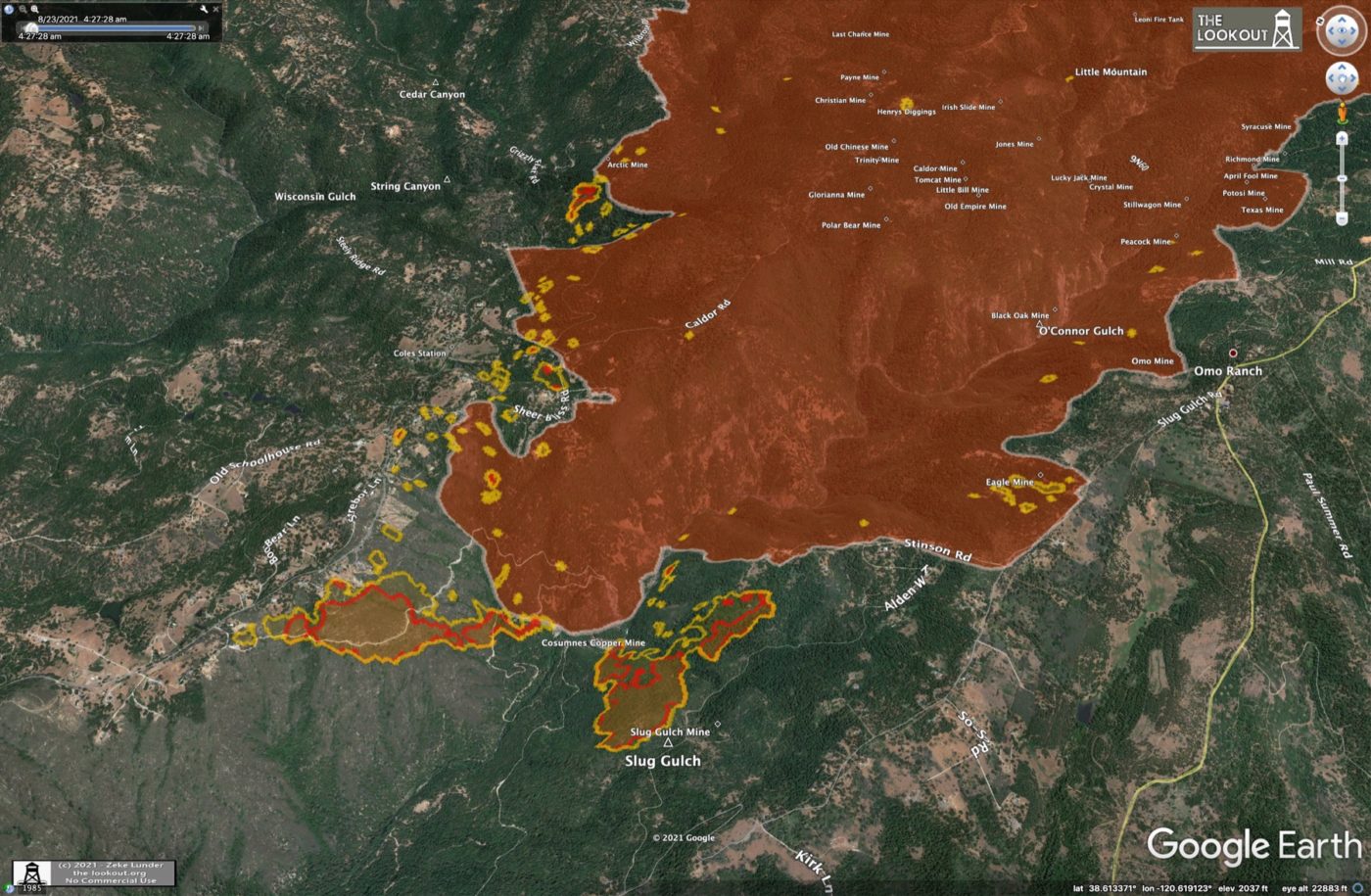 Another look at this area.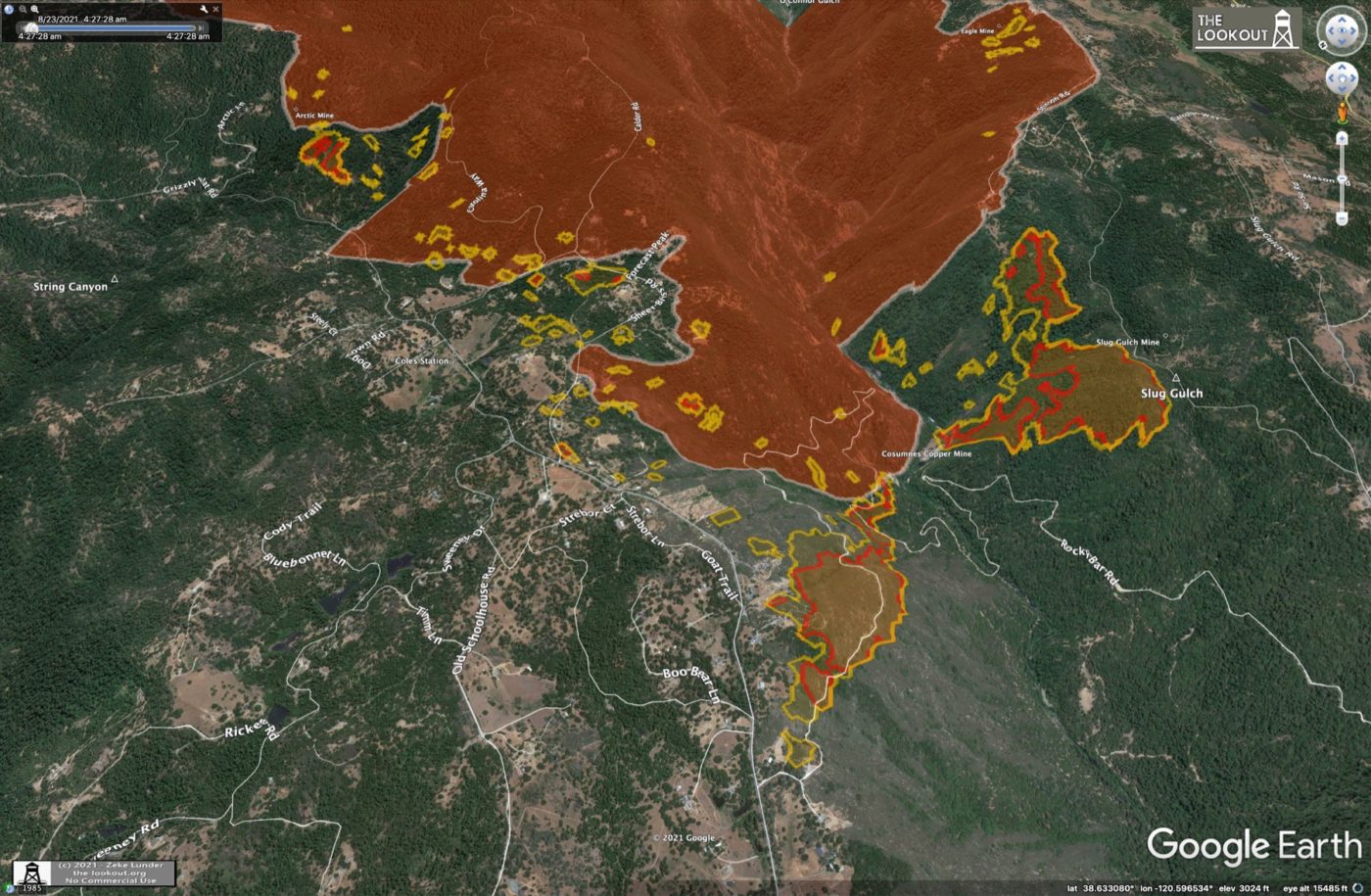 Not a lot of heat looking east over the center of the western flank of the fire. Happy Valley is on left.