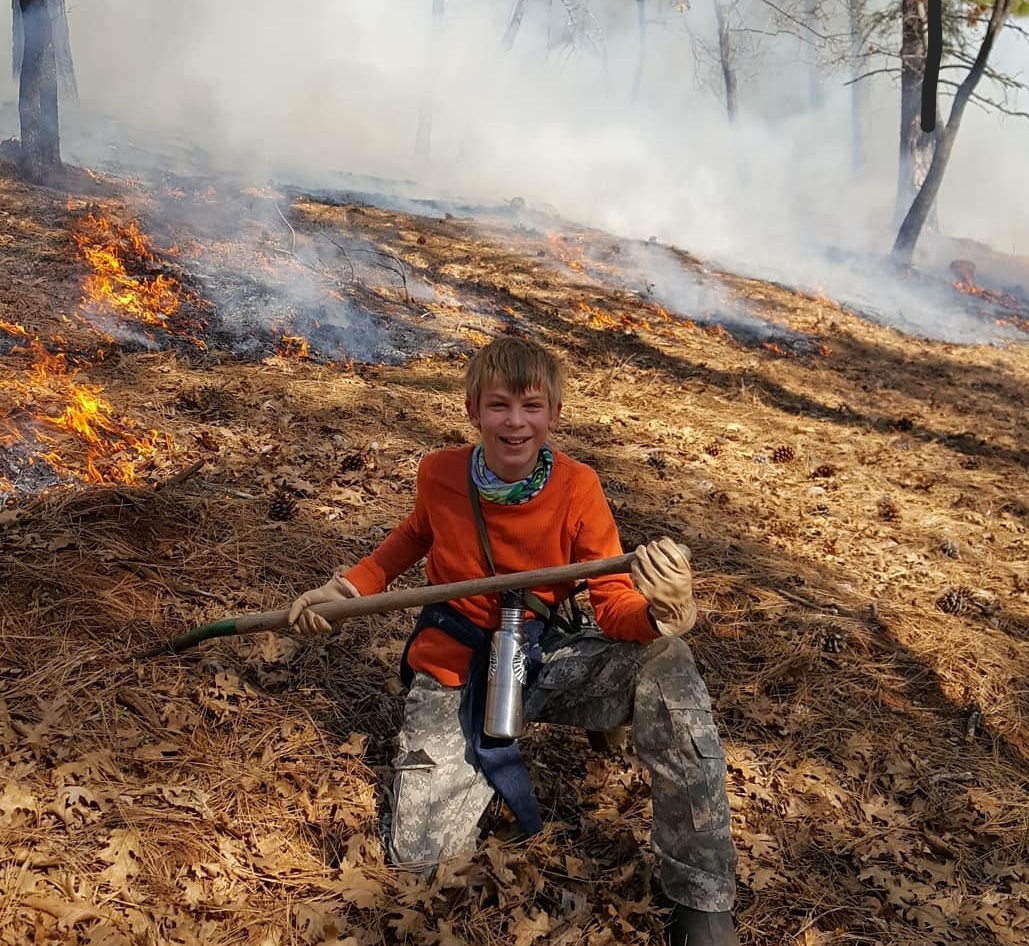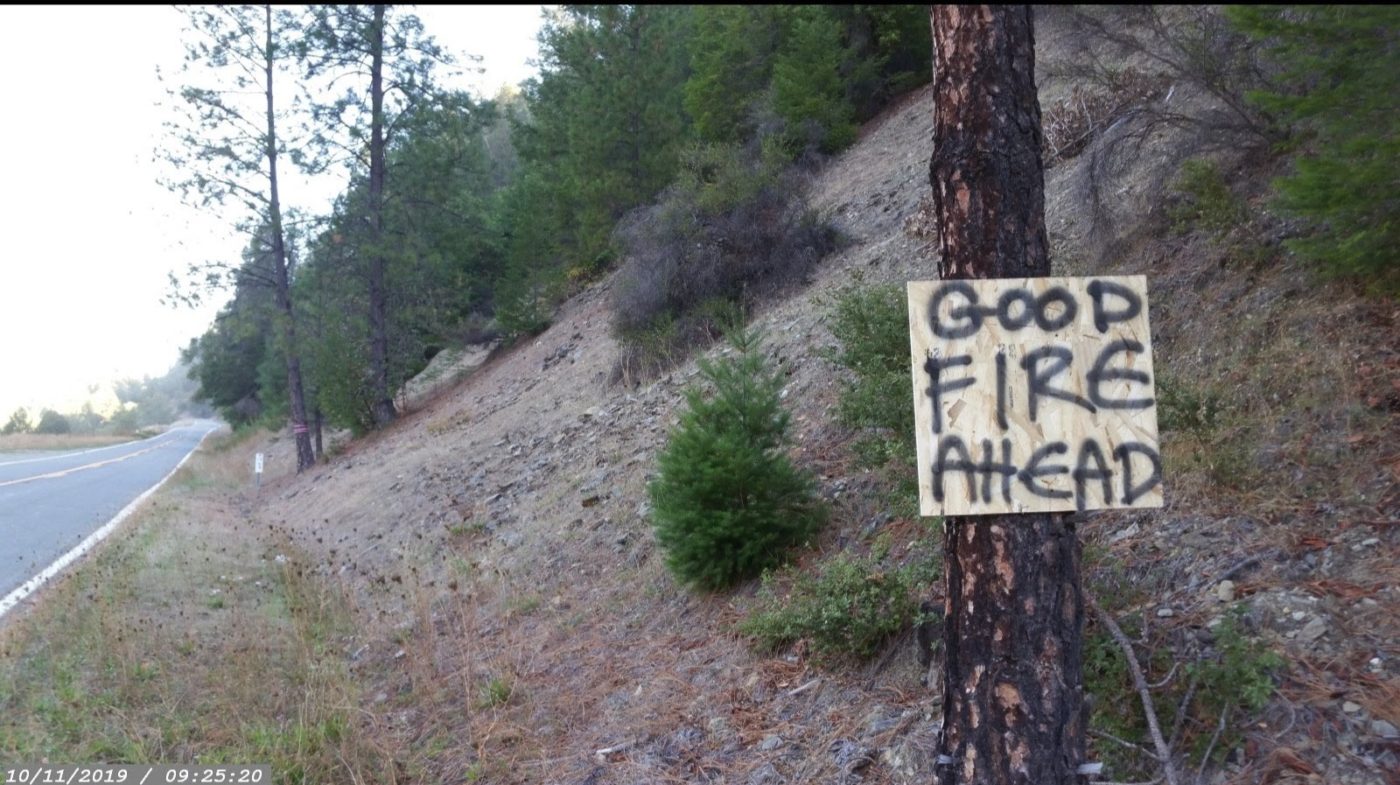 Wondering how you can help expand the use of prescribed fire in California? Read this letter from my colleague Lenya Quinn-Davidson and please write a letter of support for these important bills that will make it easier for private citizens and tribes to use fire on their own lands.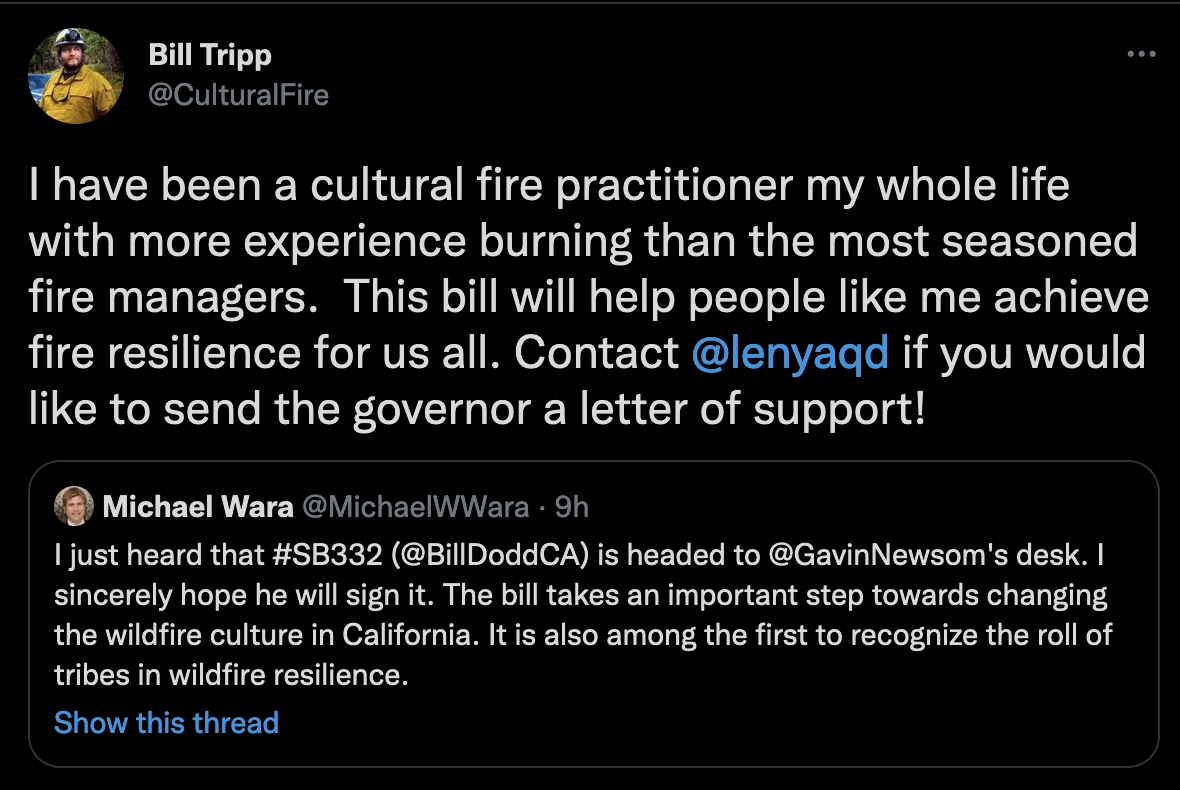 ____________
9/2/2021 – Exciting news!
SB332 (Dodd; limiting liability for prescribed fire) and AB642 (Friedman; prescribed fire training, cultural burning liaison and tribal sovereignty, improving and updating fire severity maps, etc.) have both made it out of the legislature and are on their way to Governor Newsom's desk. If these two bills are signed into law, they will mean HUGE leaps for prescribed fire and cultural burning in California. You'll recall that when SB332 was first introduced earlier this year, people told me it wouldn't stand a chance. And here we are, months later, with full bipartisan support, no opposition from anyone, and only one more critical step before we finally have some liability protections for prescribed burners in CA. It's really, really cool. I am so grateful to all of you for writing letters and showing your support—it made all the difference.
At this point, we need to make a one more showing of support for these bills so that Newsom signs them into law. Many impactful, well-supported bills have died on the Governor's desk, and I would be crushed if that happened to either of these.
Below are links to template letters for both bills. Will you please consider sending Governor Newsom letters to request his signatures on these bills? You can use the templates or (even better!) pull out the key points and write your own letters. The bills should each have their own letter/email to make things as clear as possible for Newsom. As before, letters can come from organizations and/or individuals. This is a public process and every bit of support matters!
Letters should be emailed individually ASAP to [email protected].
The subject lines should read:
RE: SB332 (Dodd); Request for signature
RE: AB642 (Friedman); Request for signature
Please let me know if you have any questions or need more information. Please share this information widely! Thank you!!!
Lenya
P.S. We are still waiting to hear whether or not the Rx Fire Claims Fund made it through the state budget process. I am optimistic, and I will definitely update you as soon as I hear something definitive. Fingers crossed!
____________
Example Letters:
Request for signature_Gov Newsom_AB642
SB332_Request for Signature Template_Governor Newsom_Sept 2021