California and Cedar Creek Wildfires – September 10, 2022
Mosquito, Fairview, Forward & Cedar Creek
---
---
Mosquito Fire – 10am Update

If you watched our
Mosquito Fire
livestream this morning (September 10, 2022), the 7:45am IR flight shows the following developments since the 10pm imagery used in our YouTube presentation.
Color key:
Green dots are structures.
Yellowish orange is perimeter at 2am on September 9, 2022
Peach is perimeter at 10am on September 9, 2022
Red is perimeter at 10 pm on September 9, 2022
Purple is 7:45am on September 9, 2022.
Solid purple is intense heat. Outline is fire perimeter.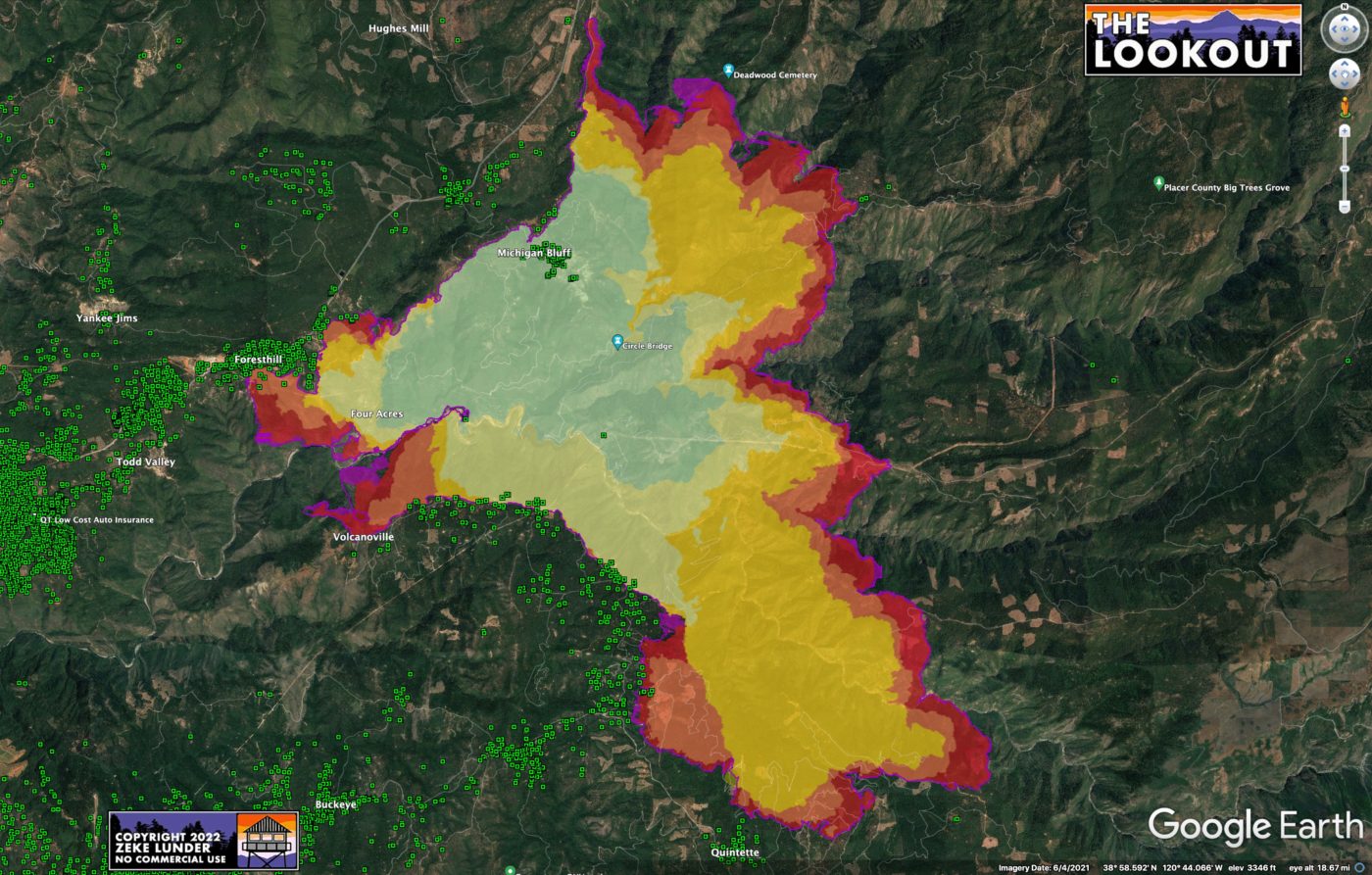 Looking over Georgetown Fire Station 63 toward east. Volcanoville Road runs across center of image. Wentworth Springs Road on right.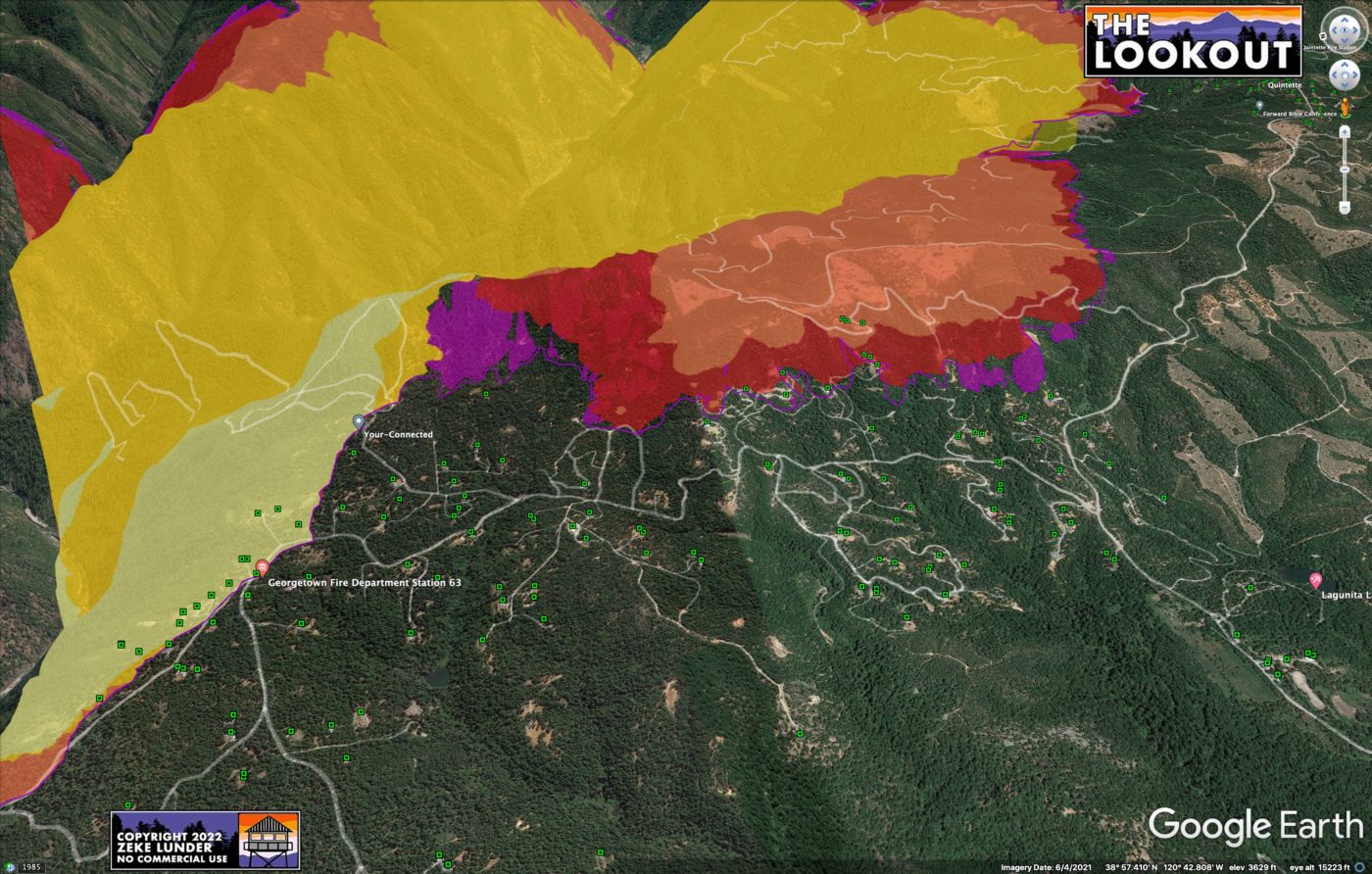 Looking South over Foresthill Road. Foresthill is on right. Fire is established in Volcano Canyon, above Mosquito Road, on left of map. Some upcanyon spread here in Volcano Canyon off of Bath Road. No new spread into Foresthill overnight.
---
Mosquito Fire Weather Spot Forecast: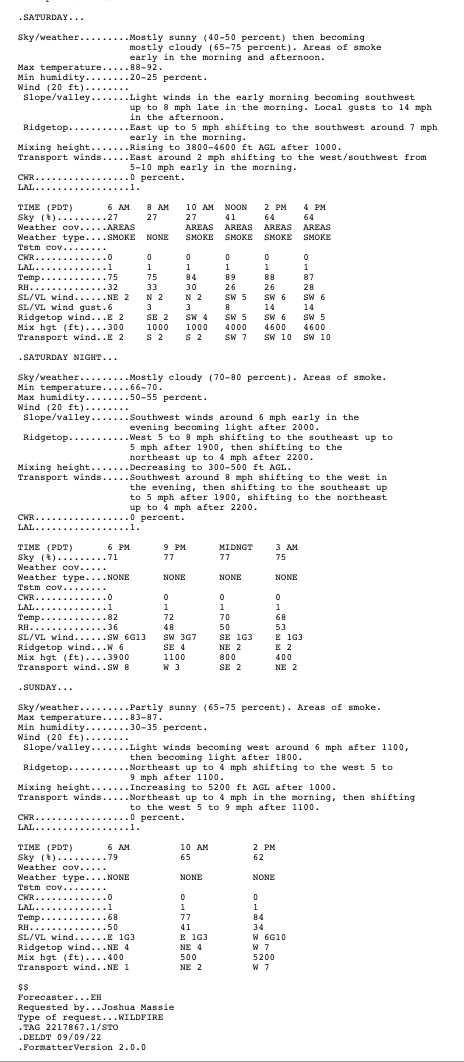 ---
Mosquito Operations Map: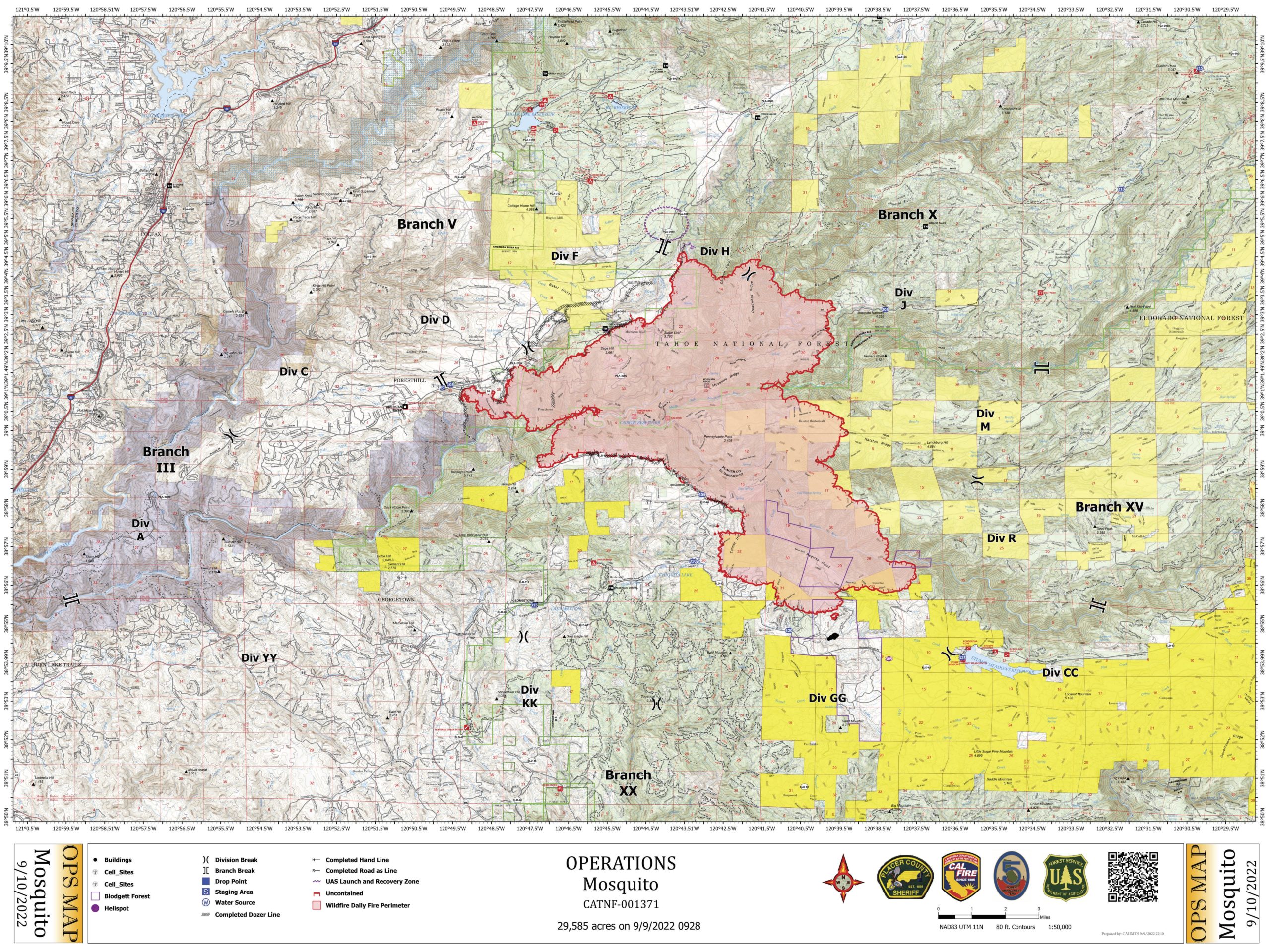 Mosquito Strategic Planning Map:
---
Cedar Creek Fire
---
Cedar Creek Progression Map: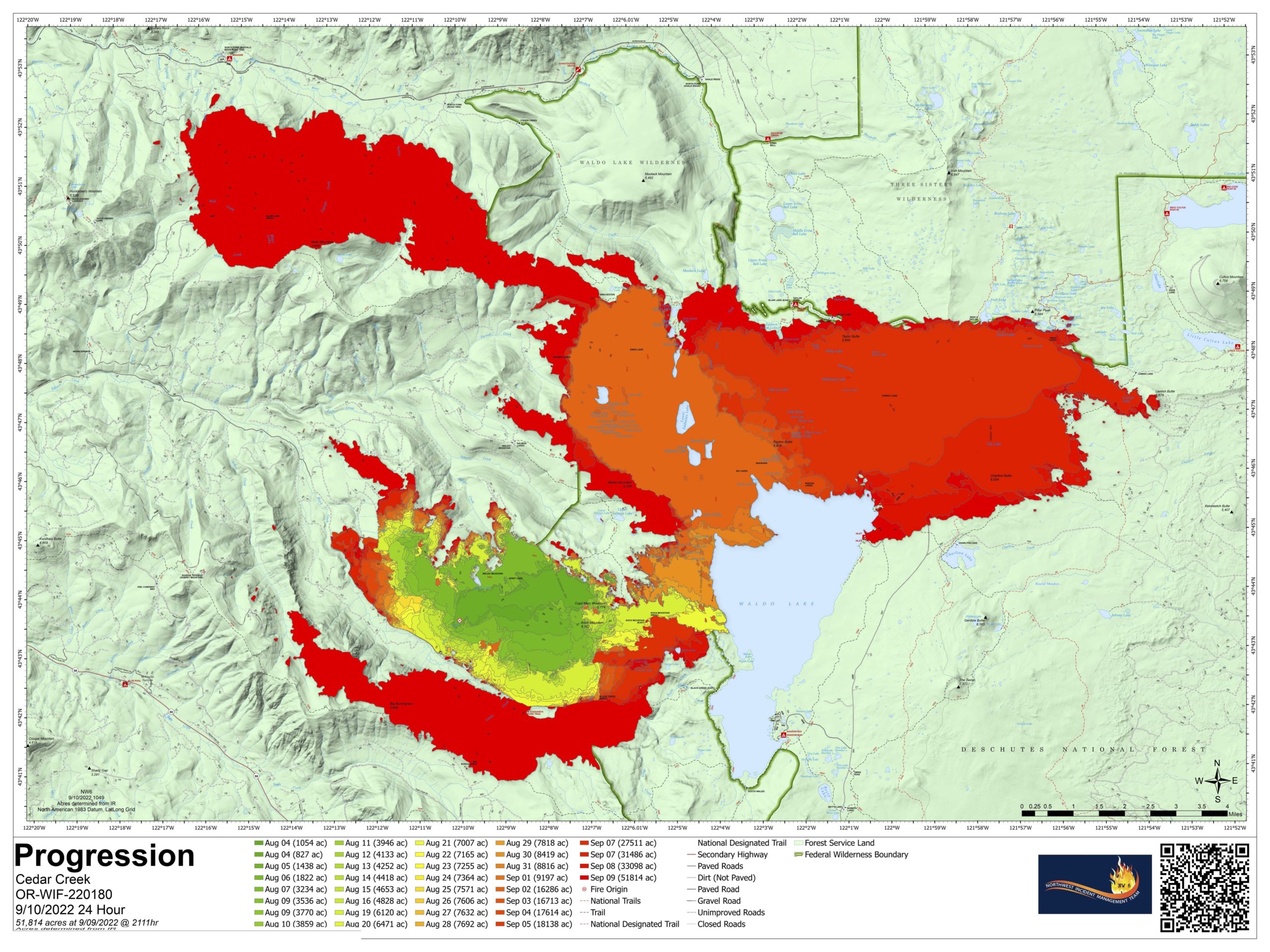 Cedar Creek East Zone Operations Map: