Well, things are really going to hell on the Dixie Fire.
The forecast frontal passage is starting to affect the fire, winds are shifting to out of the west. 8/5/2021 – 4:30 pm.
What this means, basically, is as the front passes, we are going to get radical wind shifts, and the potential for thunderstorms interacting with the towering smoke columns.
Here is a really amazing look (right now) at what happens when a frontal passage interacts with a massive forest fire.
Two images 4 hours apart – 3pm and 7pm, today.
The fire has crossed over the Greenville Saddle and is ripping on the north side of Keddie Ridge. It looks like it is well established past the Stroing Ranch and headed up toward Coyote Peak, to the West of the 2008 Moonlight Fire area. The fire is in a position where the upcoming westerly winds are going to push it down into the North Arm of Indian Valley.
There is plenty of area for the fire to burn along Fredonyer Summit, and Hamilton Mtn. The 2020 Sheep Fire buys some protection for Susanville, but the Sheep Fire was able to spread within the 2007 Moonlight Burn, so the Moonlight Fire, while it might slow it down, is not going stop the current fire.
IR mapping from 2:45pm, 8/5/2021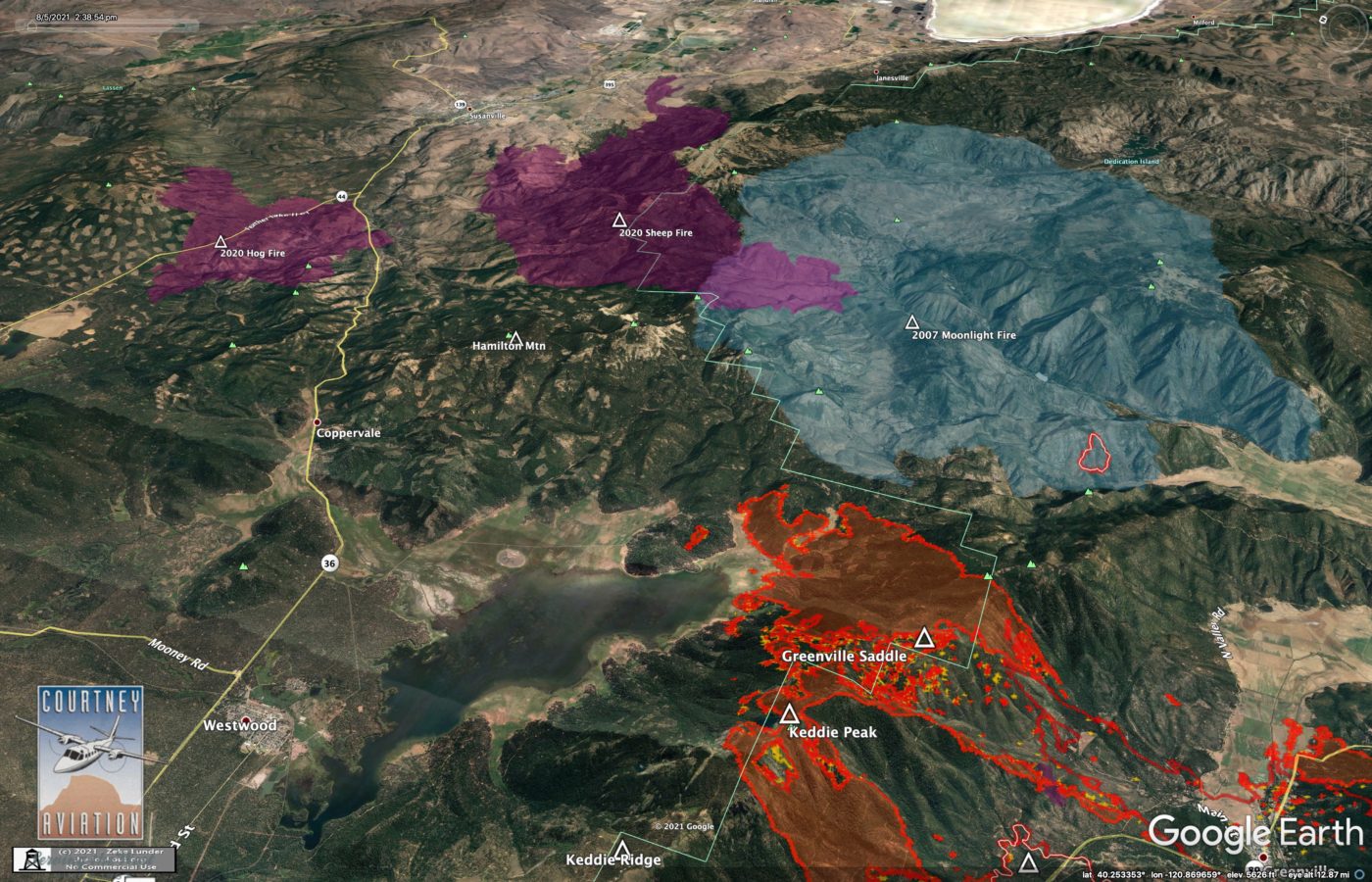 Hopefully Mountain Meadows Reservoir can provide a buffer to protect the town of Westwood. The eastern flank of the fire is not currently pushing hard toward Westwood, but…
IR mapping from 2:45pm, 8/5/2021 –

New spot fires at Canyondam will threaten the East Shore, and fire running up Dyer Mountain will eventually threaten Westwood.
IR mapping from 2:45pm, 8/5/2021 –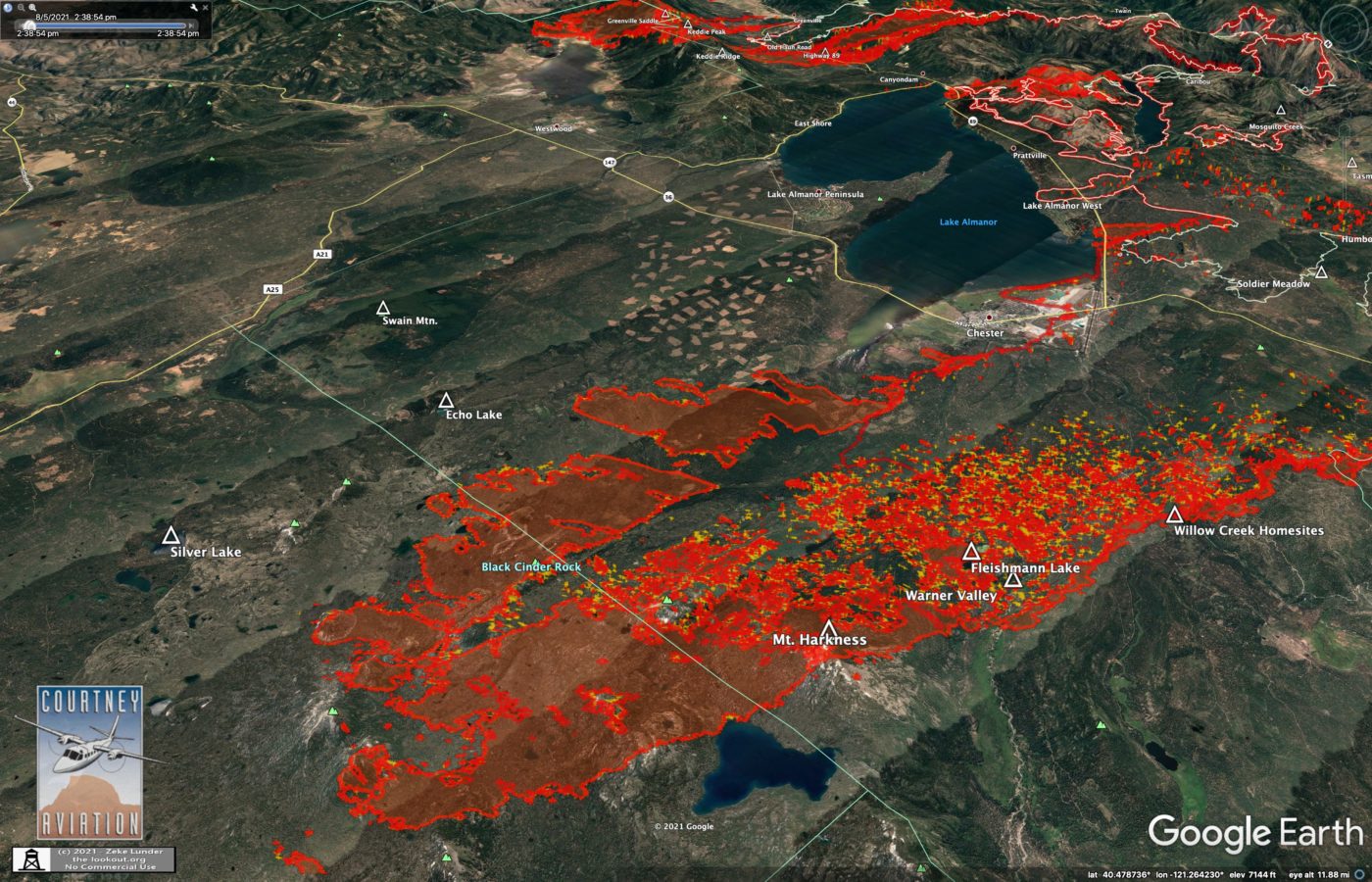 On the north side of the fire, it has burned well into Lassen Park, all the way to Snag Lake. This view looks SE, the direction forecast winds will push the fire next. You can already see fingers of the fire starting to push east.
Concerned about this side of fire impacting Peninsula or Westwood. My poor hometown Westwood has it coming from all sides. IR mapping from 2:45pm, 8/5/2021.
Don't have much intel for Chester/Lake Almanor West at the moment, but it looks like LAW will get bumped hard from the west when the winds arrive, which looks like it is starting about now – 4:30pm.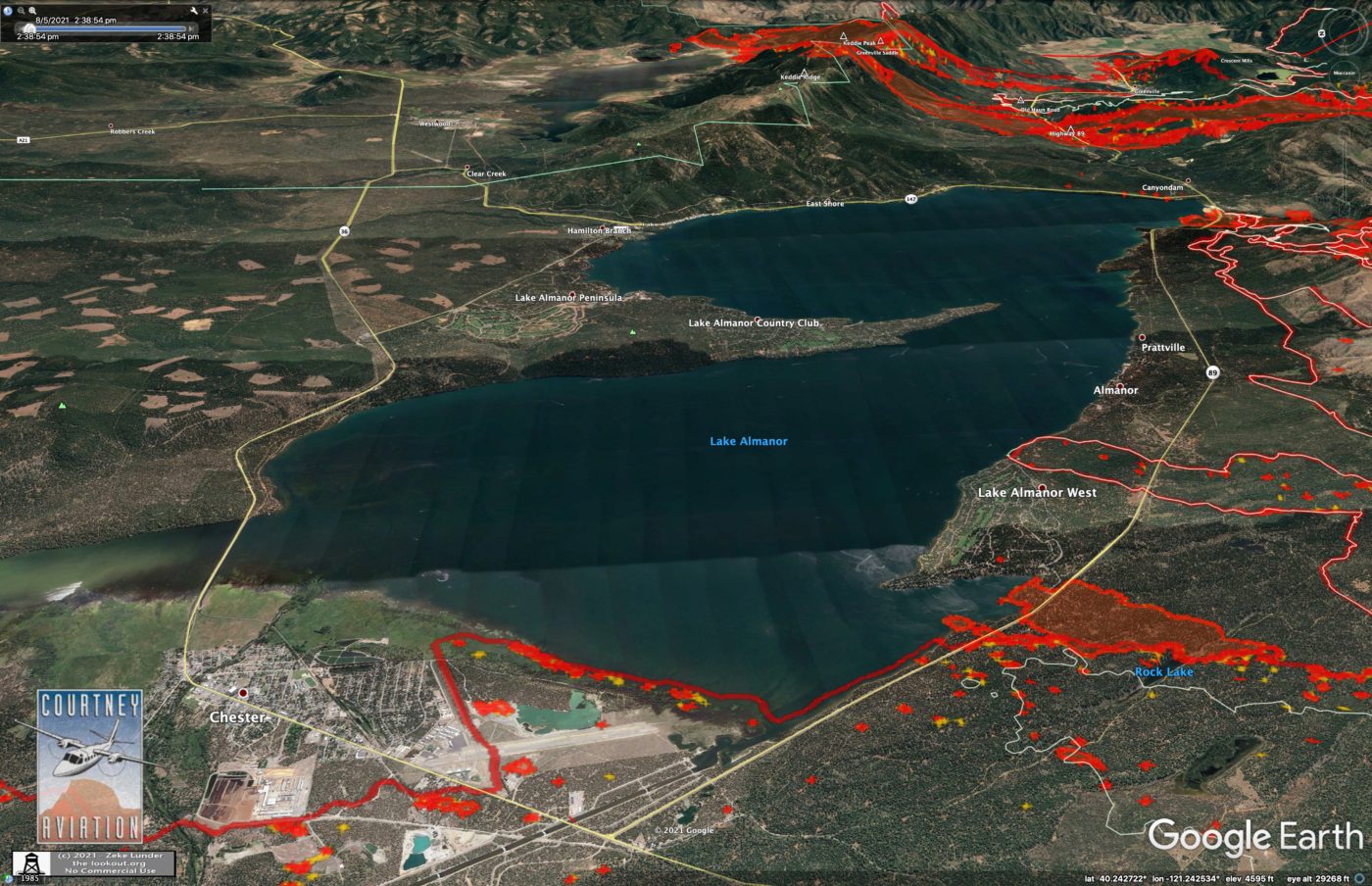 IR mapping from 2:45pm, 8/5/2021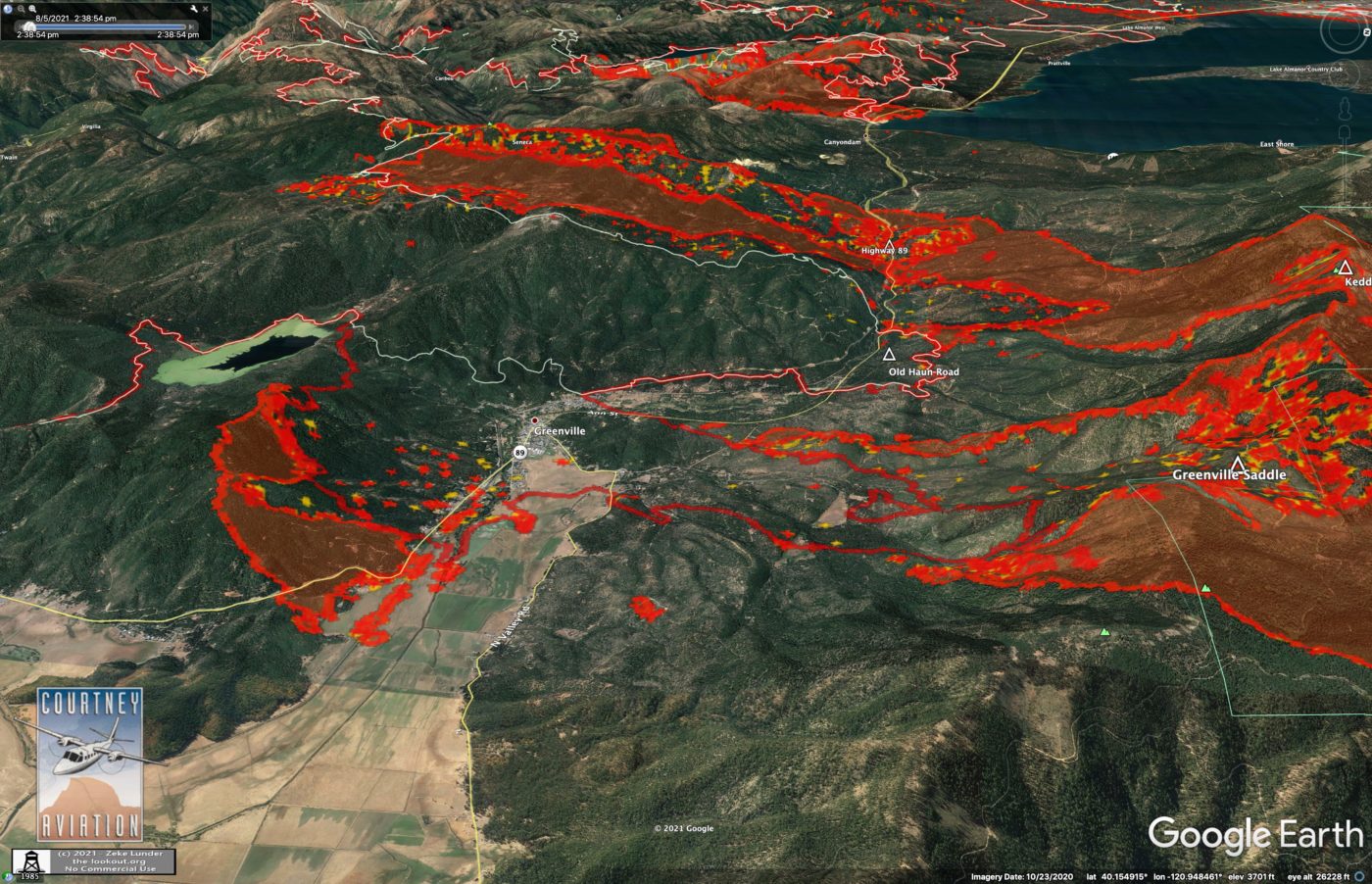 Some fires are burning on the Valley floor of Indian Valley north of Forgay Point, and a spot looks to be established on Keddie Ridge NW of the Indian Mission. The upcoming winds are going to sweep the fire east along the Keddie Ridge, toward this viewpoint.
That's all for now.
If you are standing under dark red sky and can taste ash on your tongue, it's time to pack the car.