Getting the Wildfire Story Wrong
We have been hearing a lot of people express concern about the amount of acreage burned in Lassen Volcanic National Park during the Dixie Fire. Part of this is the fault of sloppy reporting and articles by nationally respected publications that are getting the story wrong. This is common. Our poorly-formed dialogue and language around wildfire is a big part of our ongoing struggles to understand how it works and how to live with it.
Here are some screenshots from an August 26, 2021 National Geographic article.
Language is critically important when we talk about fire. Words like "devastation," "catastrophic," "furious" and "massive conflagration" certainly are part of the Dixie Fire story, but on a million-acre fire, we must be careful how and why we select the words used to paint the story. Words matter and journalists need to be careful sensationalizing their reporting. Locals and visitors know about the Devastated Area in Lassen Park, caused by the eruptions 100 years ago, but this is a poor comparison with the Dixie burn.
The author of the NatGeo article is getting the story wrong because they are focusing on the acreage burned. If your framework for talking about fire assumes it's a bad thing, you might assume half the park burning means it's only half as beautiful now, or something like that. Lassen's forests have had a lot of fire in the recent past, and they need more on a regular basis. This one may have burned under conditions that were drier than we wanted, but it also brought a lot of benefits to many of the areas it burned.
Everything in this photo (looking over Drakesbad Area toward Juniper Lake) burned in the Dixie Fire. It doesn't look "devastated" to us.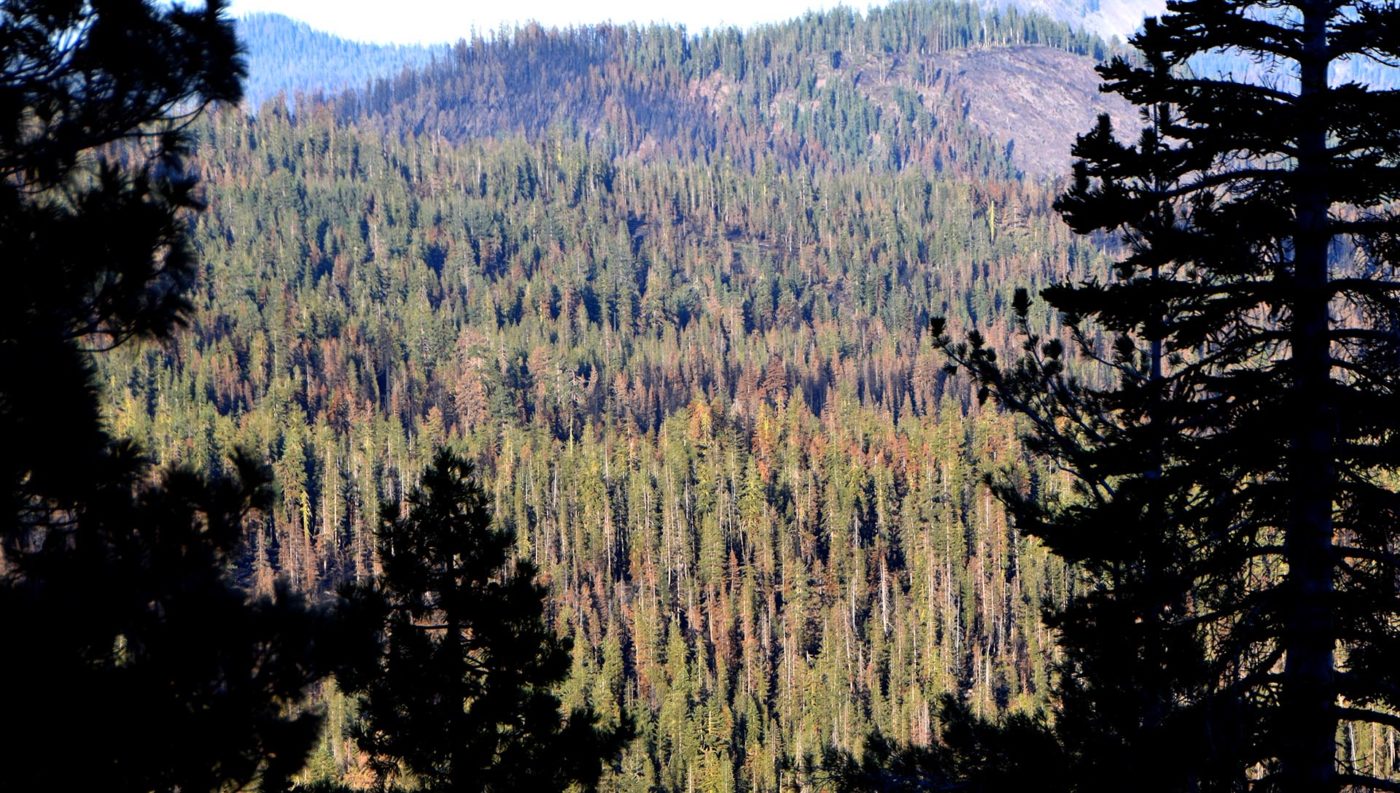 We had a chance to take some photographs along the Park Road on the way back from a reporting trip we did up by Old Station on September 10, 2021 and we got fresh satellite imagery yesterday used to make the maps below. We hope this article can present a more nuanced view of the Dixie Fire's effects than National Geographic's. The history of fire management in Lassen Park has all the elements for a great story, with all kinds of juicy politics, bold leadership, high-profile failures and understated successes. We'll be coming back to it often.
Born in Fire
There has been a lot of managed wildfire in Lassen Park over the past 30 years and the National Park Service has conducted many prescribed burns. These actions, sometimes unpopular, have reduced the density of forests in many parts of the park and greatly lowered the amount of twigs, logs and branches on the ground. We fire scientists refer to this material as 'surface fuel loading.'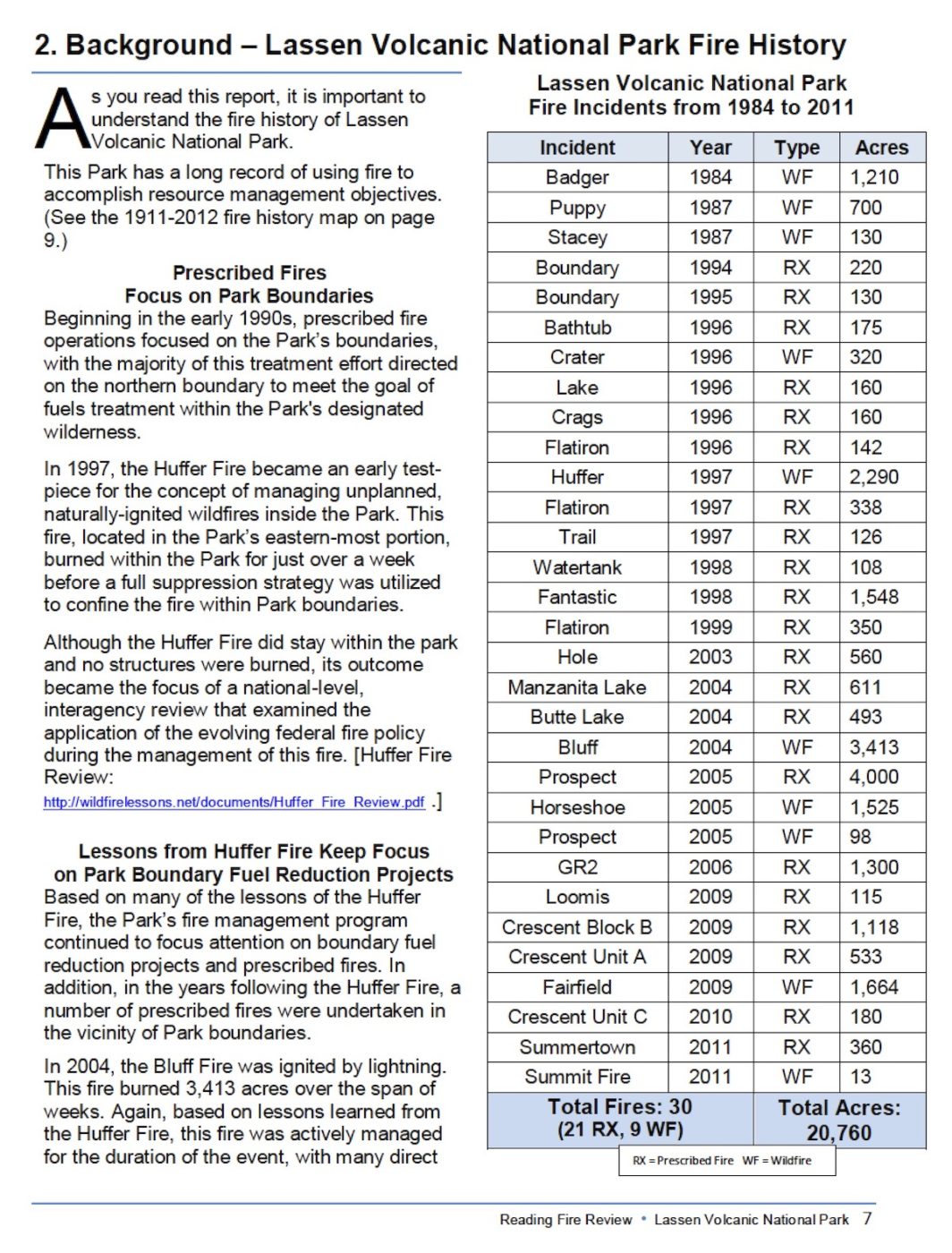 Source: https://wildfiretoday.com/documents/Reading_Fire_Review.pdf
Satellite images from September 11, 2021 show burn severity: Red is high severity, green has intact canopy.
Lassen park is purple. White outlines are from previous fires, many of them managed wildfires.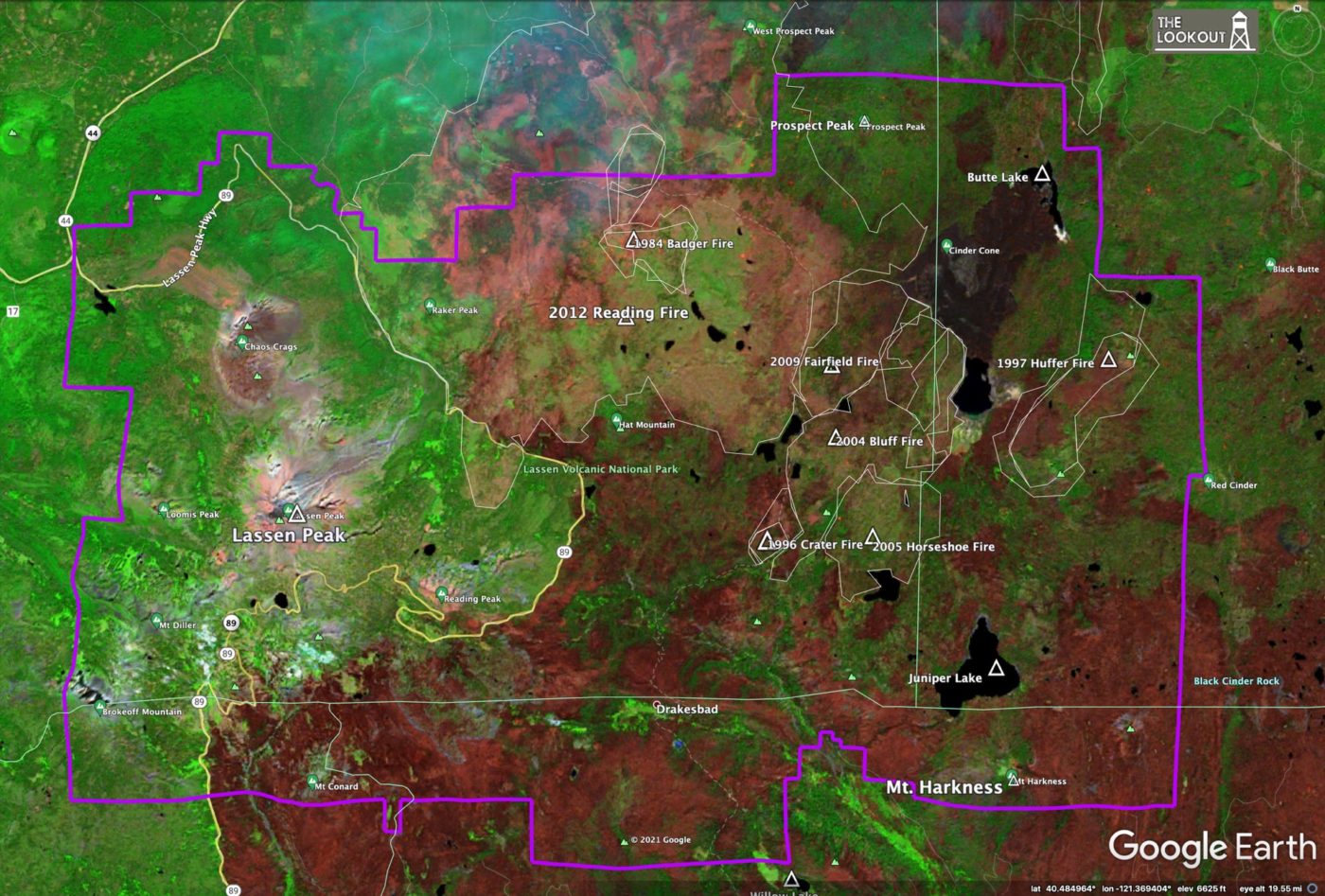 Low-Severity Fire Begets More Low-Severity Fire
Taking a closer look at the historic fires, we see that in many areas where larger trees survived previous fires, they tended to survive Dixie as well.
A Patchwork of Fires
We have talked a lot about the 2012 Reading Fire here. Click here to read Lookout articles that include mention of the Reading Fire. Here is a current picture of snags (dead trees) killed in high-severity areas the 2012 Reading Fire. The Dixie fire burned with low severity in this particular area, and many seedling conifer trees survived. These are the future forest.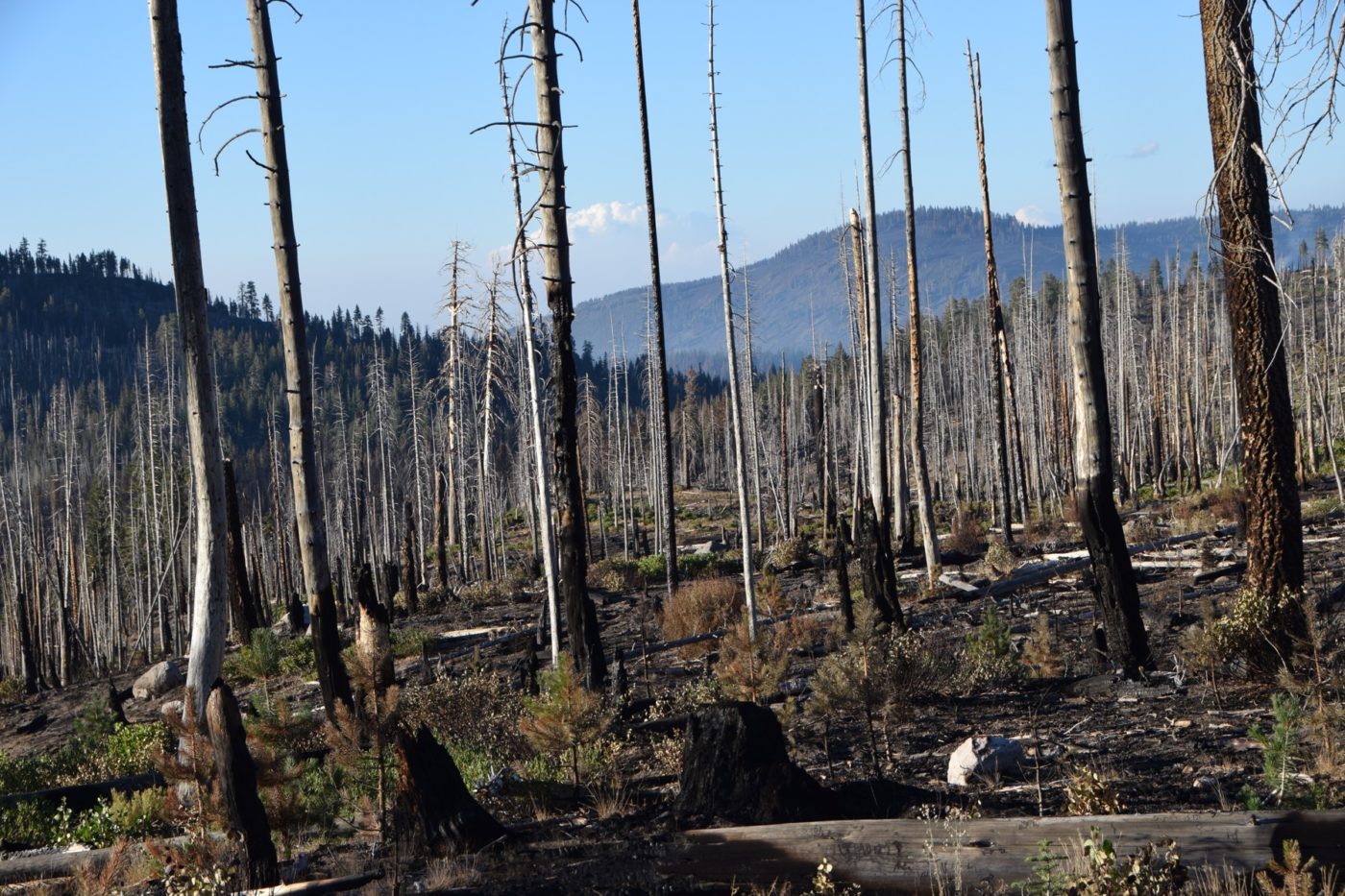 Some of the hottest burn in the park started when firefighters lit backfires along Highway 89 near the southern entrance to the Park. This effort secured the southwest perimeter of the fire and helped contain new lightning fires on Morgan Summit, keeping the fire from burning west toward Mineral and Red Bluff. However, it was lit with strong west winds and burned about 10,000 acres around Mt. Conard to the east in a single day.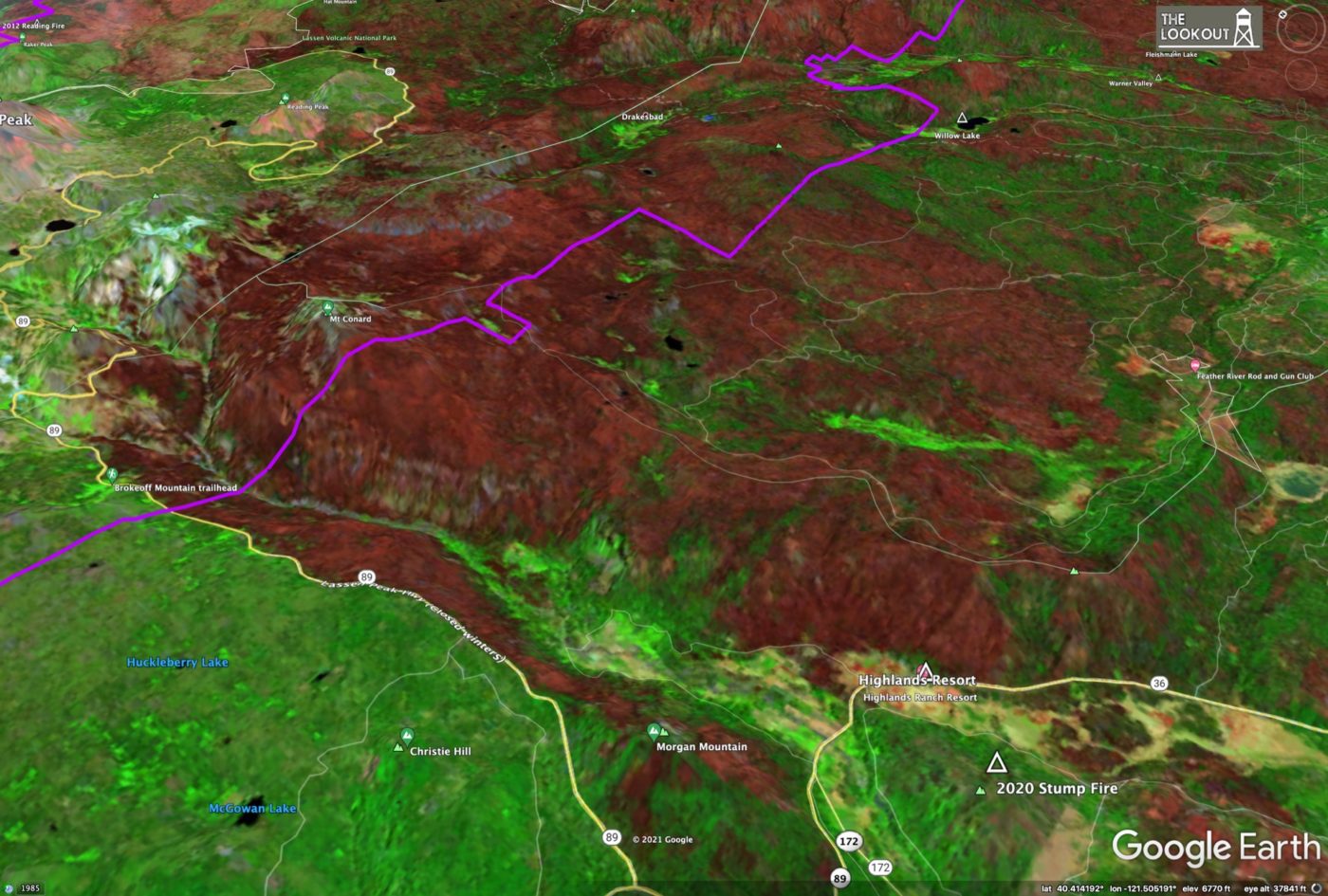 Another area of the Park that had the highest severity was centered on Bonte Peak, east of Juniper lake. This burned in a large run on August 5, 2021, a day after the monster northbound run that almost burned up Chester.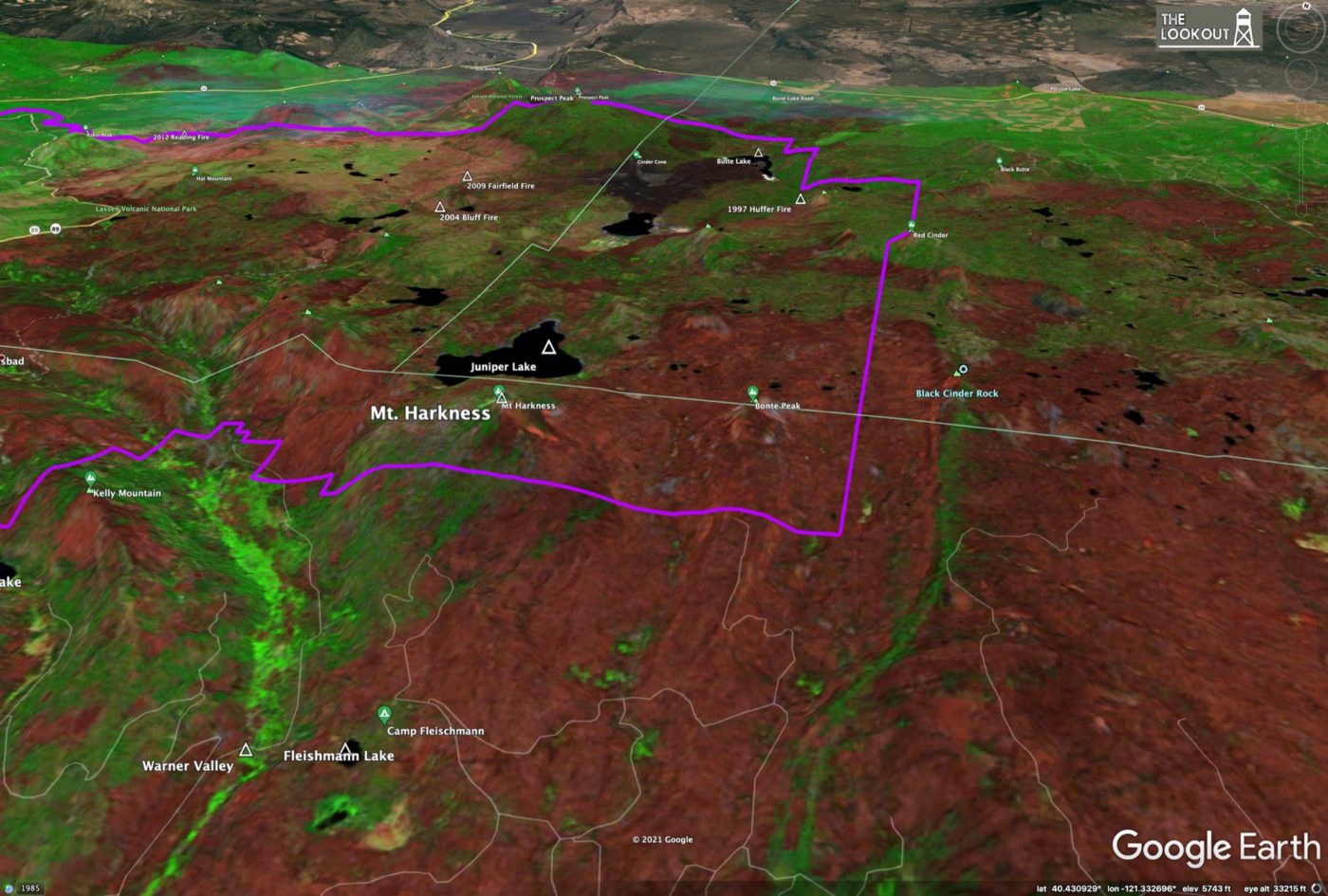 The area around and northeast of Drakesbad had mostly moderate fire severity. This area is somewhat sheltered from larger regional winds and the massive smoke plumes from the huge runs in the week to 10 days before helped to moderate fire behavior here.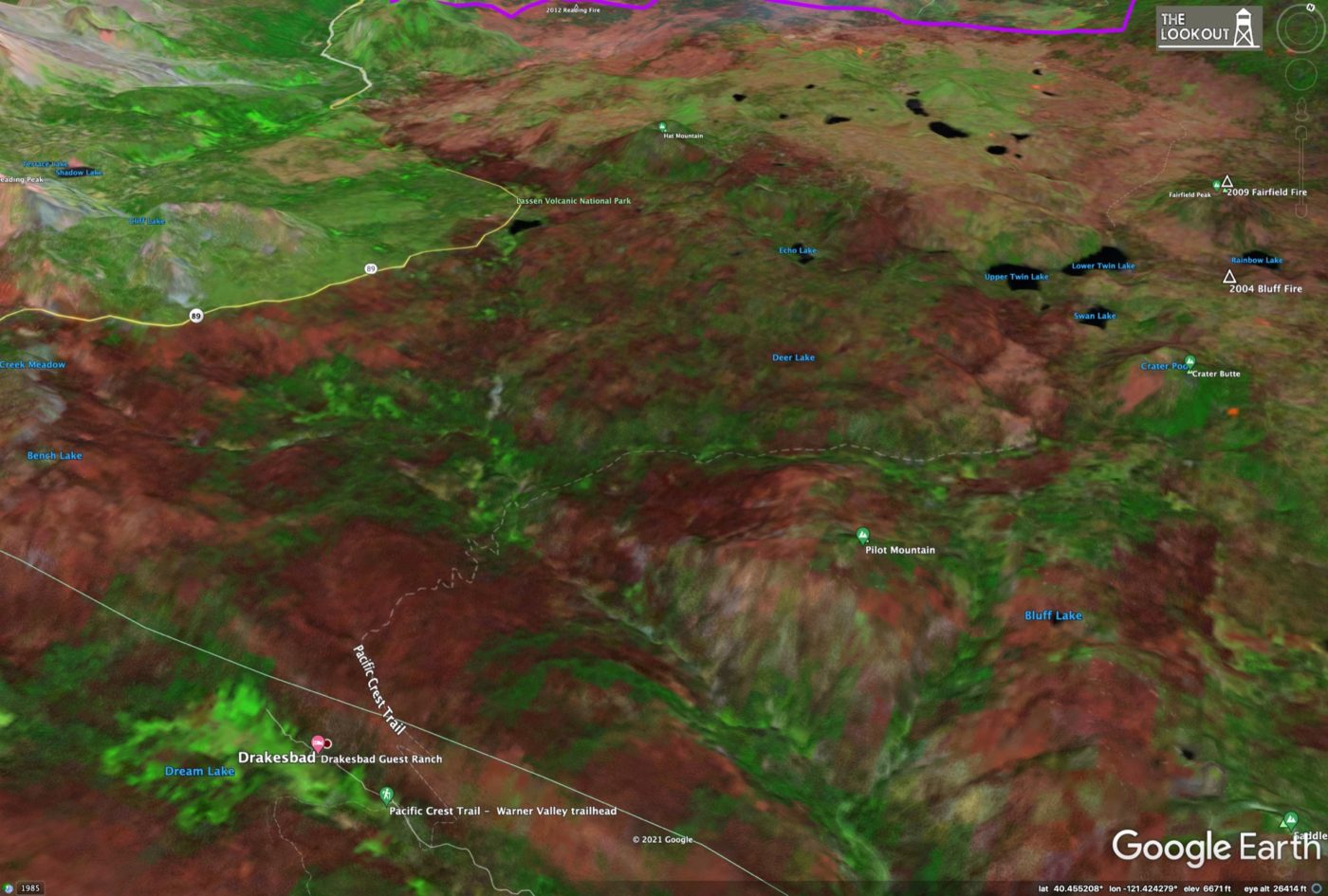 Here is the same (not devastated) photo shown at top of this article. It shows the area around Pilot Mountain, right of center, in image above.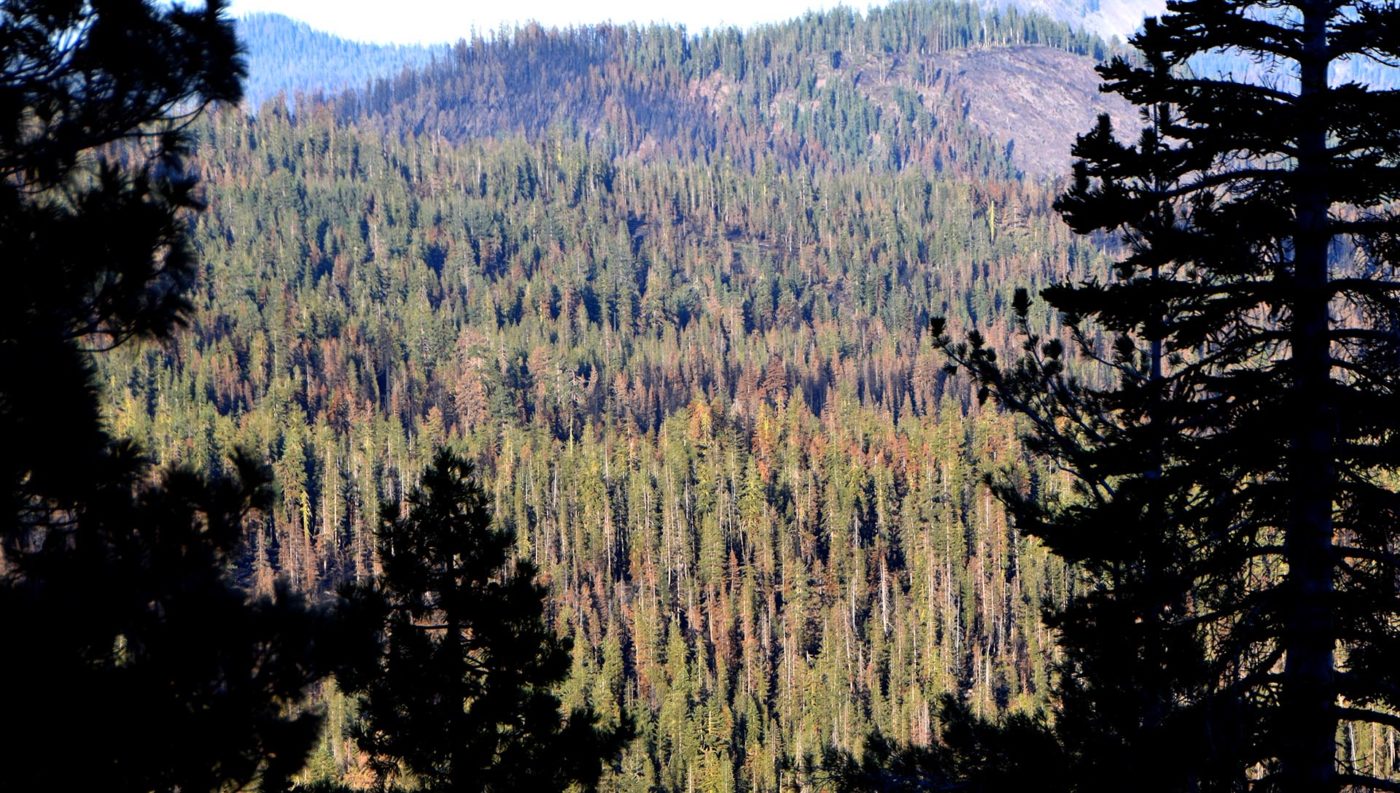 The area east of Highway 89 on the way into south entrance (lower-left, below) burned hot during firing operations that kept the fire from spreading west toward Mineral, but the Dixie Fire generally moved slowly across much of the interior of Lassen Park. Black areas in the upper-right are lava flows.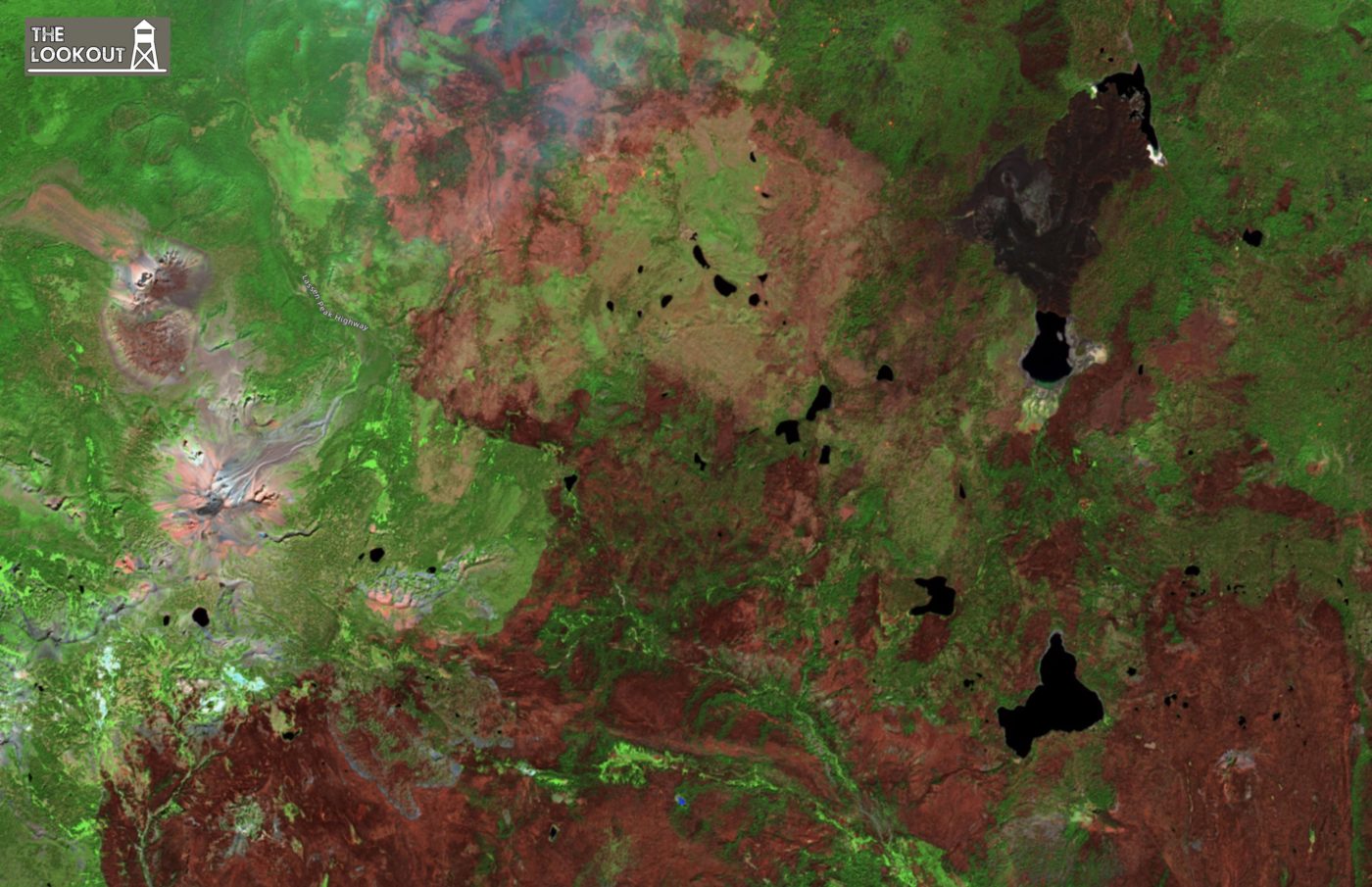 Looking south toward Kelly Mountain. Drakesbad is off the photo to the left. This photo is looking down into middle of the map above, about halfway down from center.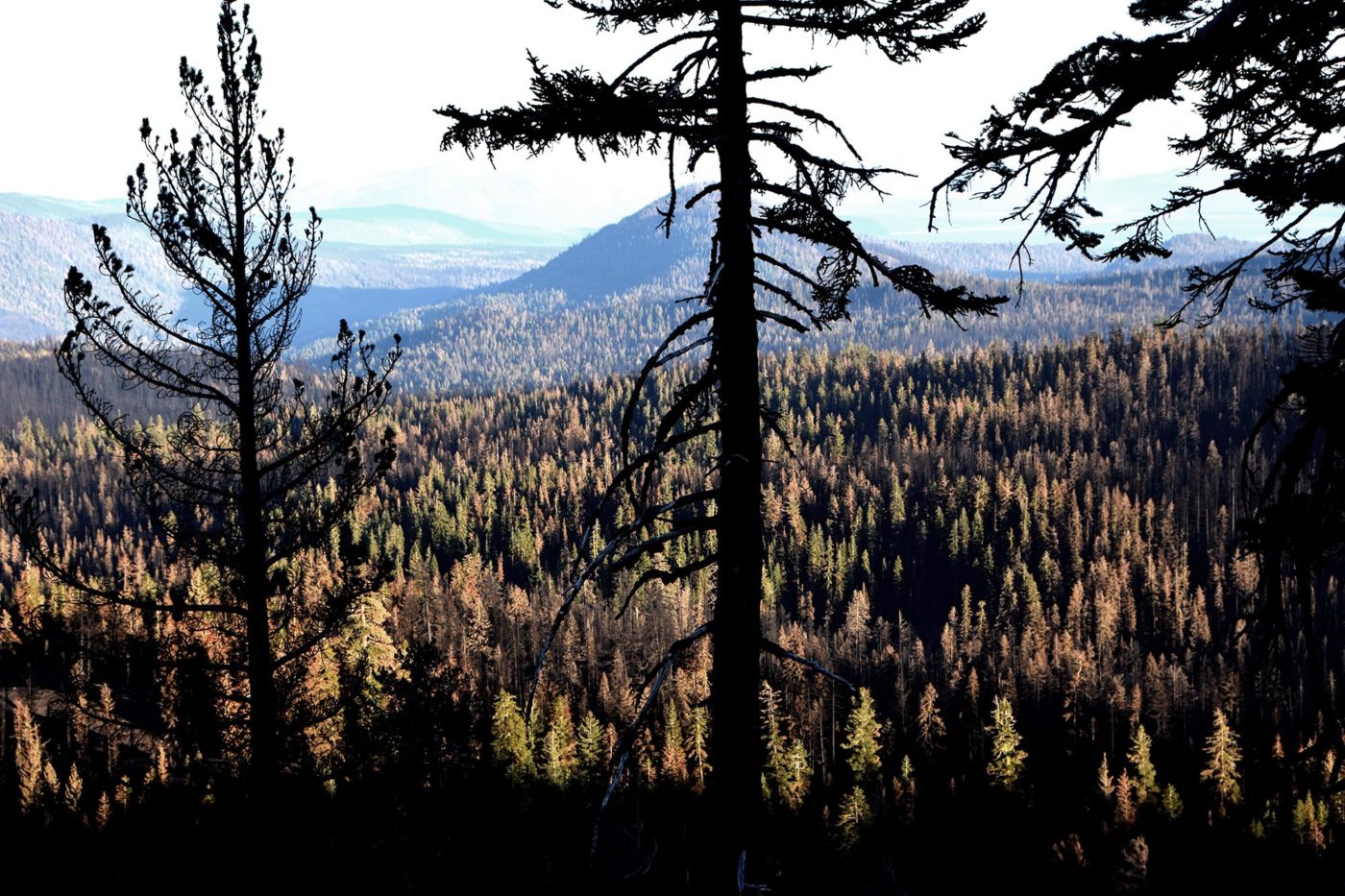 Areas around Juniper Lake had a mix of hot and mixed-severity burn. Areas on the right burned with a head fire moving from the south on August 5, 2021, a day after the fire's monster run that threatened Chester.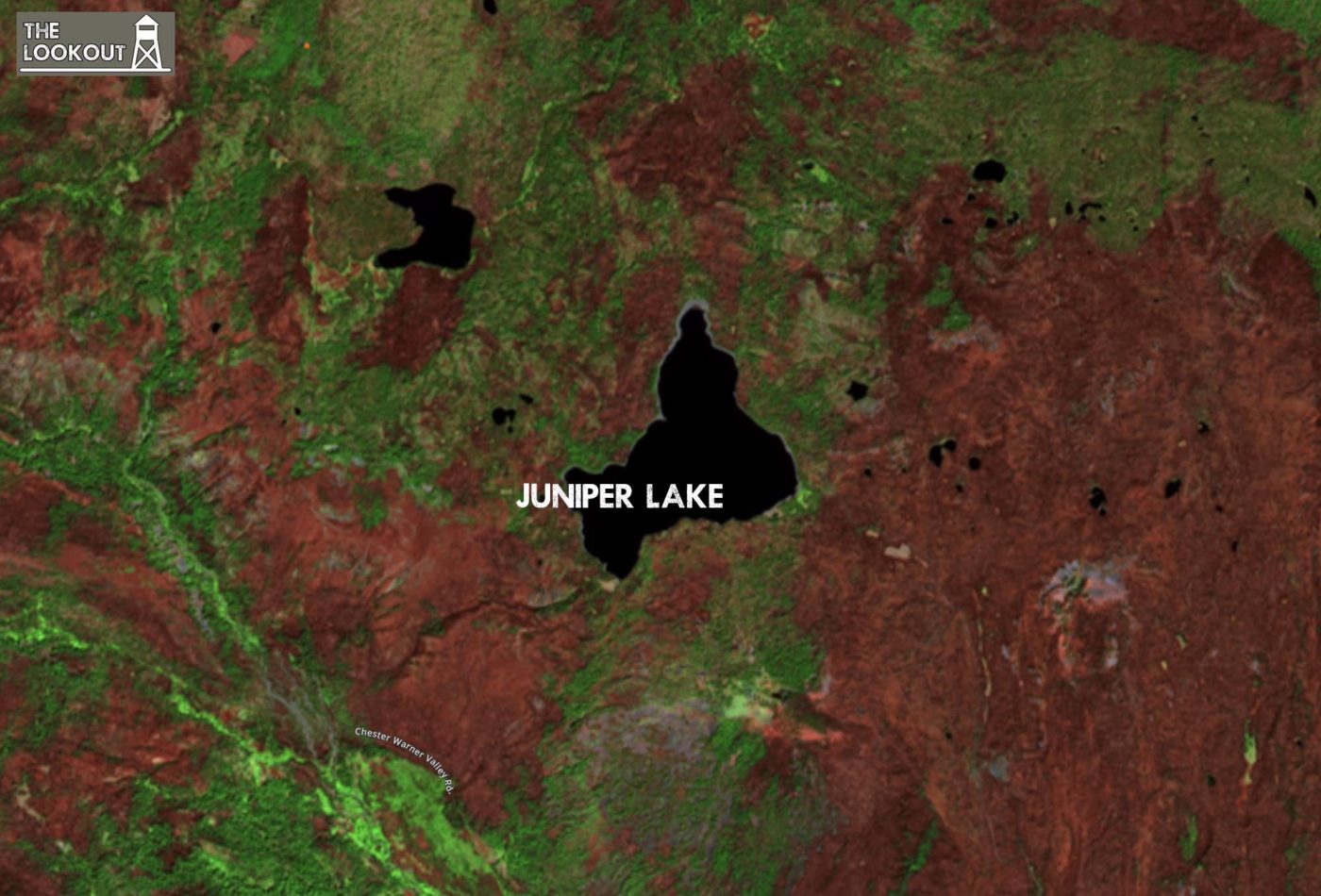 Looking southwest toward Mount Harkness and Saddle Mountain. This photo shows area in lower-left of image, above. This area burned with fire running up the slopes, resulting in a lot of higher-severity burn. This is common on south-facing slopes, which have likely had many high-severity burns in the past.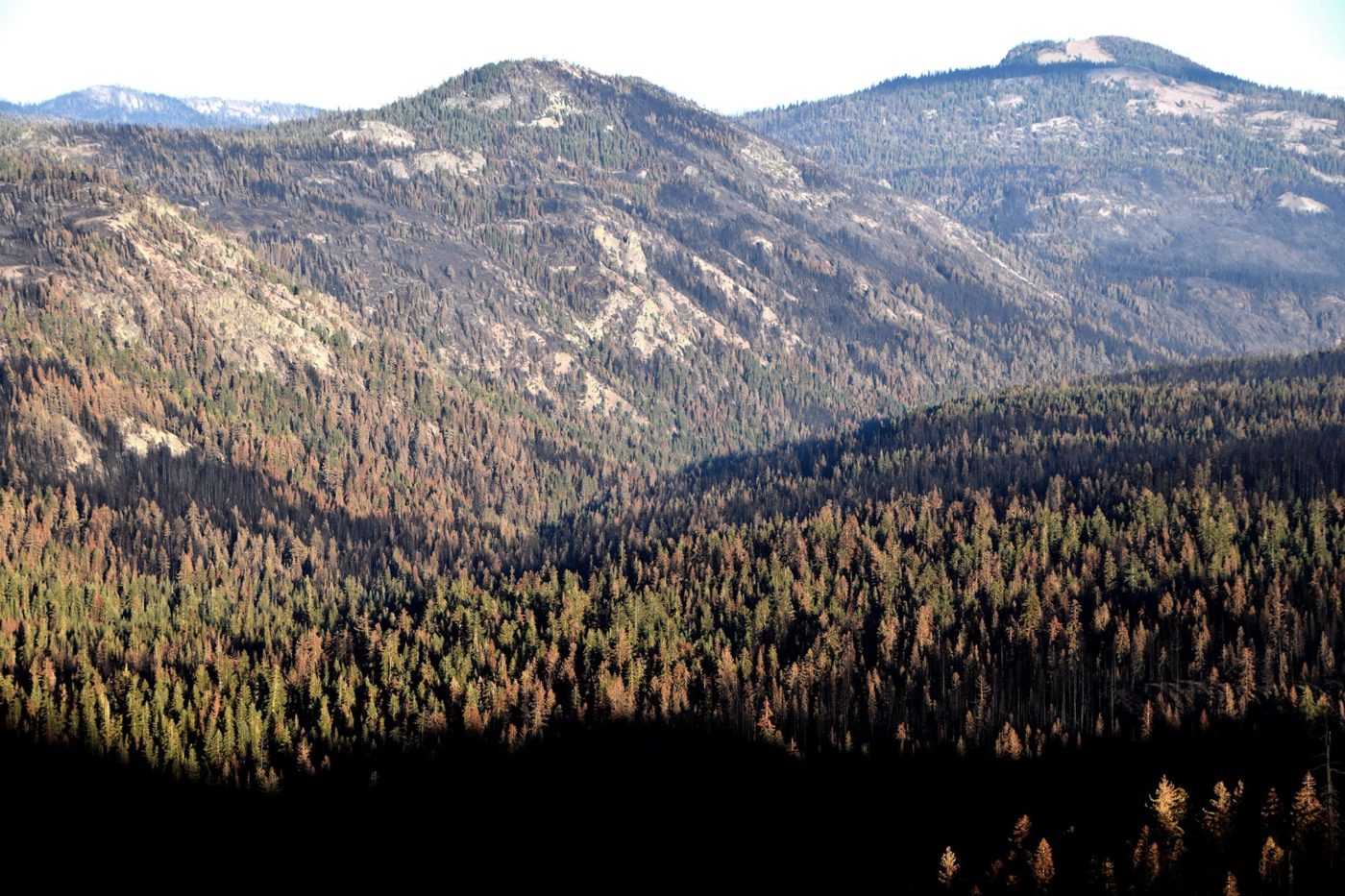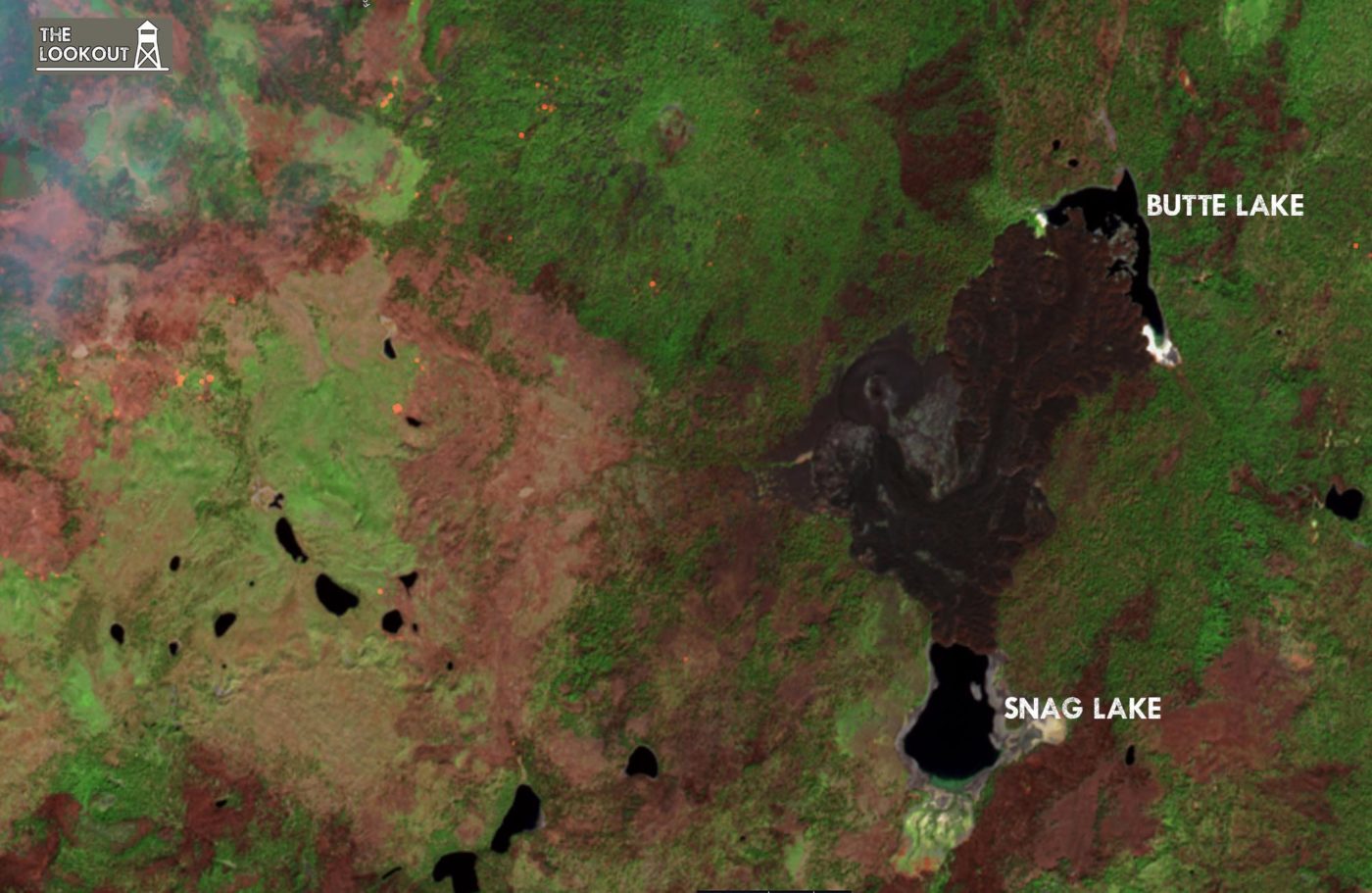 Photos taken looking east from near Kings Creek show a 'mosaic' burn pattern in the areas northwest of Juniper Lake. This photo shows the area right of lower-center of image above.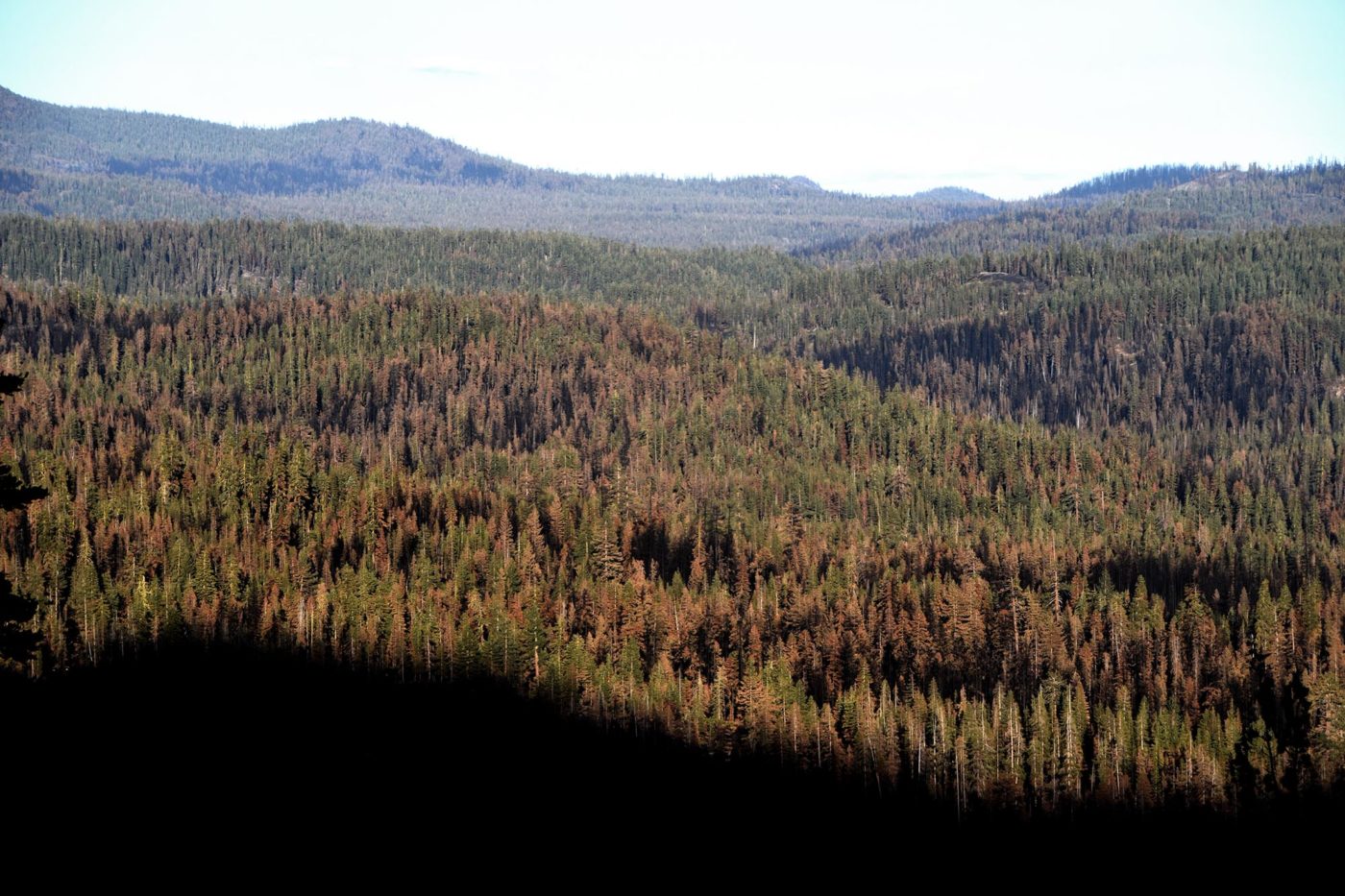 Silver Lake and Caribou Wilderness also had a lot of low-severity fire which took several weeks to spread across the area. After almost a month of slow spread, strong southwest winds picked the fire back up and it ran in high-severity runs toward the northeast. There were firing operations along left side of the (10) road running north through this image, and they escaped, becoming head fires that ran toward the upper-right corner of this map.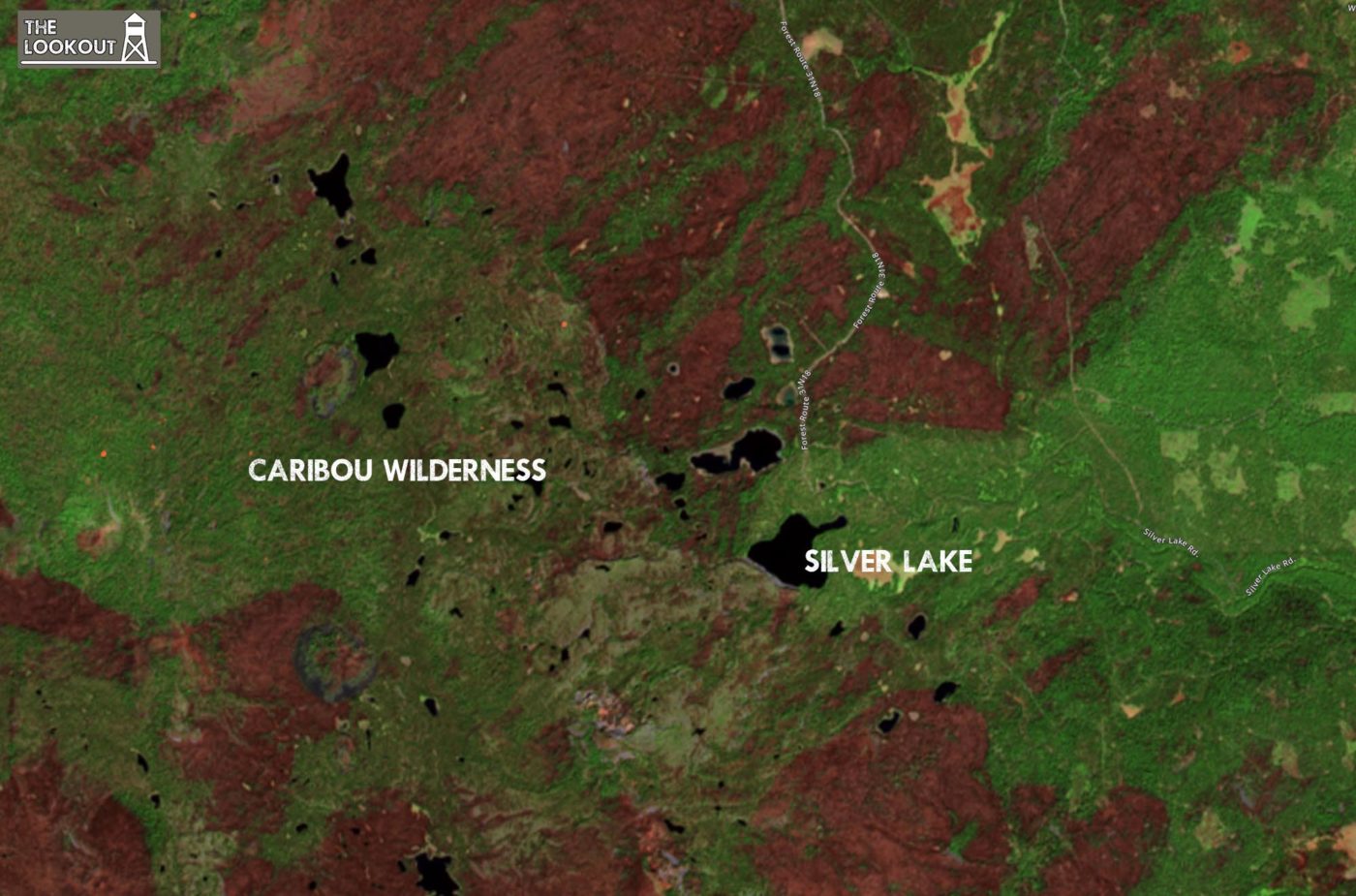 Here is a photo taken in fir forests south of Caribou Wilderness, near Swain Mountain.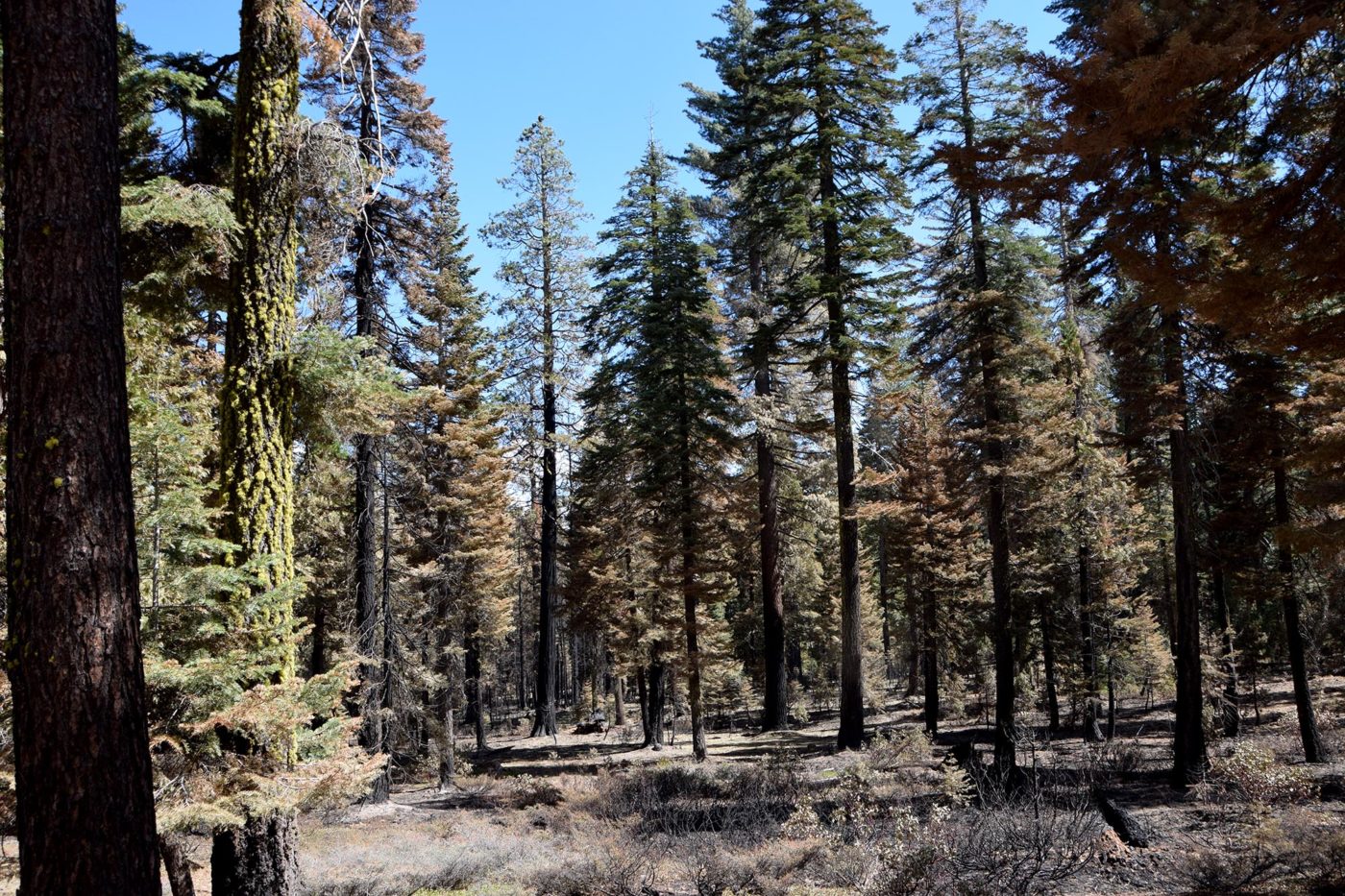 This video shows what the fire was doing in the stand above after 1/2″ of rain on September 10, 2021.
It's important to remember when fires go on for weeks or months, they burn through an enormous range of environmental conditions, and we often get low and moderate-severity fire when an area burns at night, under heavy smoke, after rain, or late in the season when temperatures drop, humidities rise, and days get shorter. Conversely, we often get the majority of our high-severity fire in the few hours of late-afternoon when smoke clears out and winds blow up the drainages. The length of these 'burning periods' often determines the 'patch-size' or our high severity burn areas.
The image below shows a mosaic of patches of high-severity burned areas, east of Indian Valley. 'Pyrodiversity' creates biodiversity. We'll talk about this more later.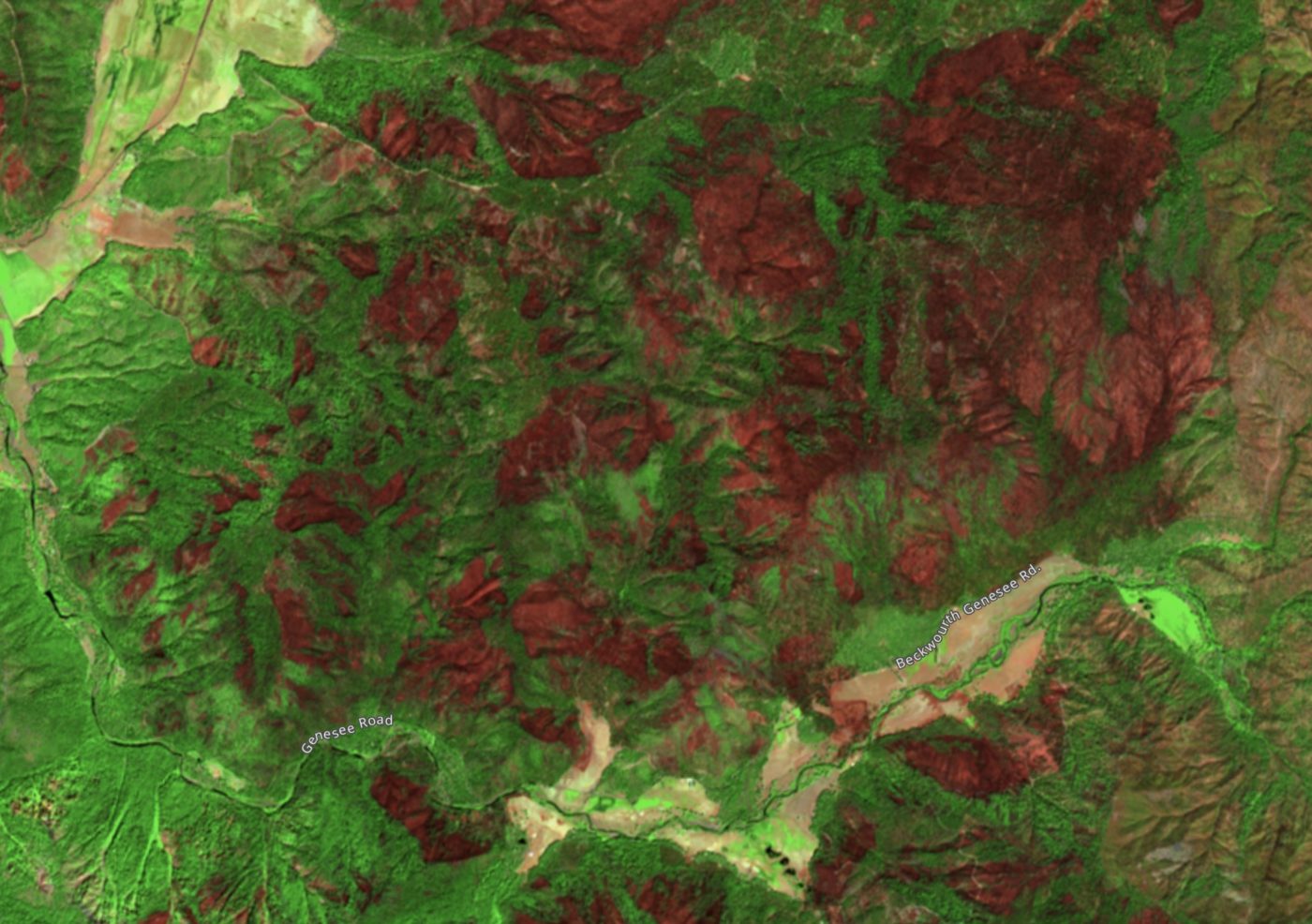 We'll be circling back to talk about fire severity in the Dixie Fire on a regular basis, as well as digging into a discussion on how lessons learned over the past 30 years in Lassen Park can help inform management of similar backcountry forested areas.
If you are enjoying our coverage and fire education work, please consider signing up for a subscription donation on Paypal at the link below. This will allow us to focus more time on The Lookout as we move out of "fire season mode."