Hermits Peak and Cerro Pelado Fires
May 15, 2022
Maps and Captions: Ryan Cowper Stephens
---
Detailed New Mexico fire updates may also be found at:
https://nmfireinfo.com/
https://inciweb.nwcg.gov/
---
*Our Lookout fire maps are high resolution. Click the maps to open them in a separate window, there you can zoom and scroll around the map to take a closer look. This is especially helpful to know while viewing our maps on cell phones*
---
Hermits Peak / Calf Canyon Fire
The Hermits Peak fire is at nearly 289,000 acres as the fire grew by nearly 10,000 acres yesterday. Large pyrocumulous plumes were observed reaching upwards of 35,000 feet as the fire marched north and west, notably crossing into Taos County.
Below is a great fire progression map posted by Steve Bassett on Twitter.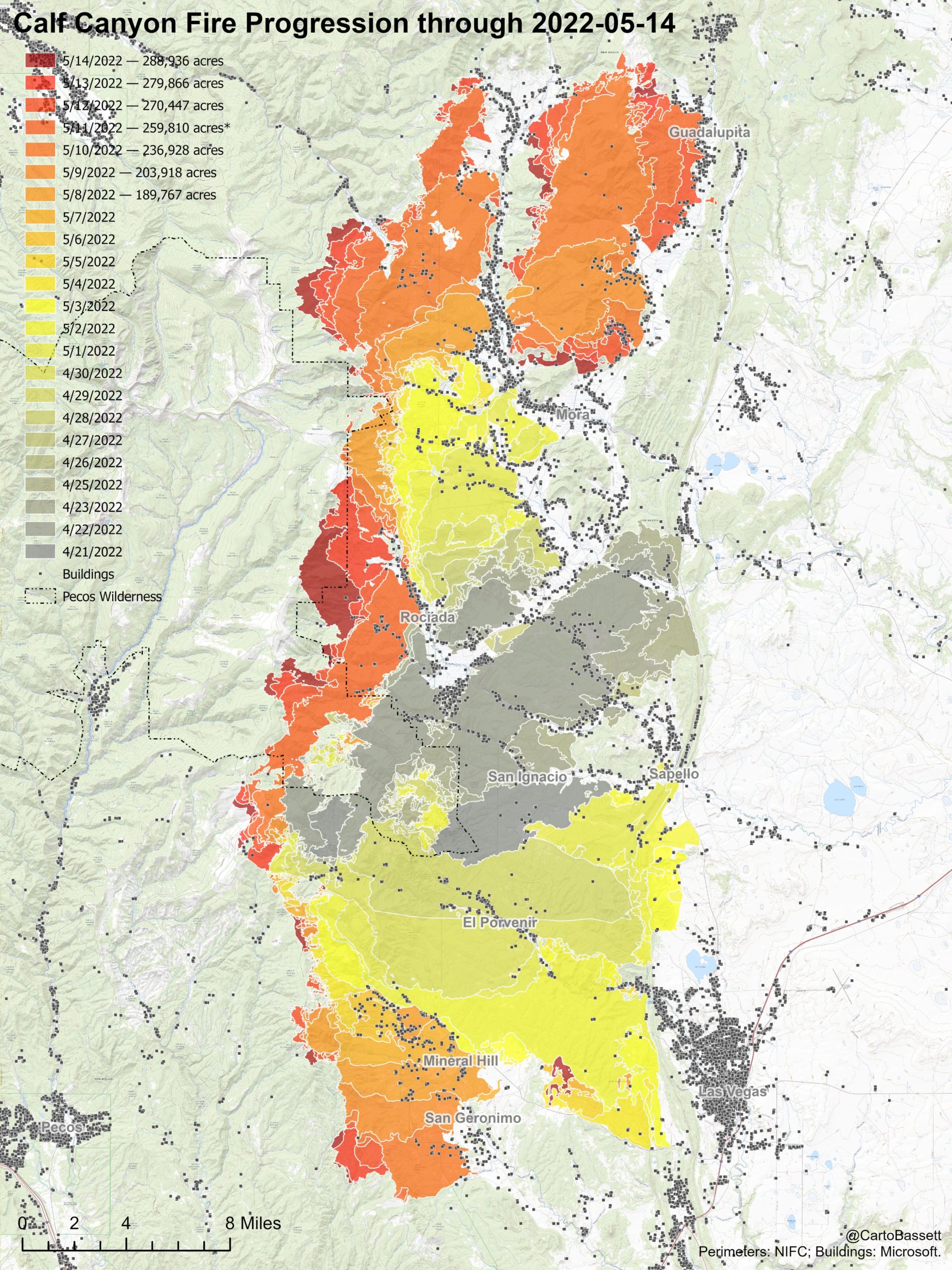 Over the past 24 hours, the Hermits Peak fire was most active as it moved up toward the crest of the Rito San Jose in the area west of Gascon.
Today's Hermits Peak / Calf Canyon fire maps are created using infrared flight data captured on May 14, 2022 at 22:28 MDT.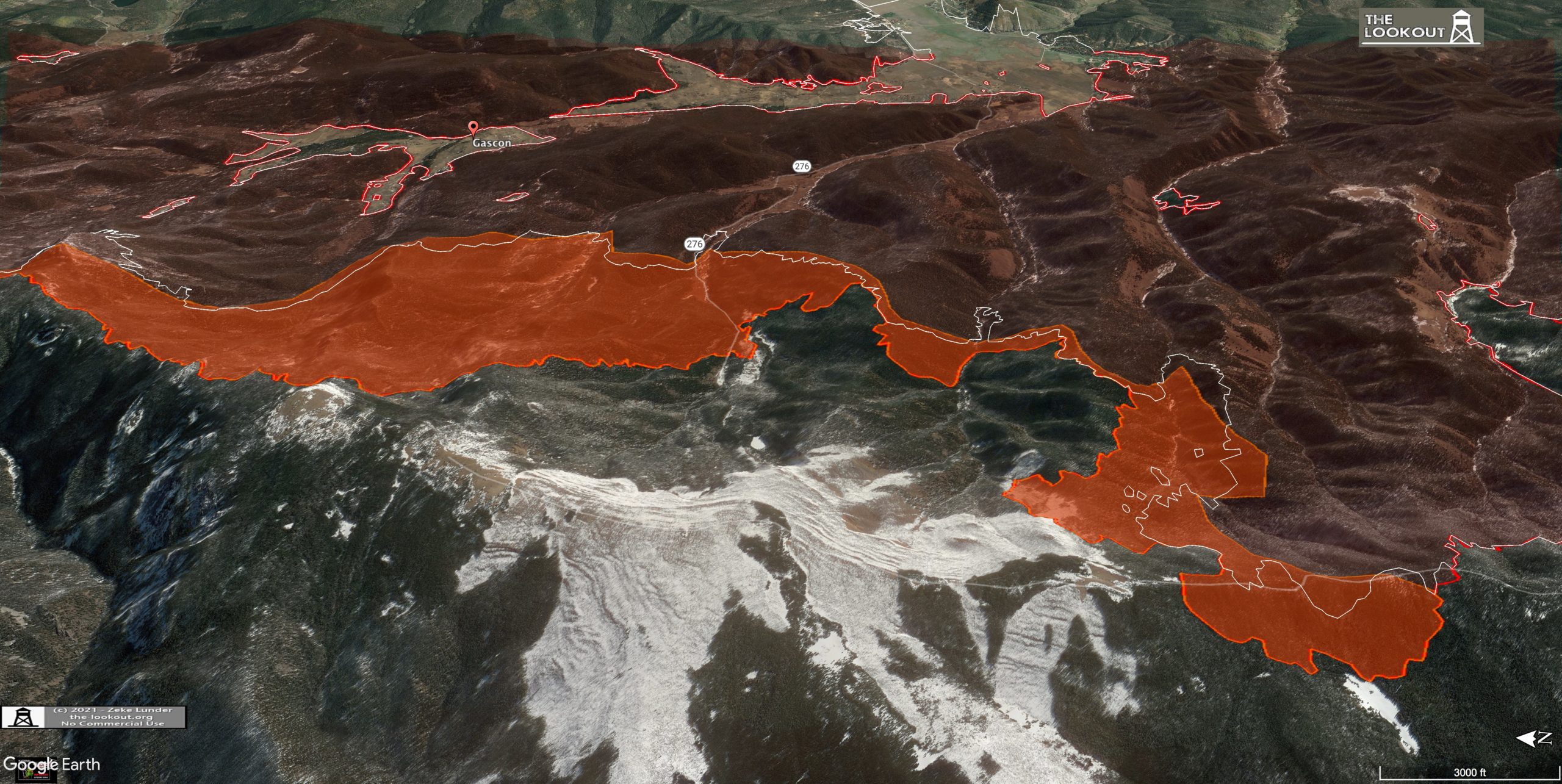 Looking west near Gascon where fire continued moving west, upslope on both sides of the Rito San Jose approximately one mile towards the crest of the range. This was the most active portion of the Hermits Peak fire over the past 24 hours. MAP KEY: RED perimeter line to WHITE perimeter line shows fire growth in the past 24 hours. Areas on the map where the RED and WHITE lines overlap is where the fire is generally considered to be less active.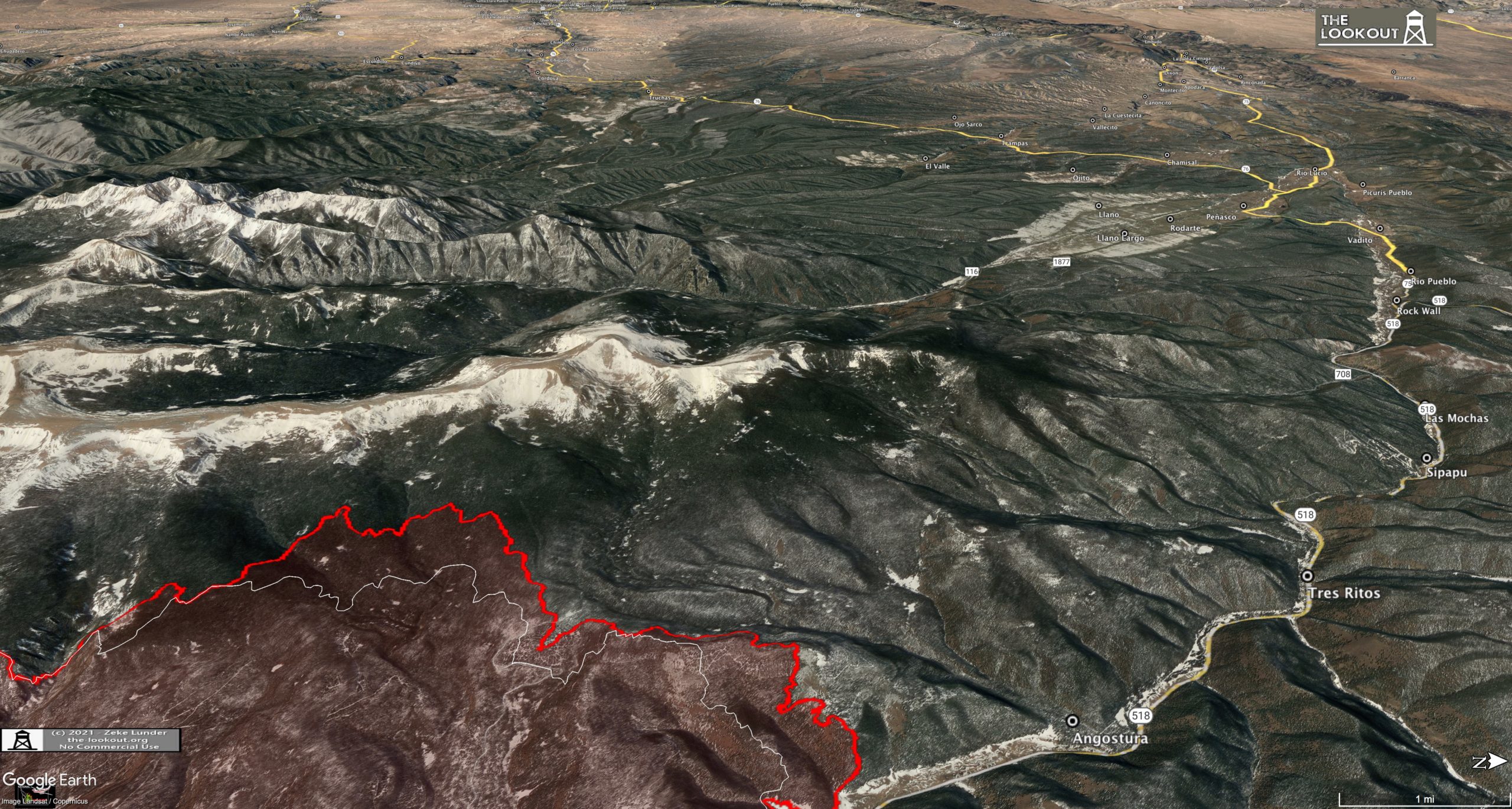 The Hermits Peak fire continues to be very active in the north as well, and is now roughly 15 miles from both Taos and Angel Fire.