September 14 at 7am – Fire made big moves yesterday. Our livestream last night detailed the Mosquito Fire's spread toward Foresthill and east, with extended Q&A on forestry, prescribed fire, and how fuel and weather conditions yesterday helped prevent the fire from jumping Foresthill Road. 
---
In the Evening Update, footage from today: We went out to the north side of the Mosquito Fire today. We share video and talk about what we learned about fire behavior in the 2013 American Fire burn scar.
---
Mosquito Fire – September 14, 2022
Maps and Commentary: Ryan Cowper Stephens
---
***SCROLL TO THE BOTTOM OF THE PAGE TO SEE TODAY'S FIRE WEATHER AND BEHAVIOR***
---
Map key:
Green
dots are structures.
Green
lines are piwerlines
Beginning with the outside perimeter of the fire and working our way in:
The DARK RED outside ring is from this morning at 6am, September 14, 2022
The
BLUE
center ring is from 1pm, September 8, 2022
---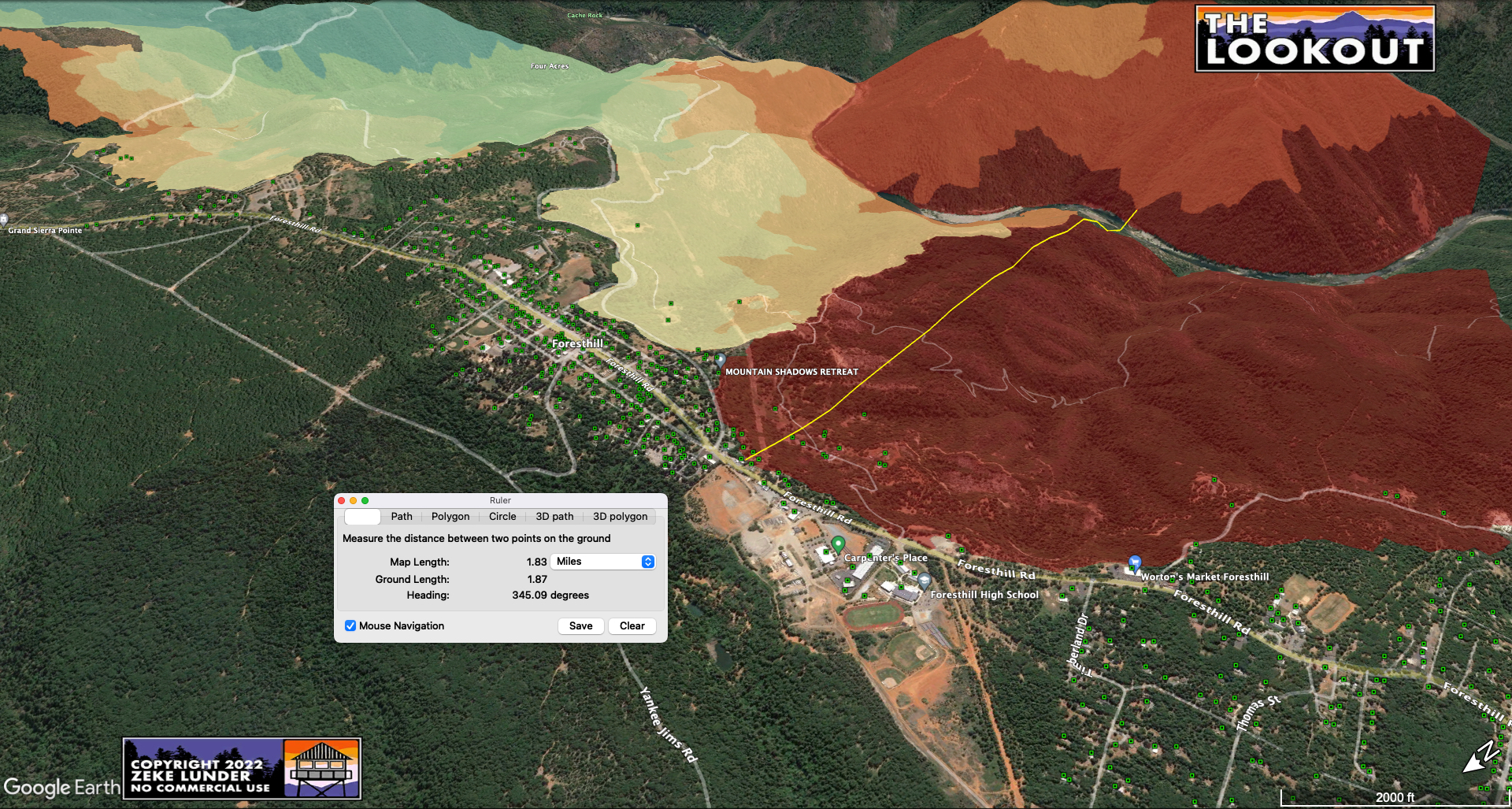 ---
---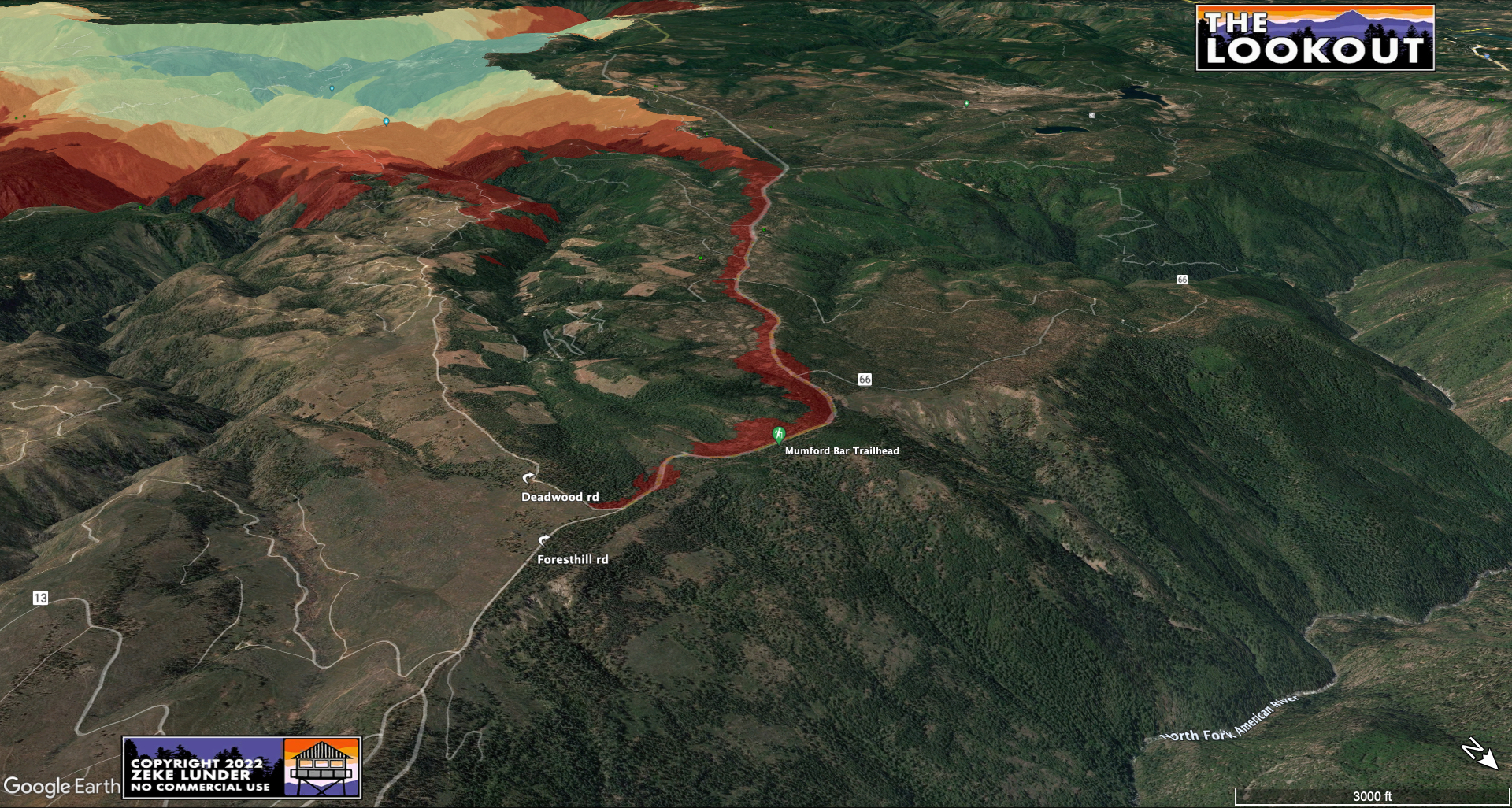 ---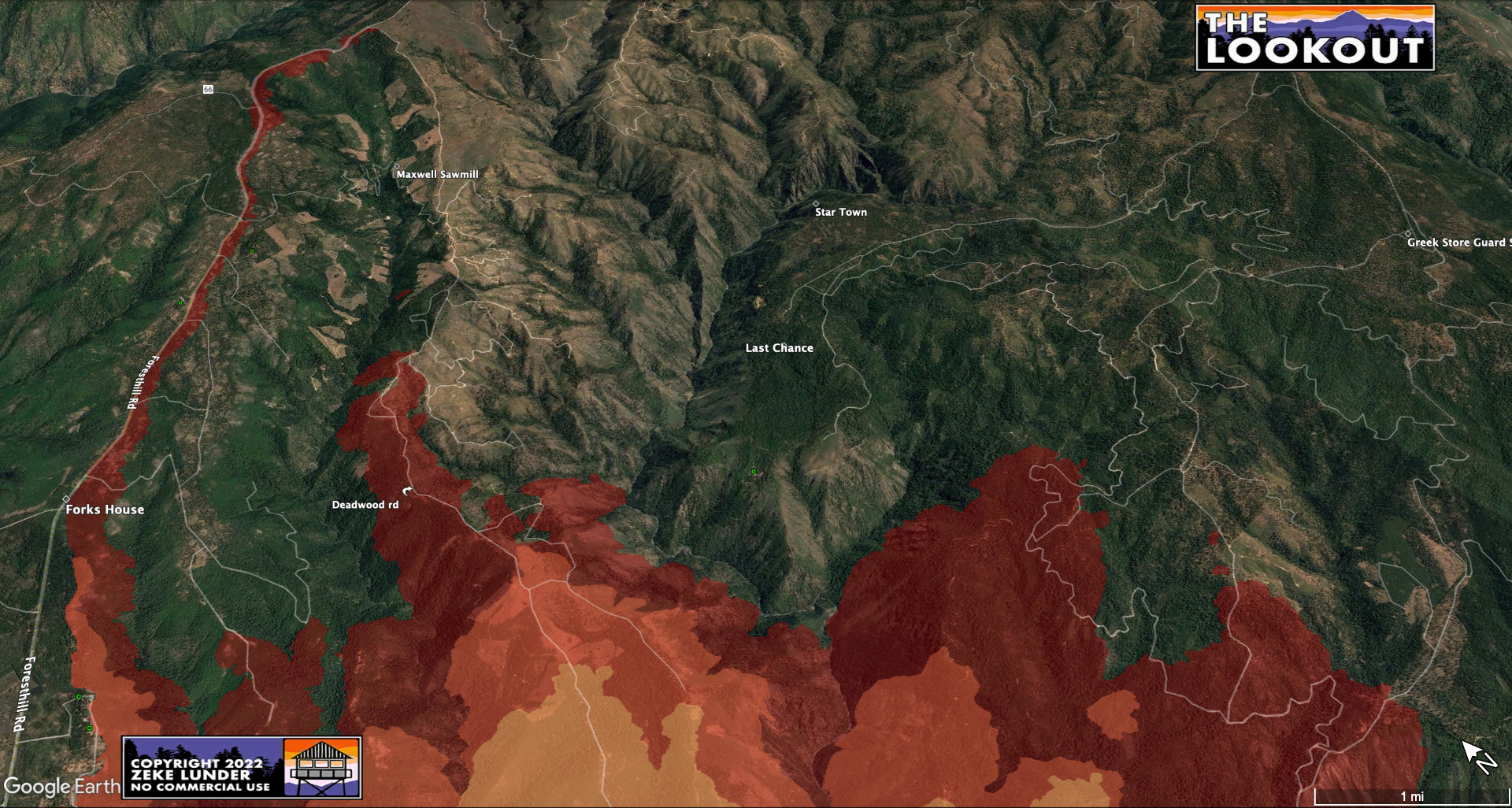 ---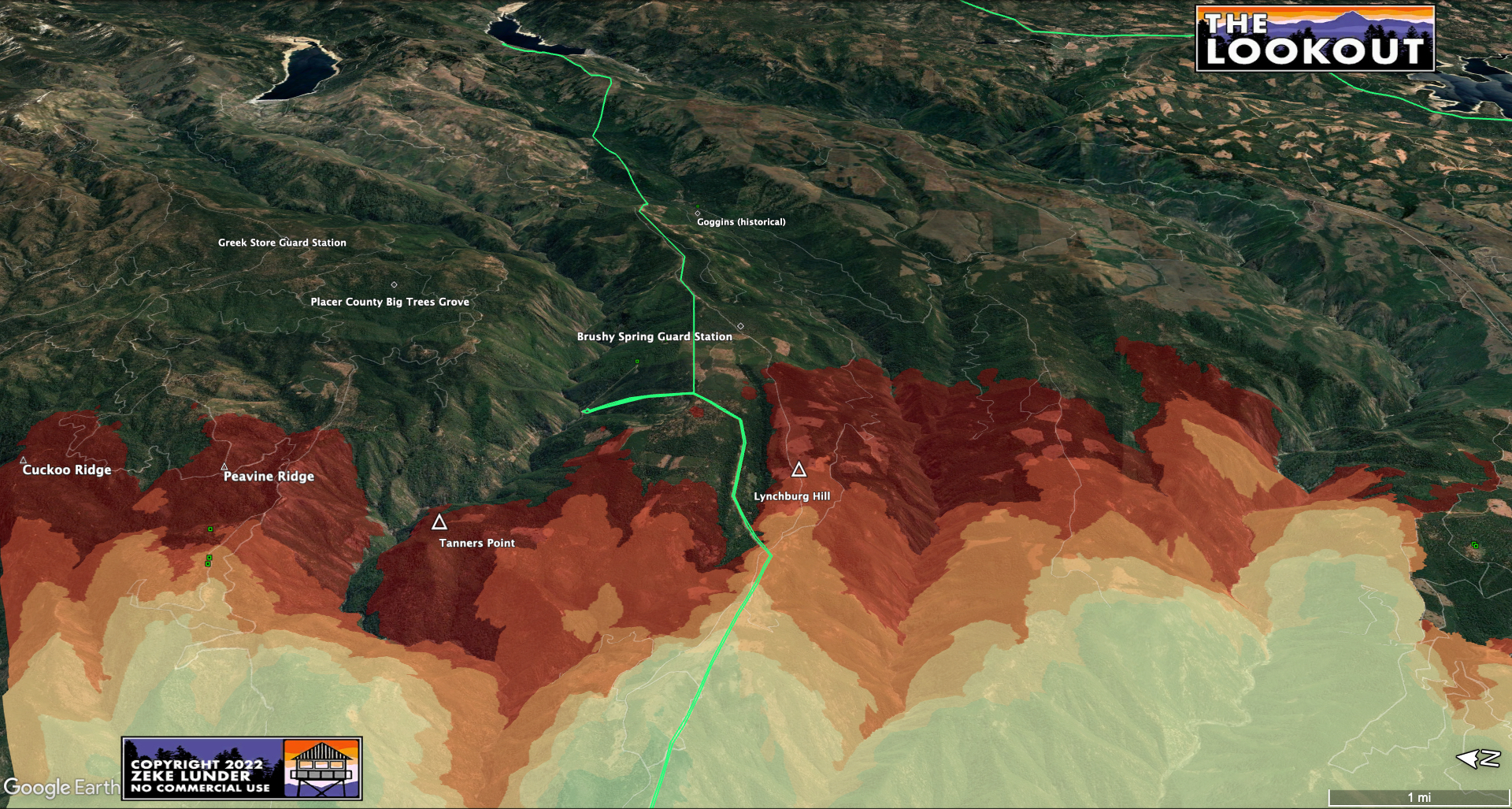 ---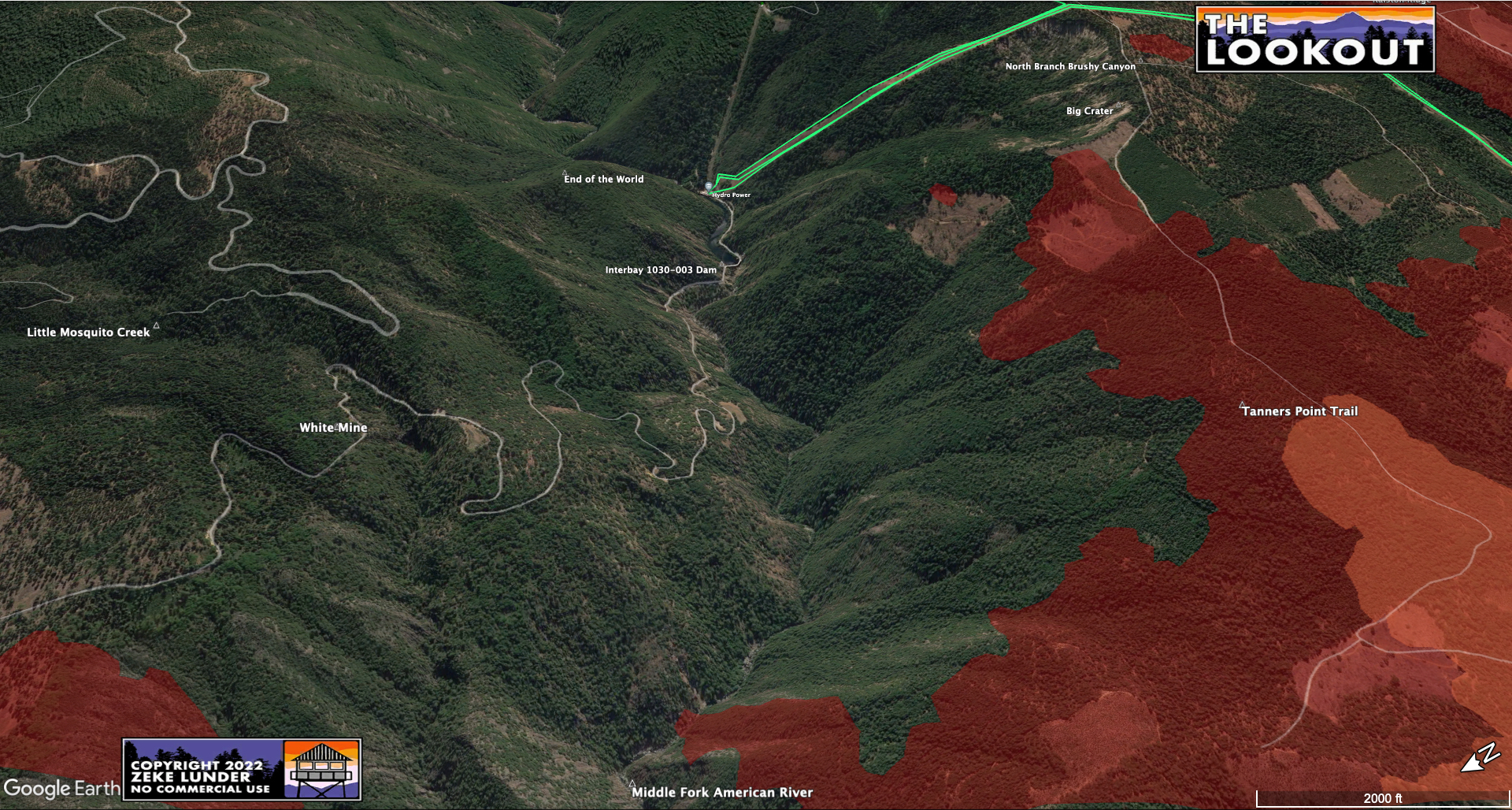 ---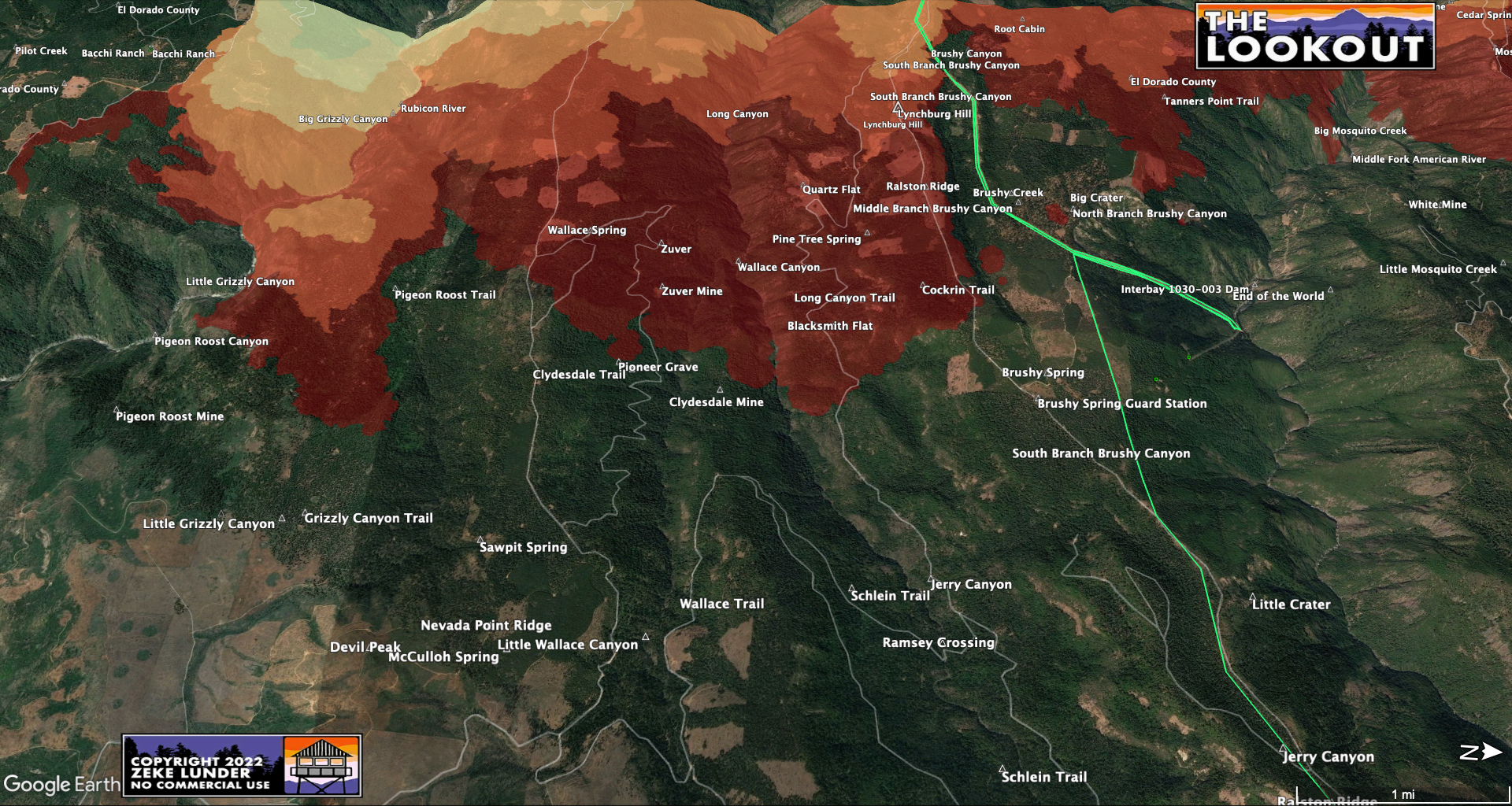 ---
Mosquito Fire Weather Forecast: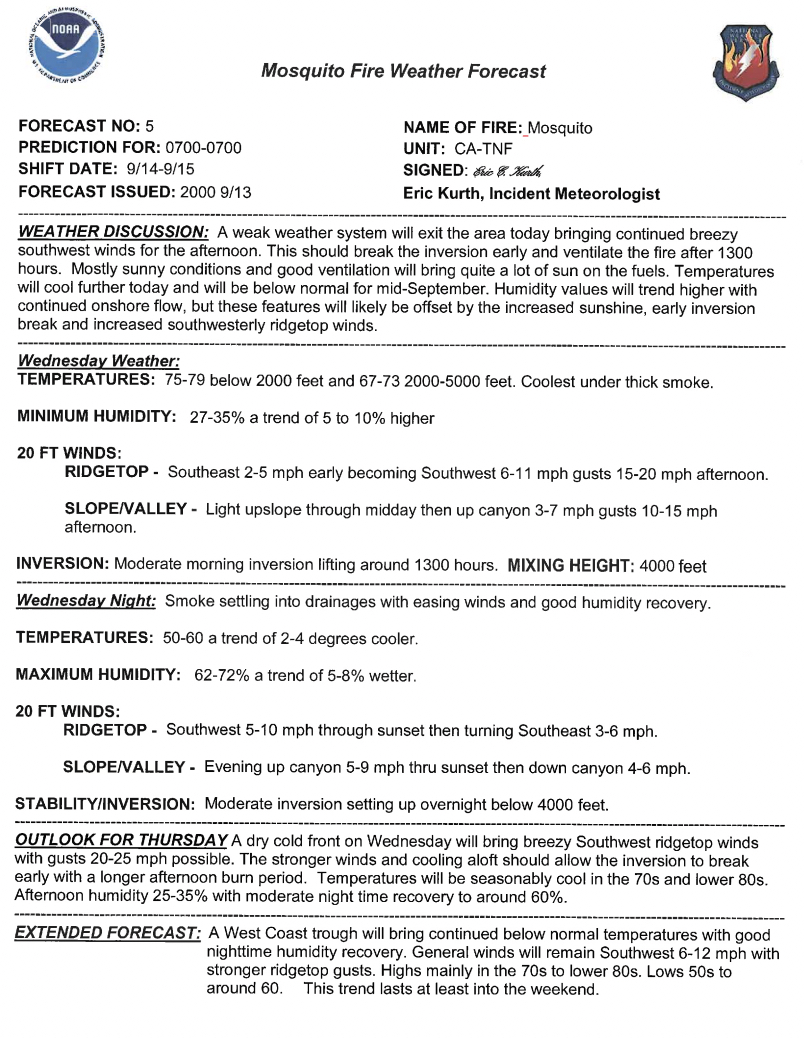 Mosquito Fire Behavior Forecast: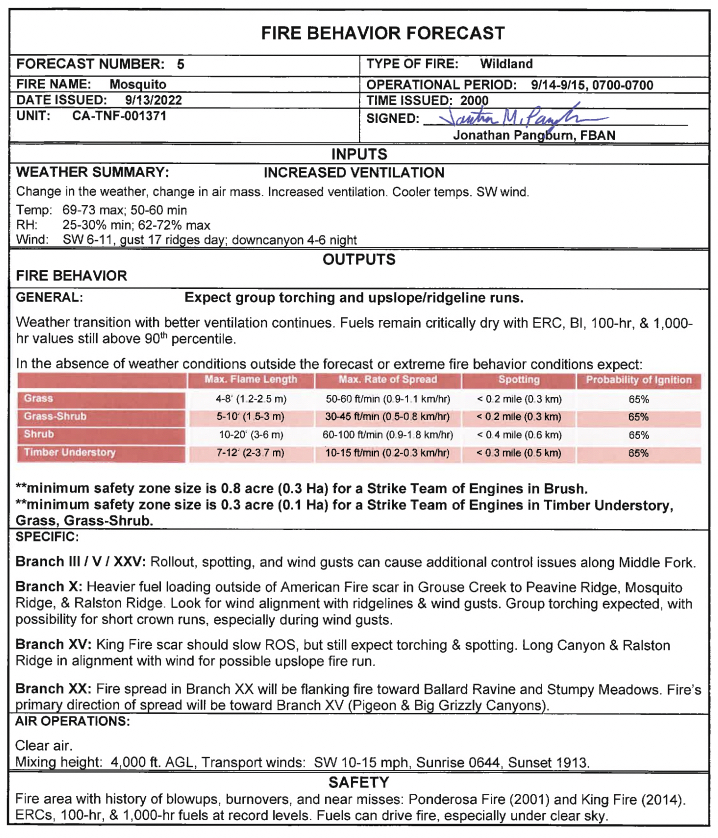 ---