Mosquito Fire – September 15, 2022
Intro & Livestream: Zeke Lunder
Maps & Intel: Ryan Cowper Stephens
---
September 15 at 7am – Fire behavior was pretty subdued yesterday under smoke and mild winds. We took a trip out to the north end of the fire and connected with the Division Supervisor working on a strategy for areas burned in the 2013 American Fire. We also ran into the Tahoe National Forest Fire Management Officer and his fuels management leadership.
On Foresthill Road, above the town of Foresthill. Water tenders have been applying retardant along the road corridor to prevent spot fires if the road needs to be used as a contingency line.
Our livestream from last night is based on the intel we gathered in the field. There is an extended Q&A on forestry, what it will take to expend the use of prescribed fire, and how fuel and weather conditions are creating problems for firefighters working to contain the spread of the fire into the American Fire scar.
---
***SCROLL TO THE BOTTOM OF THE PAGE TO SEE TODAY'S FIRE WEATHER AND BEHAVIOR***
---
9/15/2022 – 7 am.
The fire did not spread much on the west, yesterday. We'll have updated maps and forecasts later today. For now, here are maps from yesterday.
Map key:
Green
dots are structures.
Green
lines are powerlines
Beginning with the outside perimeter of the fire and working our way in:
The DARK RED outside ring is from this morning at 6am, September 14, 2022
The
BLUE
center ring is from 1pm, September 8, 2022
---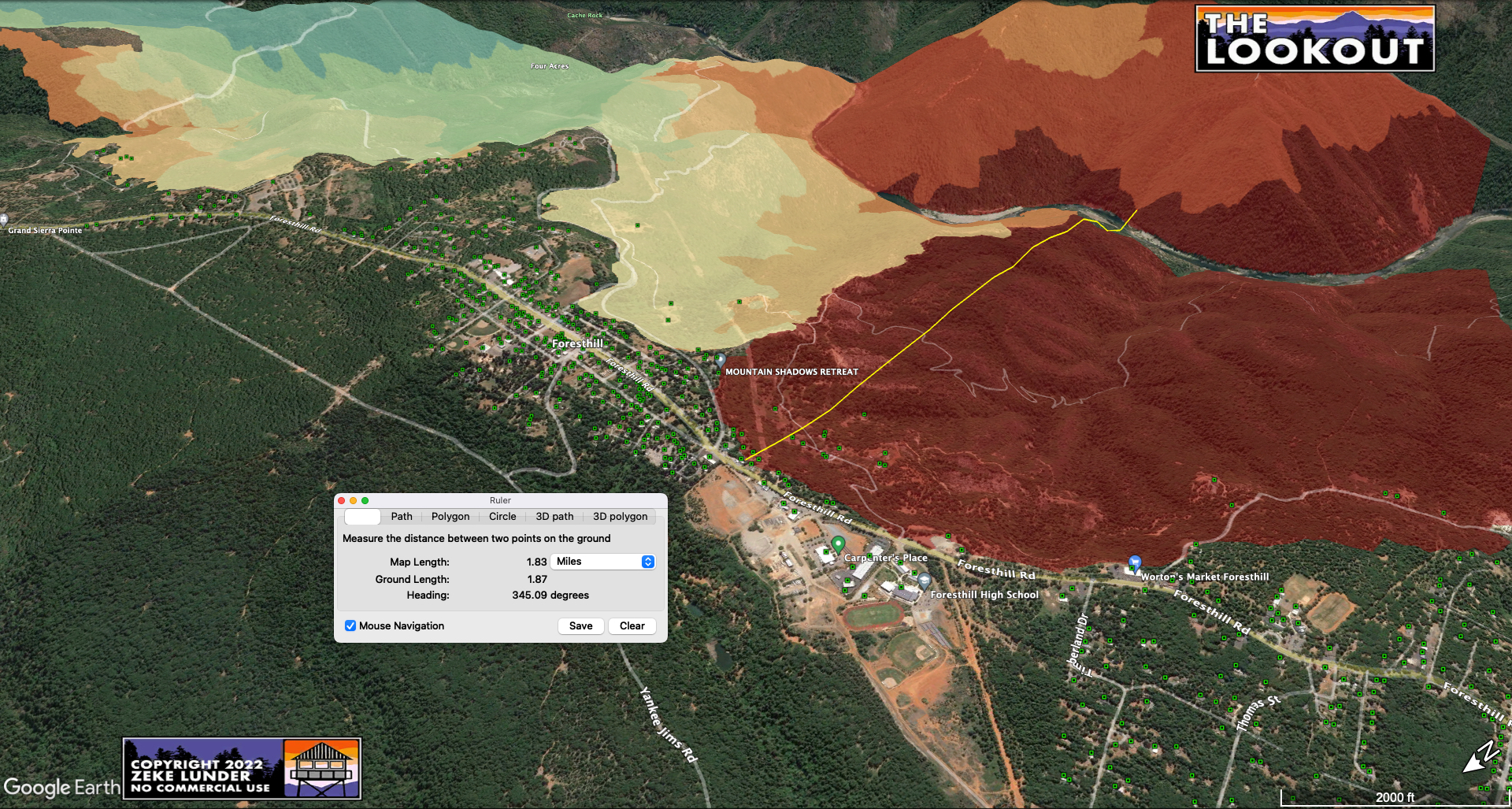 ---
---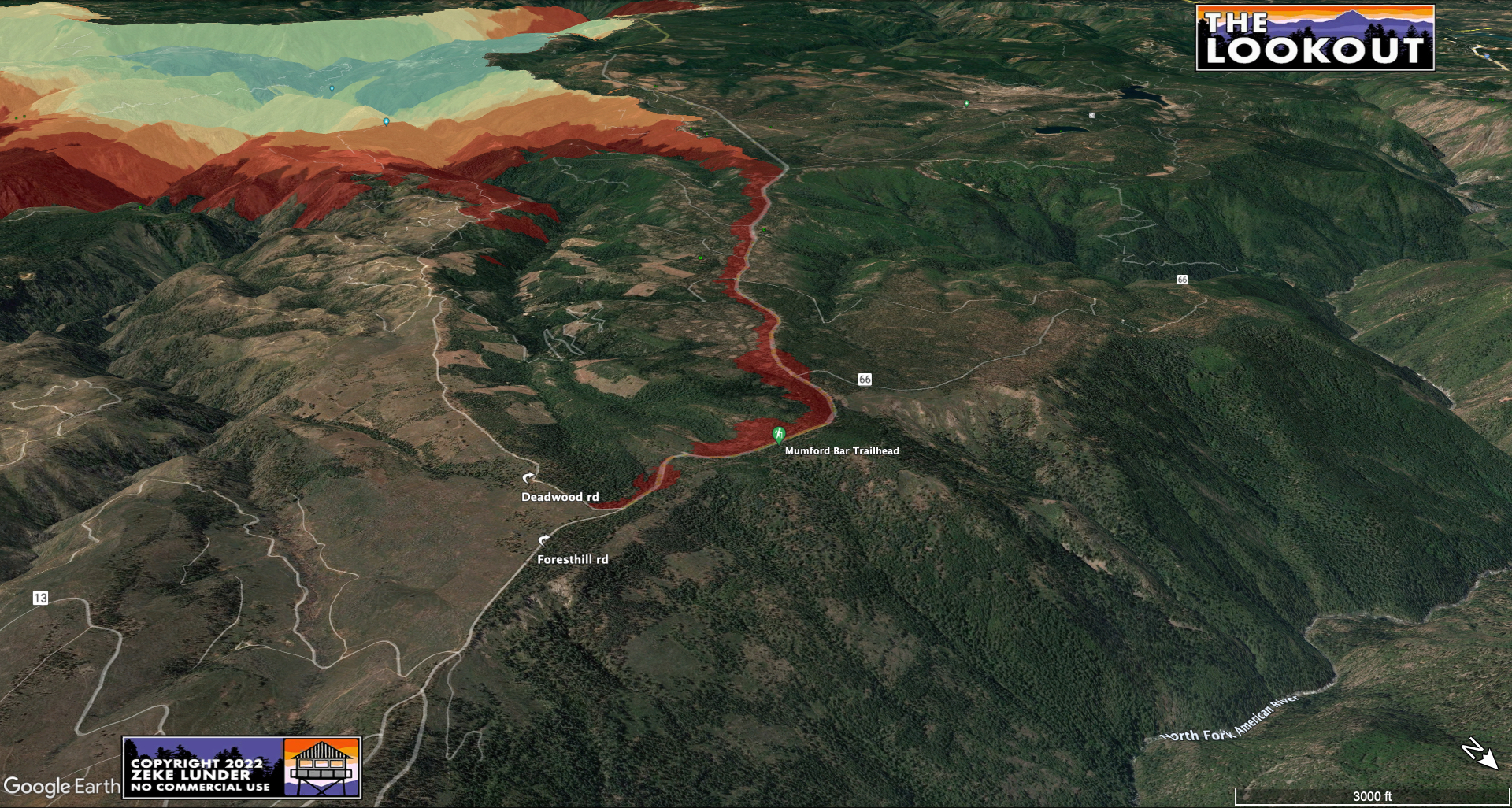 ---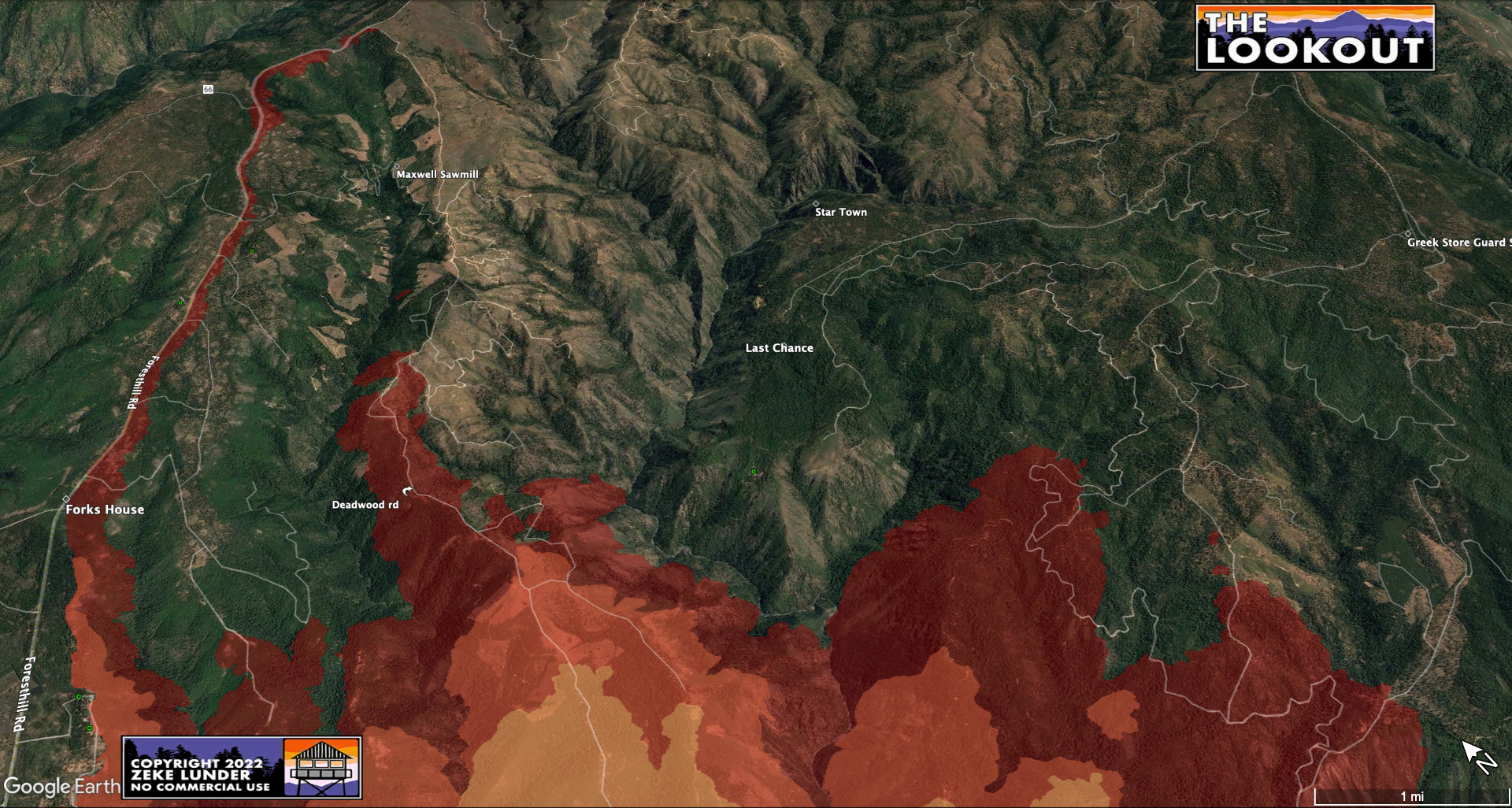 ---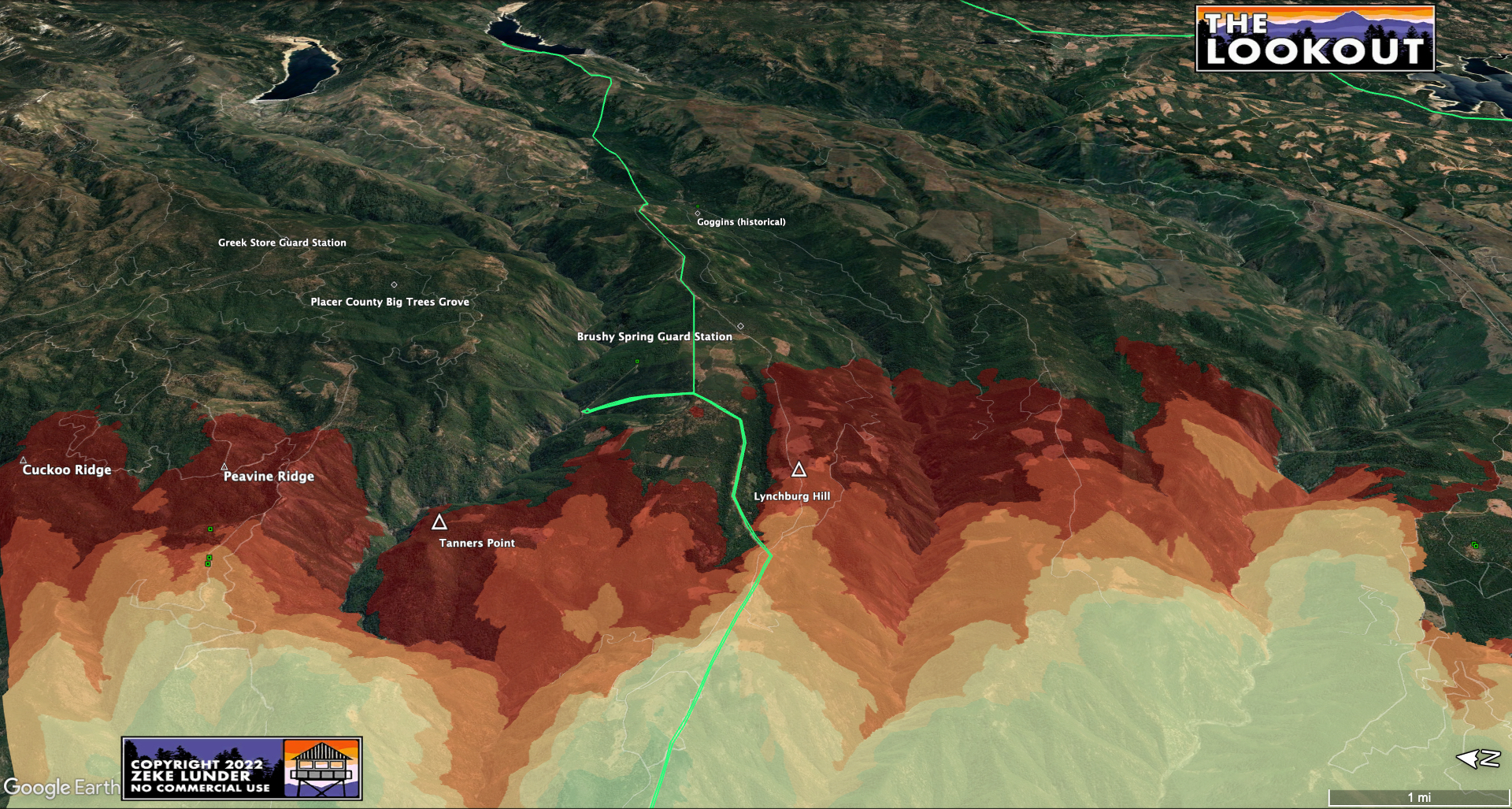 ---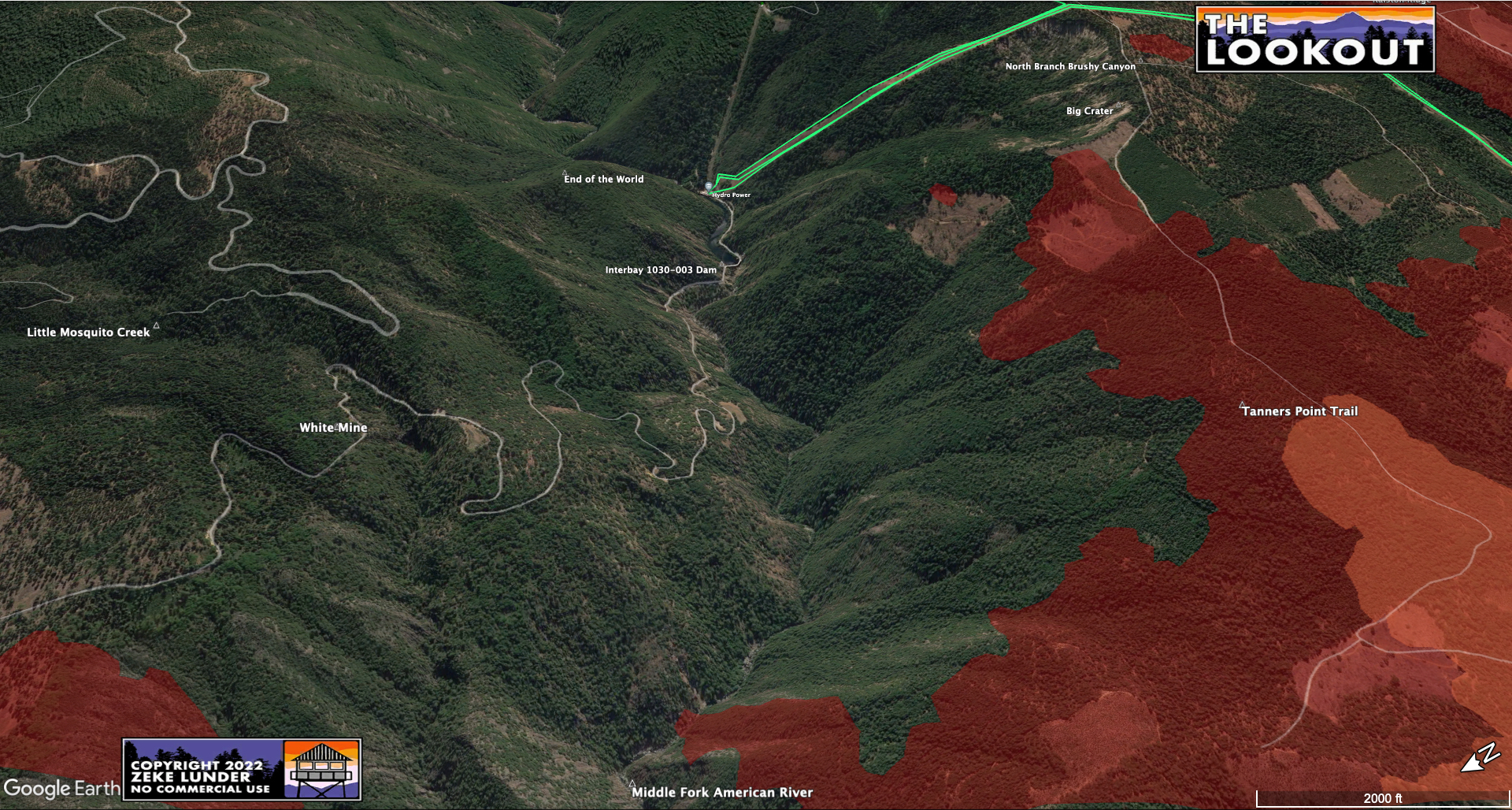 ---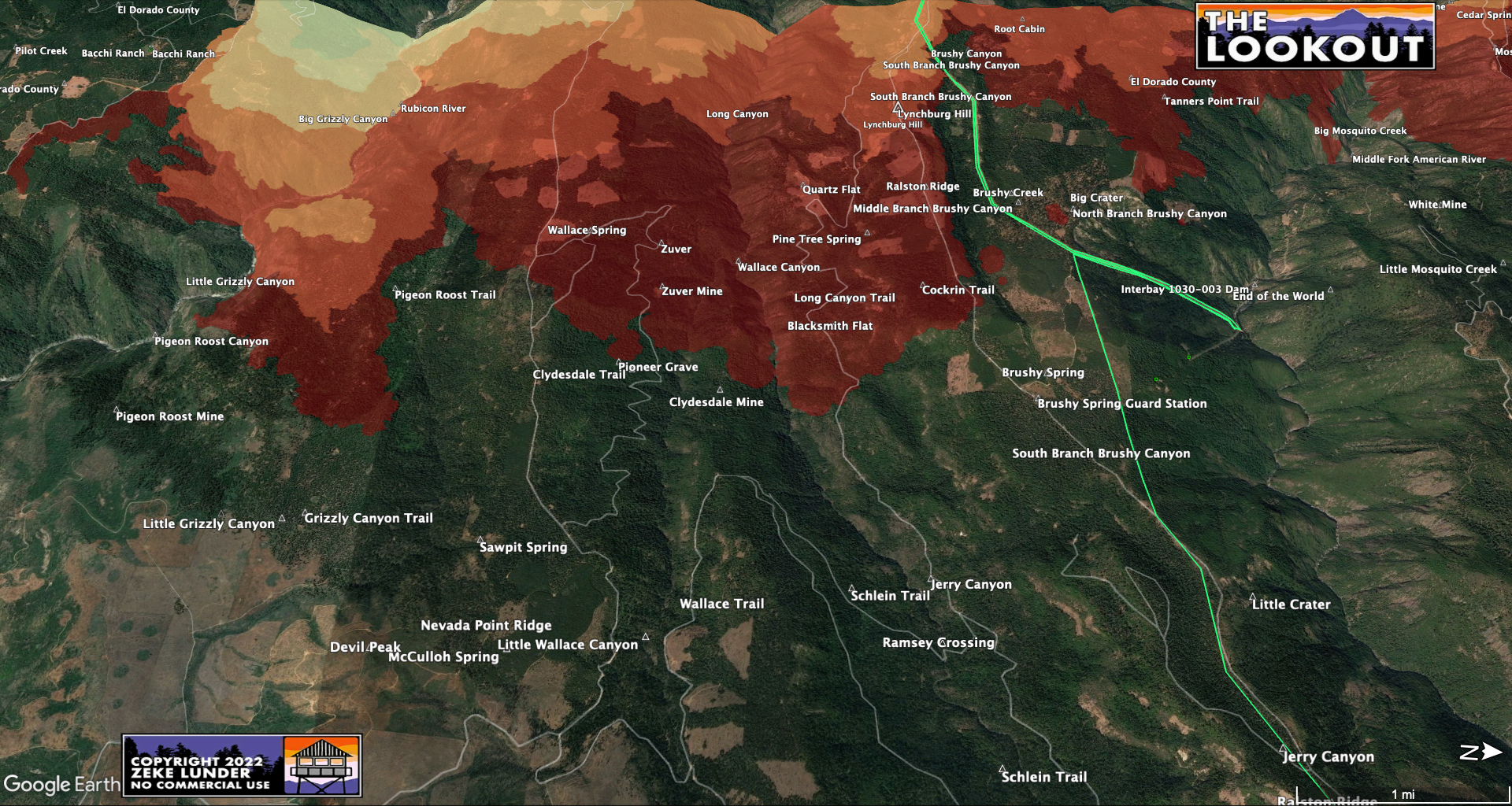 ---
Mosquito Fire Weather Forecast: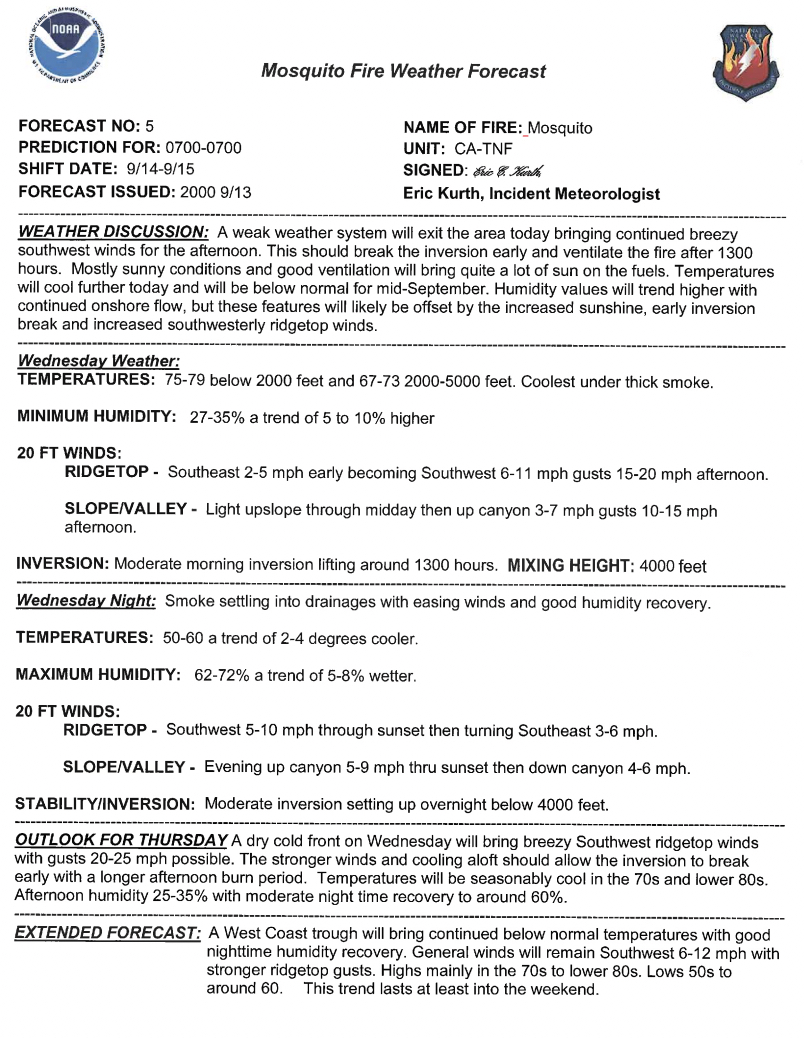 Mosquito Fire Behavior Forecast: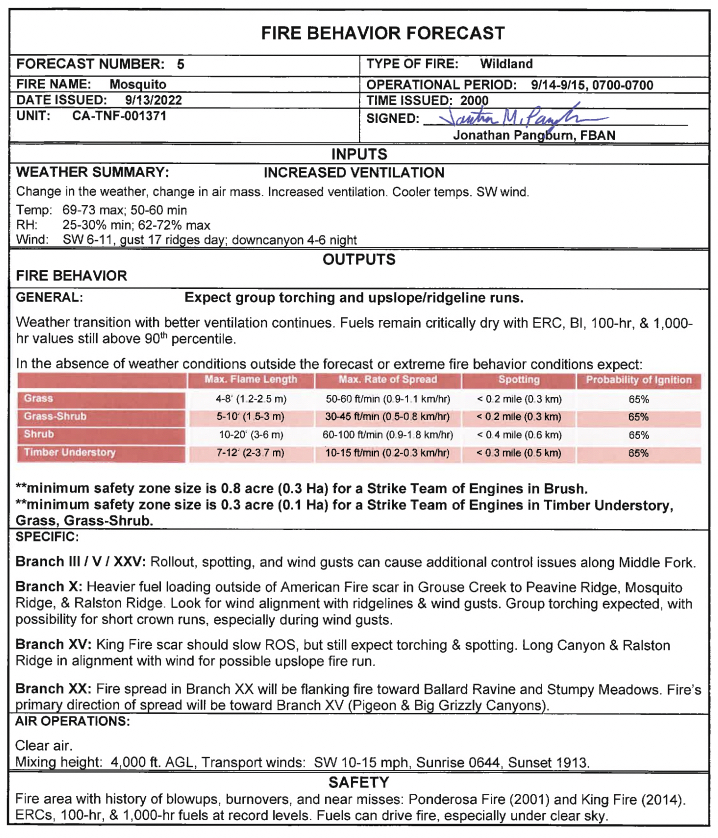 ---