Firing operations went well last night and no issues were reported around the fire. Yesterday saw moderate areas of growth on the northern, southwestern and eastern end of the fire. A little dryer and warmer today but more or less similar conditions around the fire as we saw yesterday are expected. Tomorrow we're expecting big changes in the weather. Dry southwest winds, 25 mph on the ridge tops, will pick up ahead of what we hope will be a good soaking rain on Sunday.
---
Mosquito Fire – September 16, 2022
Livestream: Zeke Lunder
Maps & Intel: Ryan Cowper Stephens
---
On The Lookout Livestream last night, we talk about potential fire effects from the Mosquito Fire, and share ideas for putting prescribed fire back in our forests. We conclude with a sneak peak at a video about landowner burning in Butte County, California.
---
***SCROLL TO THE BOTTOM OF THE PAGE TO SEE TODAY'S FIRE WEATHER AND BEHAVIOR***
---
Map key:
Green
dots are structures.
Previous wildfires that may influence fire behavior are seen in
YELLOW
The
RED
perimeter of the fire
is from 8pm, September 15, 2022
The WHITE perimeter is from 6pm, September 14, 2022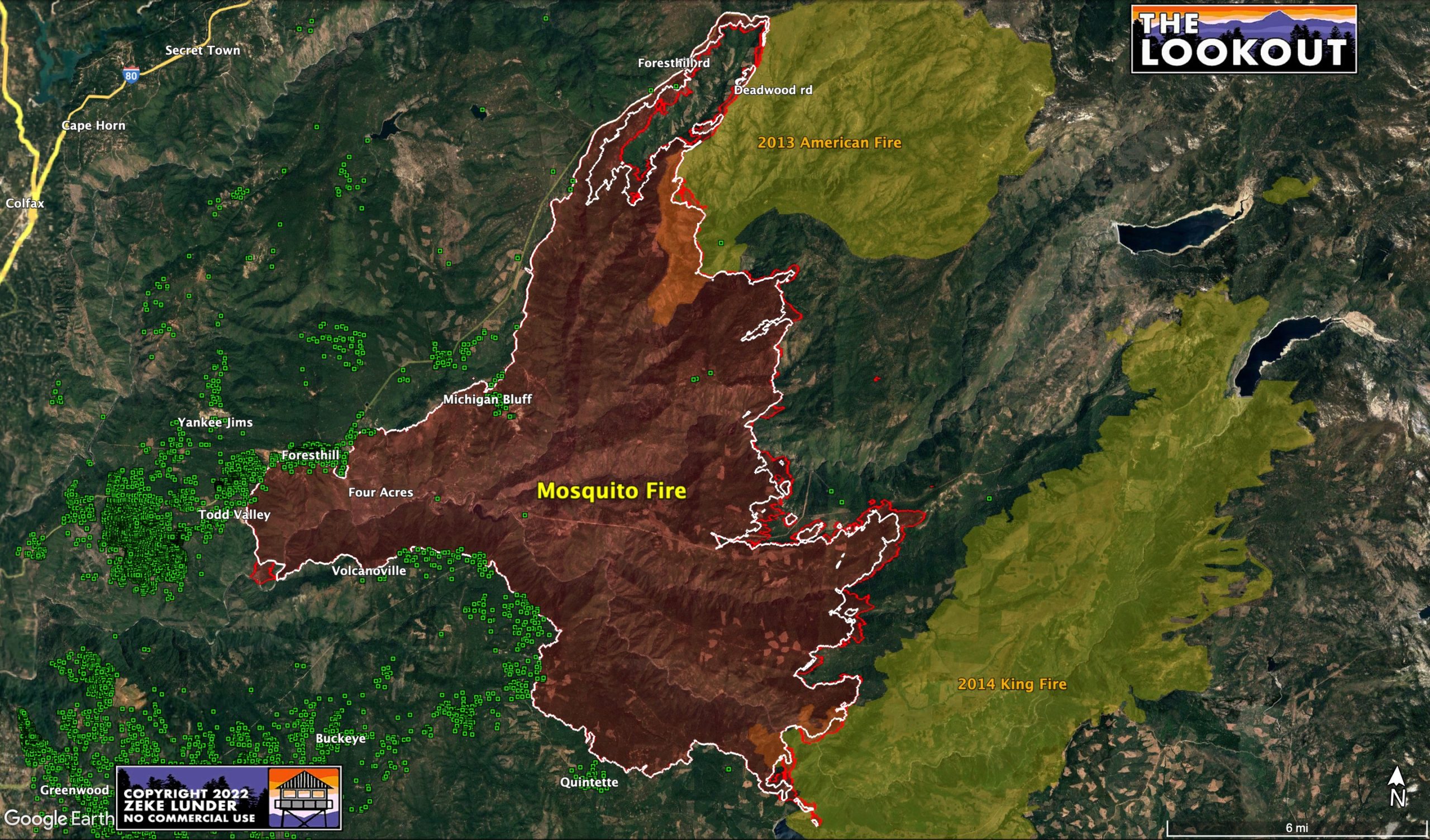 ---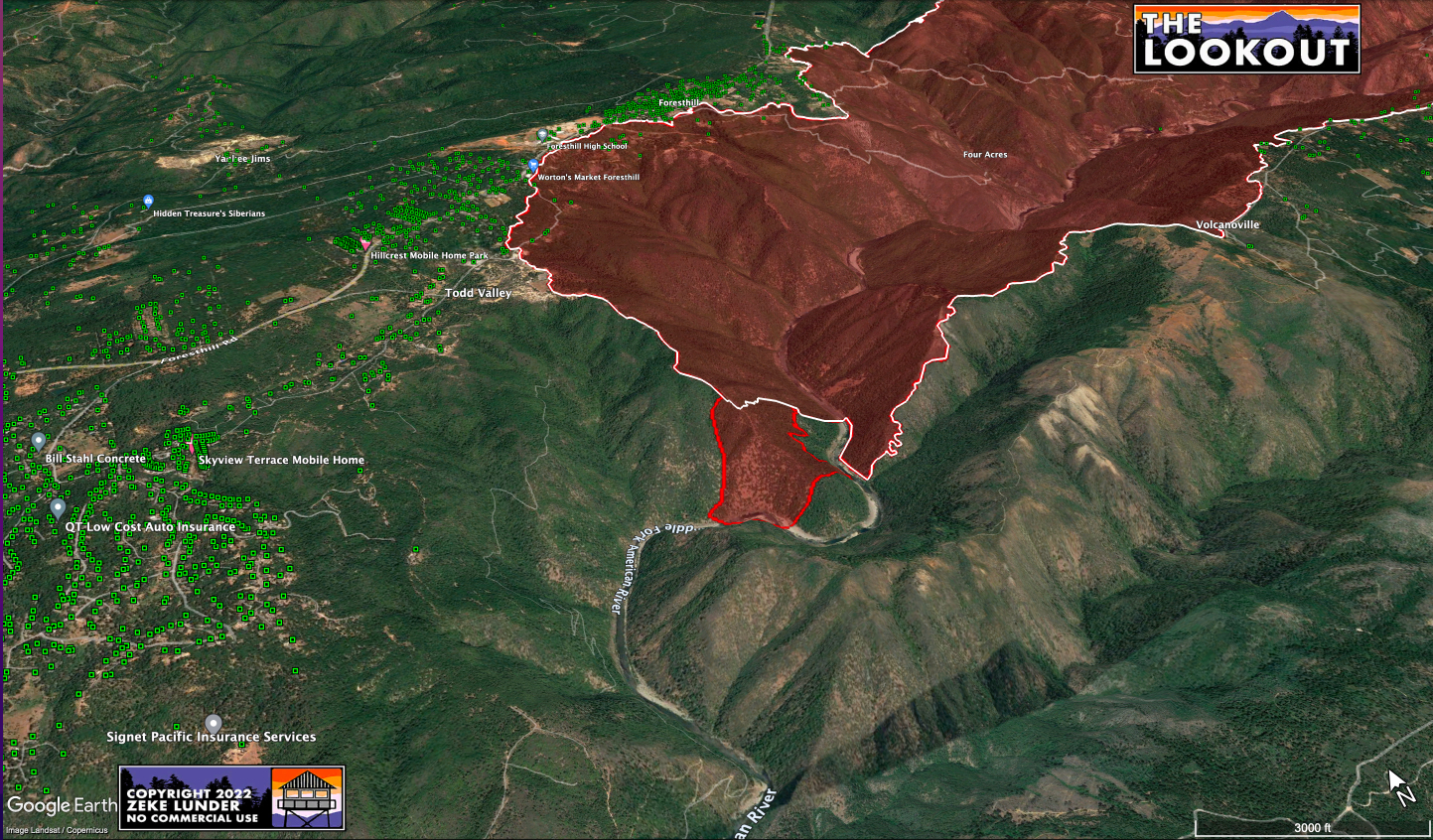 ---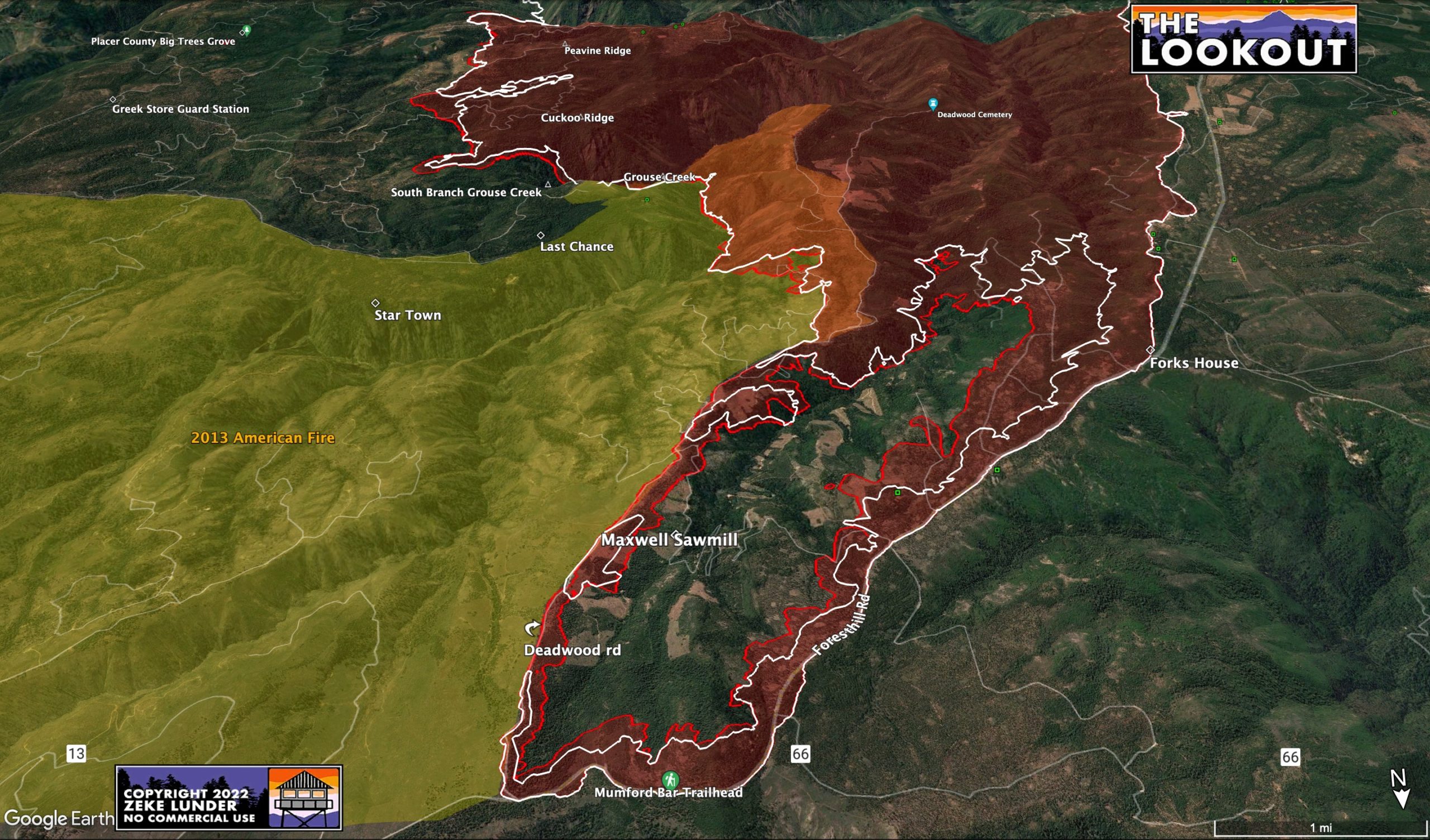 ---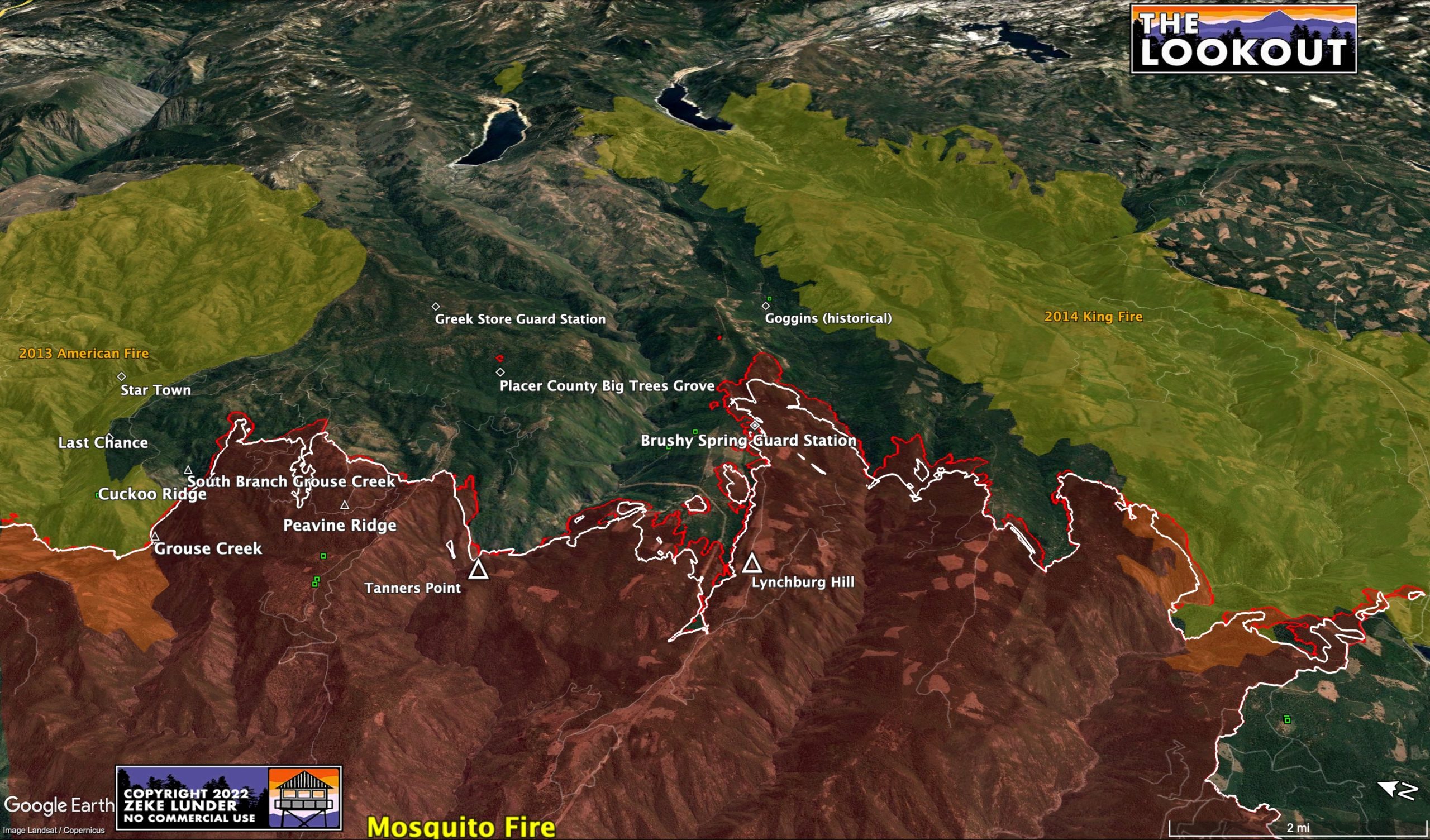 ---