We've been pretty busy in past 6 weeks with interviews, burning, planning work, and some blacksmithing.
Here are some of the projects we've been working on:
An interview with Tim Chavez:
I sat down with my friend, Cal Fire's legendary Tim Chavez to talk about the science of wildfire prediction, and why it is so hard for agencies to declare the end of a California fire season.
Tim is one of California's most experienced fire scientists and wildland firefighters. He studied fire science at Colorado State University, and worked until recently as a fire captain and then battalion chief for the Riverside Unit of Cal Fire. He is currently Deputy Chief of Cal Fire's newly-formed Intelligence Unit, working to integrate new technology and forecasting tools into the State's firefighting and planning operations.
Interviews with CSU, Chico Ecological Reserves Staff:

I met Claire Monahan while teaching fire effects monitoring on prescribed burns on the Big Chico Creek Ecological Reserve, where she is employed as a Land Steward. Since then she has been getting a lot of experience using fire for land management. We met up in Bidwell Park to talk about her experience as a student of fire, about alternative pathways to leadership in fire management, and ideas on helping the public-at-large become more comfortable with fire as a land management tool. This video is part of our ongoing reporting on a re-emergence of prescribed burning for land management in Butte County, Northern California.
I also filmed an interview with Ecological Reserves staffer and prescribed fire tech Lindsey Amundson. This one is still in edit, but it was a great conversation, and I'm looking forward to sharing it.
In The Field with Dr. Nadina Galle
Dr. Nadina Galle is an Ecological Engineer who works at the intersection of technology and urbanism. She is writing a book about technical solutions to environmental problems, and I took her into the field to help her understand the scale of our wildfire problems. She and I also met with Cal Fire Butte County's Gus Boston for a tour of one of his prescribed burning projects and talked about his experiences fighting recent megafires. Video and audio from the day are likely to show up in some upcoming videos.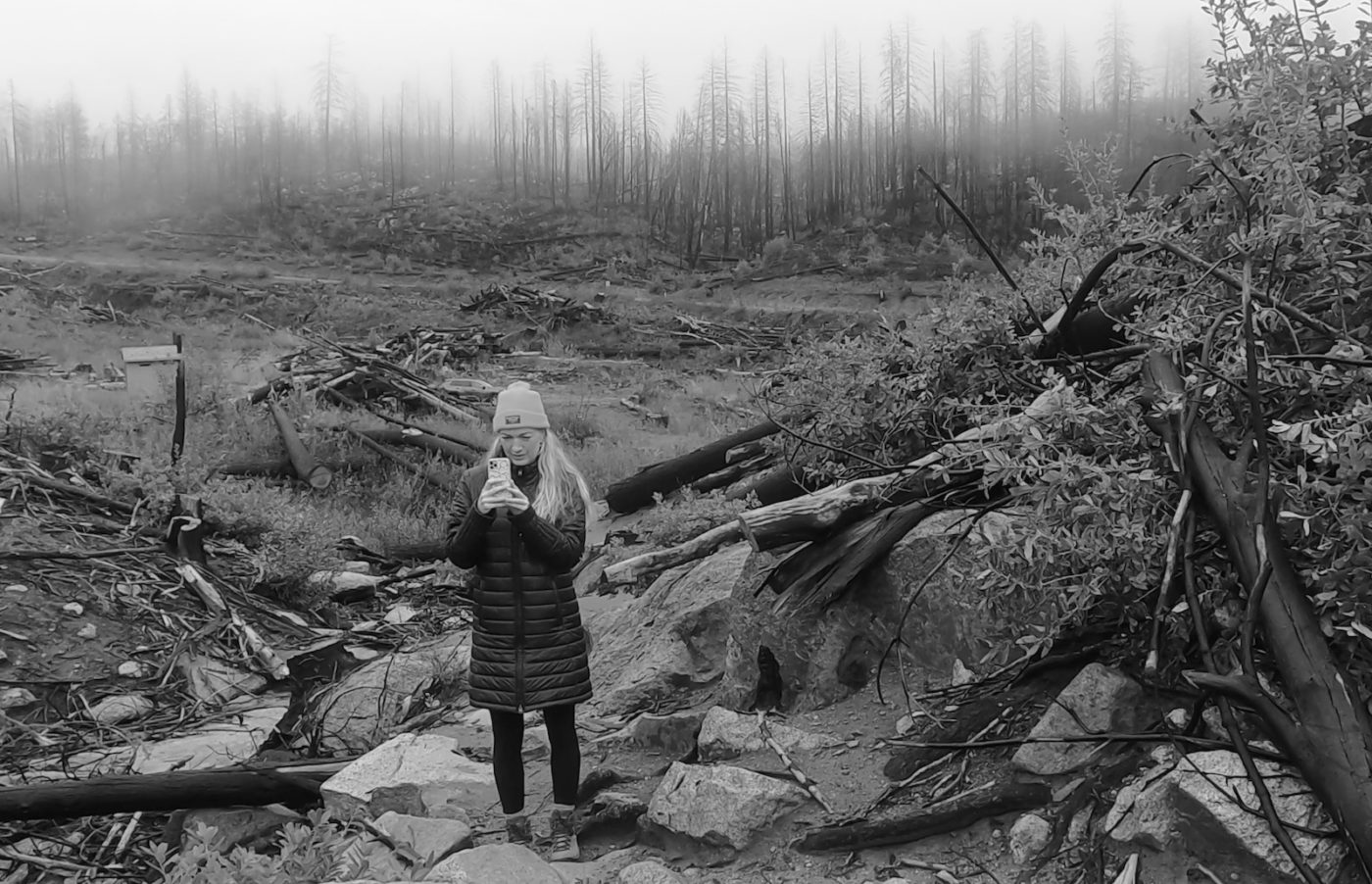 Inside A Prescribed Burn – Burning In Big Chico Creek Canyon:
One of our main charters here at The Lookout is to tell stories about beneficial fire and prescribed burning. I produced this video about a day in the life of a prescribed burn crew in the Butte County foothills, near Chico, California. The Terra Fuego Resource Foundation, from Chico, wrote the burn plan and provided burn boss. Deer Creek Resources and the Butte County RCD developed the original project layout for the Butte County Firesafe Council, under funding from the Sierra Nevada Conservancy. On burn day, Firestorm Wildland Fire provided engines, a fire crew and Burn Boss trainee. The CSU, Chico Ecological Reserves provided a fire engine and crew members. The Watershed Center, from Hayfork, provided a fire engine and two-person crew, under 'all hands all lands' burn crew funding from Cal Fire. The landowner, Higgins Ridge, LLC, paid for most of the contracted labor and equipment, and provided contingency resources and fire-qualified staff to help with the burn.
This Lookout video project was supported by Deer Creek Resources. I worked the burn as a fire effects monitor and trainer. My wife and I started DCR in 2011 to do consulting and mapping work around wildfire, water, and forestry issues, and I still work for them on planning and prescribed fire work. If you'd like to learn more about the company, or hire us to help you improve the wildfire resilience of your community, visit http://deercreekgis.com.
Inside The Lookout workshop:
I have been working in my shop, forging axes and hatchets we are selling as a Lookout fundraiser. I'm using some large shop tools I salvaged from the wreckage of the Camp Fire. This video is about this work, and about recovery and mental health following the Camp Fire, in Butte County, California.
A New Kind of Militia?
A rant about prescribed burning, fringe politics in the American West, and getting things done, inspired by events in Eastern Oregon.